Compare Car Insurance Quotes
Working with Quotezone.co.uk
You could save up to £360*
Over 110 car insurance providers
Recommended by 97% of reviewers
What details do I need to get a car insurance quote?

Car Information
Enter the car registration or the make and model of your car. You can get a quote for a car you intend to buy as well.

Driving History
How long you have been driving, details of any motoring convictions and length of any no-claims bonus.

Personal Details
Let us know about you. Including your name, contact details, home address and your employment details.

Car Usage
Provide details of what the car will be used for and an estimation of your annual mileage.
Quotezone.co.uk
PetrolPrices works with Quotezone.co.uk, one of the UK's leading car insurance comparison websites, helping millions of drivers throughout the UK find cheaper car insurance each year.
*51% of consumers could save £359.61 on their Car Insurance. The saving was calculated by
comparing the cheapest price found with the average of the next five cheapest prices
quoted by insurance providers on Seopa Ltd's insurance comparison website. This is based
on representative cost savings from November 2022 data. The savings you could achieve are
dependent on your individual circumstances and how you selected your current insurance
supplier.
PetrolPrices is a brand name of Automate App Limited. PetrolPrices is an Introducer Appointed Representative of Seopa Ltd NI046322 (FRN 313860)
Read the latest from the motoring industry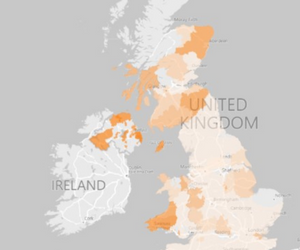 Since 2003, diesel has consistently been priced higher than unleaded fuel on UK forecourts. However, a significant shift has occurred recently, as diesel prices have dropped below unleaded prices at an increasing number of locations. In 2022, diesel prices peaked just...