Concerns have been raised over a new BMW marketing initiative that requires 'Vehicle Detection Technology' to identify BMW cars on the road for highly-personalised targeted marketing.
The 'Vehicle Detection Technology' is said to 'trigger highly personalised, real-time content when a handpicked vehicle type is directly in the sight of a roadside screen.' The targeting criteria requires a BMW to be over 35 months old and, once one has been identified, the interactive billboards will 'leap into action.' The driver will then be shown targeted adverts for BMW's extended warranties.
While the scheme seems to be nothing more than a smart marketing move on the surface, experts at Motoring Research are worried that it could be used to 'name and shame drivers' while social media users expressed concerns that it may breach privacy laws.
Despite concerns, the interactive billboards are set to go live in London, Birmingham, Newcastle and Manchester. The boards will be installed on major roads at traffic lights, in prime position to identify a relevant car that is stationary at a red light. Targeted marketing will then be displayed to the driver, warning of potentially expensive issues that are no longer covered.
The Daily Mail suggests that the adverts will also be used 'despite the fact that many owners of older BMWs could already have an approved extended warranty, or similar products available from specialist providers such as MotorEasy or Warrantywise – or have separate savings to cover the cost of cars is required.' The fact that the advertising relies on assumption seems to be yet another cause for concern.
Some reports suggested that the system may be able to recognise if an older BMW has an approved warranty or not, with Cars UK going as far as to say drivers this may make drivers feel as if they are being 'stalked' in their cars.
Motorists are concerned at having their private details flashed up in public places without their consent.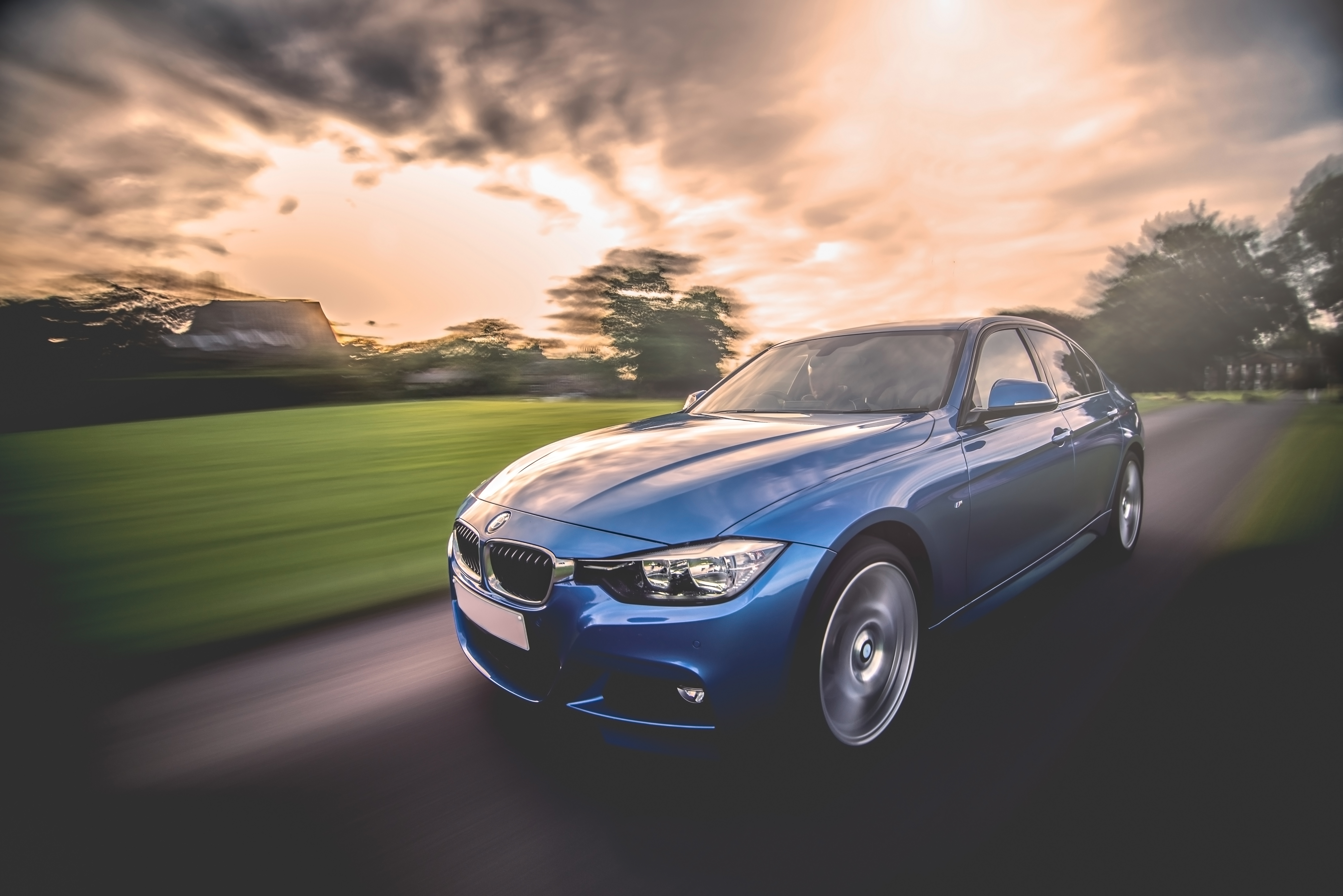 [Image source: Shutterstock, Jan 2021]
Will the scheme win-over concerned motorists?
In aiding understanding of this new scheme, a spokesperson for BMW explained that: 'Vehicle Detection technology is a proprietary technology of Ocean Outdoor that uses a mixture of anonymised third-party data sources from the automotive industry to trigger content more relevant to the make or model of the vehicle that has stopped at the lights.'
In an attempt to reassure concerned experts and motorist, they said: 'The Vehicle Detection Technology does not have access to any data, including warranty status.'
Steve Cann, insurance provide manager for BMW Financial Services, explained further to defend the reasoning behind the implementation of the new scheme. He said: 'Our customers expect an elevated level of customer service and personalised digital marketing is just one way in which we can engage with them at this expected level.'
He claims that 'tailored billboard messaging is a unique way of engaging with BMW owners outside of their homes that we hope will leave a memorable impression.'
Head of warranty at Allianz Partners UK also added that the initiative 'brings together digital marketing expertise and product innovation and is an exciting opportunity to reach prospective customers on the move, during a time when physical interaction is restricted.'
Regardless of this reassurance, commentators took to the internet to express their dislike for the Big-Brother style scheme. One motorist commented on BMW's 'arrogance' while another suggested that BMW had lost its 'grasp on what the public wants and how they deserve to be treated.'
Another implied that this new marketing scheme might backfire, with the suggestion that it 'implies BMWs are so unreliable that they necessitate a warranty.'
This latest move is also not the first time in recent months that BMW has caused outrage online. Last month, internet users claimed that it insulted its 'best customers' by using a term of 'insult' and 'derision' in response to a YouTube comment about their new flagship iX electric SUV. To add to this, these new concerns about breached privacy come not longer after 400,000 BMW owners were impacted by the July 2020 data breach, exposing personal BMW driver information.
However, in defence of this latest cause of anguish, BMW has frequently reiterated that their new marketing technology will not name the driver or display information about their vehicle – the signs will only show ads for approved BMW warranty products. It does seem, however, that this reassurance has done little to reduce the online backlash.
Clever marketing tactic or technology taken too far? Would highly-personalised targeted billboard ads sway you? Or does this Big-Brother style scheme make you uncomfortable?
Tell us in the comments.