It has recently been revealed that local councils up and down the UK are frequently pocketing vast amounts of revenue from parking fines.
 While the average council issued more than £850,000 worth of parking fines in under a year, some busier London boroughs brought in almost ten times that with numbers reaching £10.6 million.
These statistics have been drawn from a study conducted by This is Money, carried out to establish which councils were raking in the most revenue from parking fines during the period from August 2019 to July 2020.
During this period, it was discovered on average that 63 parking fines were being handed out per day by most councils. These drivers were charged with anywhere between £37 and £41.
Add to this the cost of parking charges accumulated during the same period and the total brought in by councils reaches £996 million. That equates to £2.7 million a day, or £32 per second. It was also revealed that some councils struggling for cash had raised parking prices by up to 230 per cent, which has only served to boost the already staggering numbers further.
A separate study, conducted in 2015, reinforces the dramatic increase in parking fine revenue over the last five years. In the same period between 2015 and 2016, numbers only reached £756 million.
At the time, this number was described by Steve Gooding, director of the RAC Foundation, to be 'eye-wateringly large' but also an inevitable result of growing competition for parking spaces in towns and cities.
He also added in defence of parking fine fees that 'parking charges are one of the tools councils use to keep traffic moving whilst also allowing people reasonable and affordable access to high street shops and other facilities.'
Despite these worryingly high numbers from five years ago, a representative of the Local Government Association at the time insisted that 'councils did not make a profit from parking' but that 'local authorities must strike a balance when setting charges to ensure there are parking spaces available and traffic is not held up.'
'We've been clear that councils shouldn't use parking as a cash cow,' a spokesperson added, but with numbers continuing to rise, drivers have been left questioning the reasoning behind the increase.
In relation to this most recent study, Dan Huston, head of motoring at Compare the Market admitted that, despite previous warnings 'parking fine revenues are a cash cow for many local authorities' and that 'up and down the country drivers are regularly being caught out by tight parking restrictions.'
He finished with a warning to UK drivers to stay vigilant: 'we would encourage drivers to take extra care and attention when parking up their car to ensure they avoid a parking fine.'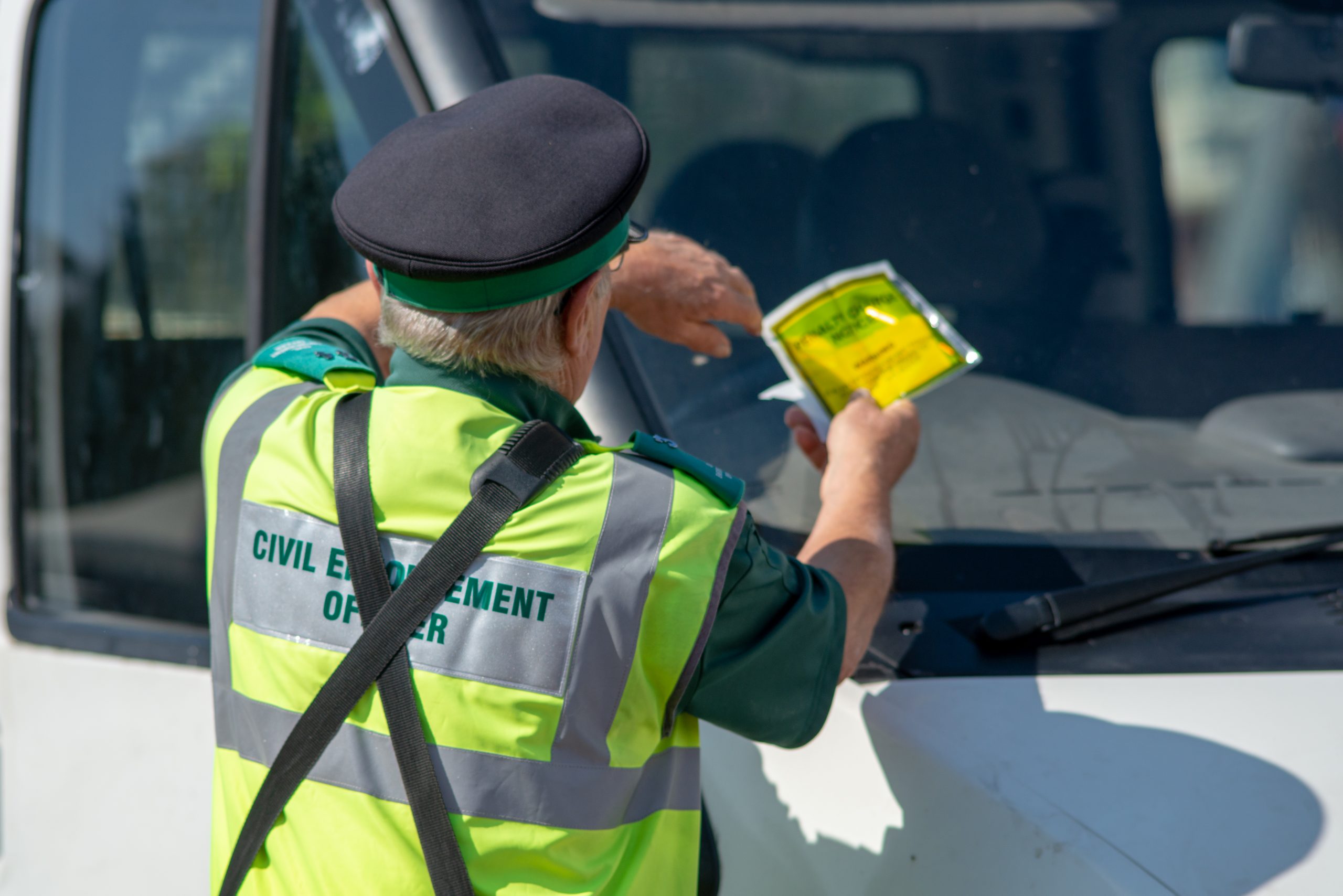 [Image Source: Shutterstock, Jan 2021]
Parking fines in your area
 London based local councils brought in by far the most revenue from parking fines, with key locations named as city centres and high streets. These areas also accounted for some of the most elevated parking fine charge fees, with the London Borough of Haringey demanding a colossal £72.04 from caught out drivers.
While the London Borough of Newham topped the charts for the most considerable amount of parking fine revenue with £10.6 million, other local authorities outside of London weren't far behind.
The City of Glasgow came in at £5.4 million, with over 100,000 fines issued, followed by Birmingham City Council at £3.9 million with a similar number of fines issued but with a slightly lower charge than the City of Glasgow.
Also making the top ten list outside of London were: Brighton and Hove City Council, Liverpool City Council, East Sussex Council, Newcastle upon Tyne City Council, Medway Council, Bournemouth Borough Council, Cardiff Council and Oxfordshire County Council.
Every single local authority on the top 20 list, London boroughs included, brought in at least £1.5 million in parking revenues during the aforementioned time period.
Upon seeing these figures, one motorist commented that local authorities are 'killing towns and villages' with ramped up parking fine fees, while another defended councils, reinforcing the idea that 'the council doesn't issue fines if there isn't any rule-breaking – why do motorists think they can park anywhere they want?'
Did your area make the Top 20 list? Do you think parking fine rules are unfair or justified?
Tell us in the comments.