Statistics have been revealed this week that show deaths related to drink-driving have reached their highest levels in a decade.
A 'central estimate' from the Department for Transport found that on average 280 people were killed on the road in 2019 in casualties that involved one or more drivers being over the limit.
This is an increase of 17% on the previous year and is the highest drink-driving death rate since 2009.
Understandably, this revelation has left motoring groups concerned about what the rise means, and what may need to be done to keep the trend from continuing.
'This report really moves the debate on when it comes to drink-driving in the UK. The plain fact is that there has been virtually no progress in reducing drink-driving deaths for nearly a decade, so something different clearly needs to be done,' says RAC spokesman, Simon Williams, in response to the release of the statistics.
He continued by offering advice on what the government could be doing in order to make a positive change: 'The UK Government should consider all options, including increasing enforcement at the roadside, the use of alco-locks for those already convicted of driving under the influence and even looking into the merits of reducing the drink-drive limit in England and Wales to bring it in line with most other European countries,' says RAC road safety spokesman, Simon Williams.
The introduction of alco-locks for previously convicted drivers means that drivers would have to take a self-breathalyser test before being able to start their engine. If the test was failed, their ignition could lock for up to 24 hours, preventing them from driving and potentially causing accidents.
Other countries, including France and the USA, already make use of the alco-lock system in an attempt to curb drink driving levels, leaving England and Wales to catch up:
'Arguably, given that England and Wales now have the dubious distinction of having the most lenient drink-drive limit in Europe, there is also a good case for the Government to examine the merits of bringing it down. A lower limit is something our research shows the majority of drivers would be in favour of.'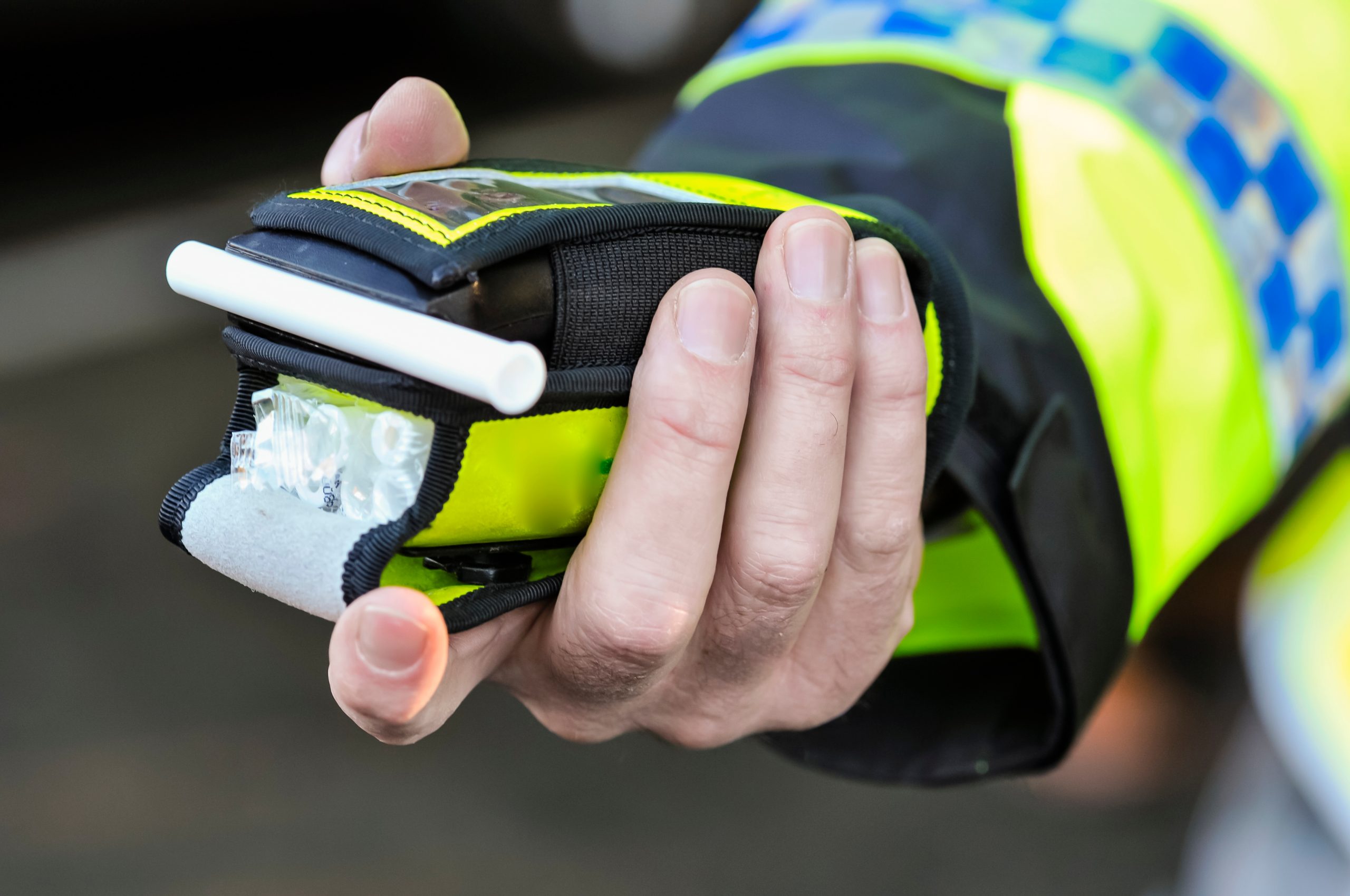 [Image Source: Shutterstock, February 2021]
Legal limit should be lowered, but will that be enough?
Currently, the alcohol limit in England, Wales and Northern Ireland stands at 80 milligrams of alcohol per 100 millilitres of blood, 35 micrograms per 100 millilitres of breath and 107 milligrams per 100 millilitres of urine. However, some experts are calling for these levels to be changed as a direct result of these most recent drink-driving statistics.
Scotland currently has a lower limit – 22 micrograms in breath and 50 milligrams in 100ml of blood.
Executive Director at PACTS, David Davies, stated that: 'The legal limit should be reduced in England and Wales, police should be given additional powers to test drivers, the High Risk Offender scheme should be reformed, and rehabilitation courses should be designed for those with mental health and alcohol problems.'
Mr Davies made it clear that it would be a combination of these factors that would reduce drink-driving casualties and that the government should not rely on lowering the legal limit alone:
'A lower limit is not a magic bullet, but government policies to reduce drink driving will lack credibility as long as they avoid this change.'
It has also been suggested that, in combination with limits that are too high, repeat offenders are playing a large part in the increased casualties. In a study conducted by the RAC, it was revealed that since 2010, nearly one in five drink driving charges were committed by a repeat offender.
In a comment on the high levels of repeat offenders, Simon Williams said: 'Seeing as the level of reoffending is so high, we believe this needs to be tackled as a matter of urgency. A year and a half ago the government said it was looking at the benefits of so-called 'alco-locks' to reduce reoffending, so it is high time a clear plan was put together that sets out how this technology will now be introduced to reduce future deaths.'
While it is still uncertain as to how the government will rise to the challenge of quickly and effectively reducing alcohol-related road casualties, it is clear that something needs to be done imminently.
Do you think the government is doing enough to tackle drink-driving? Are alco-locks the answer, or should they be looking at lowering the legal limit?
Tell us in the comments.