Electric vehicles are set to benefit from a huge £30 million cash injection over the coming months, the government has recently announced. The plan will involve investing more funding into electric and hydrogen vehicle production in another attempt to meet the 2030 ban on the sale of new petrol and diesel vehicles.
The budget will be split amongst varying projects focused on producing large quantities of high-quality electric and hydrogen vehicles that meet the government's 'go-green' criteria.
A large proportion of the investment (£22.6 million) will be set aside for Faraday Institution Projects with the aim of funding early-stage commercial development across several areas. These areas will include extending battery life, battery modelling, solid-state batteries, battery safety and the recycling and reuse of batteries, to name but a few.
This will allow for further understanding of battery safety and enable manufacturers to develop electric vehicle batteries that are both sustainable and reusable.
The remaining £9.4 million will be used to bolster plans for building a plant designed specifically to extract lithium for use in electric vehicle batteries, as well as a plant dedicated to building magnets for electric vehicle motors and another for lightweight hydrogen storage for cars and vans.
The government believes that this taxpayer-backed funding will be 'crucial' to the success of the 2030 petrol diesel ban and the ongoing efforts to cut carbon emissions.
Gerry Grimstone, Investment Minister, commented on this latest announcement, saying:
'We have set an ambitious target to phase out the sale of new petrol and diesel cars by 2030. To support that, it is crucial we invest research so we can power ahead with the shift to electric vehicles as we build back greener from the pandemic.'
A statement given by the Department for Business, Energy and Industrial Services also welcomed the announcement, highlighting specifically the positive impact it will have on the UK:
'Research into alternative ways to power vehicles is a fundamental part of this transition, ensuring the UK remains a world leader in automotive technology and boosting jobs and skills in regions leading the way.
Chief executive at Faraday Institution, Professor Pam Thomas, also praised the investment decision and gave insight into how the institution intends to use the funding:
'With our projects maturing and now delivering scientific discoveries we have bolstered our commercialisation team and capability and strengthened our commercialisation strategy.
'In doing so, we are directing even more effort towards those areas of battery research that offer the maximum potential of delivering commercial, societal and environment impact for the UK.'
The investment and the doors it will open in terms of research, the government claims, will result in improved electric and hydrogen vehicle performance and allow the UK to continue leading the way to a cleaner, more sustainable transport future.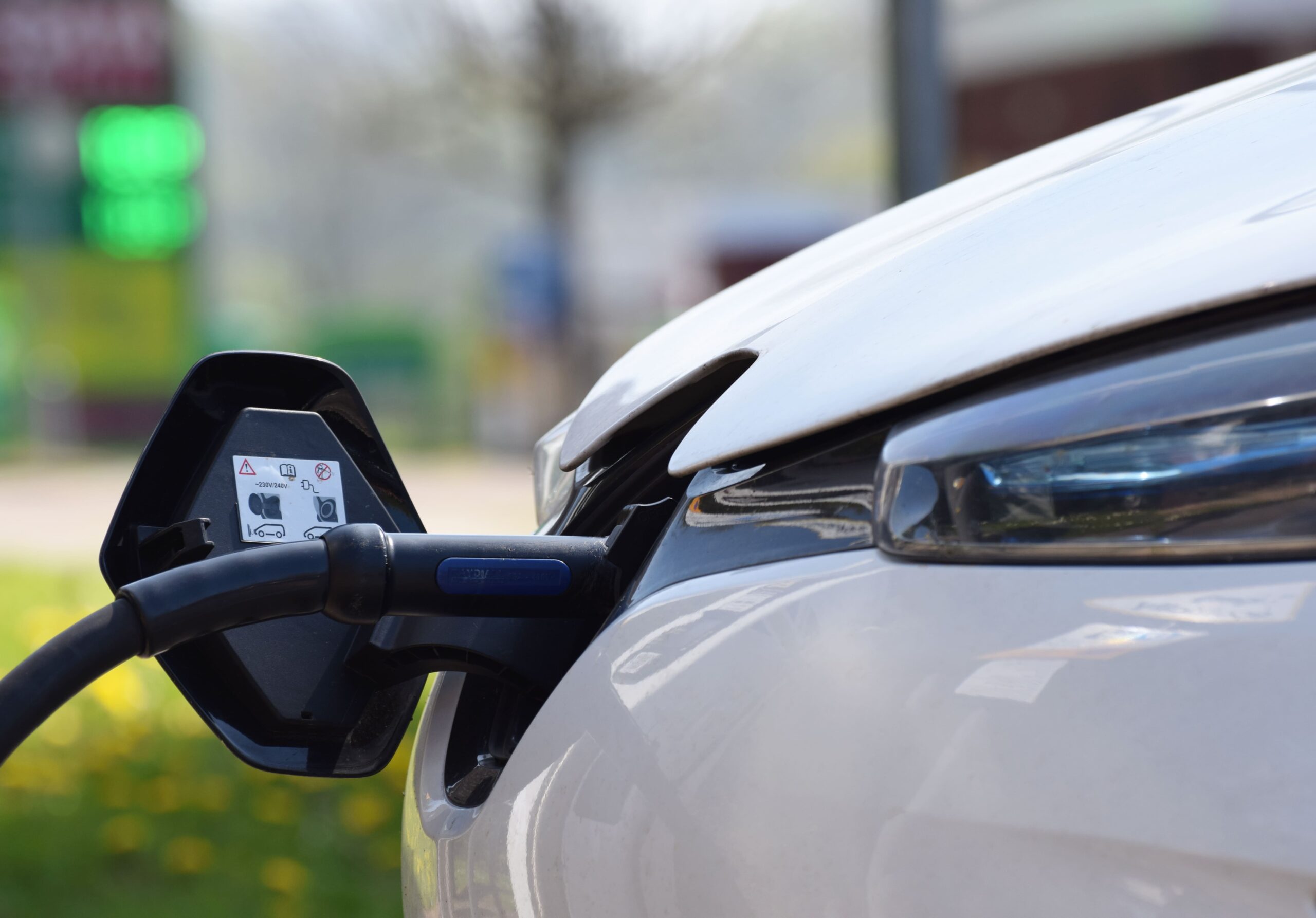 [Image Source: Shutterstock, April 2021]
How else is the government preparing for the switch to electric vehicles?
As well as this newly announced funding, the government is tackling their growing desire to boost electric vehicle uptake from various angles.
Motorists can currently make use of an electric vehicle grant, cutting the cost of an electric vehicle by up to £2,500. The grant aims to encourage 'as many people as possible to make the switch to the electric vehicles as we look to reduce carbon emissions', says Transport Minister Rachel Maclean.
There has also been a recent focus on improving charge point reliability after studies showed that motorists were deterred from making the electric vehicle switch due to charging concerns.
The new legislation will mean that every motorway service area in England will need to have at least six open-access charge points by 2023. This will increase to 2500 charge points across the road network by 2030. It will more than double again to 6000 by 2035.
RAC Spokesman, Rod Dennis, suggests that this will ensure electric vehicle charging at motorway service stations will be 'fast, reliable and easy to pay for so drivers can make longer journeys with the minimum amount of fuss', serving to reduce concerns about switching to an electric vehicle.
It is clear that the government's plan to 'build back greener' is continuing to move forwards in the hope of hitting their 2030 milestone, and every effort is being made to encourage as many drivers as possible to make the electric vehicle switch.
Will you be making the electric vehicle switch? Are you encouraged by the government's efforts to 'build back greener'? Or are you satisfied with your petrol or diesel vehicle?
Let us know in the comments.