Drivers will be legally allowed to take their hands off the steering wheel on Britain's motorways for the first time as long as they watch the road after the government approved another step on the path to self-driving cars.
Ford has released "hands-off, eyes-on" driver-assistance technology in the UK, with Department of Transport approval for use on select roads, with 2,300 miles of pre-mapped motorways in England, Scotland, and Wales, designated as "Blue Zones".
The subscription technology, called Ford BlueCruise, will initially only be available for 2023 models of Ford's electric Mustang Mach-E SUV. According to Ford, the vehicle, which has a maximum speed of 80 mph, uses five radars to detect and track the position and speed of other vehicles on the road. Though the car can handle tasks like acceleration, braking, lane positioning, and steering independently, Ford requires the driver to be capable of taking control of the vehicle at any time and be fully aware of what's going on for BlueCruise to function.
A forward-facing camera will detect lane markings and speed signs. At the same time, the car's system uses an infrared driver-facing camera located below the instrument cluster to check the driver's eye gaze and head pose to ensure their attention remains focused on the road. If the system detects that the driver is inattentive, warning messages will be displayed in the instrument cluster, followed by audio alerts and brake activations, before the vehicle finally slows down while maintaining steering control.
According to Ford, similar actions are performed if the driver fails to place their hands back on the steering wheel when prompted when leaving a Blue Zone.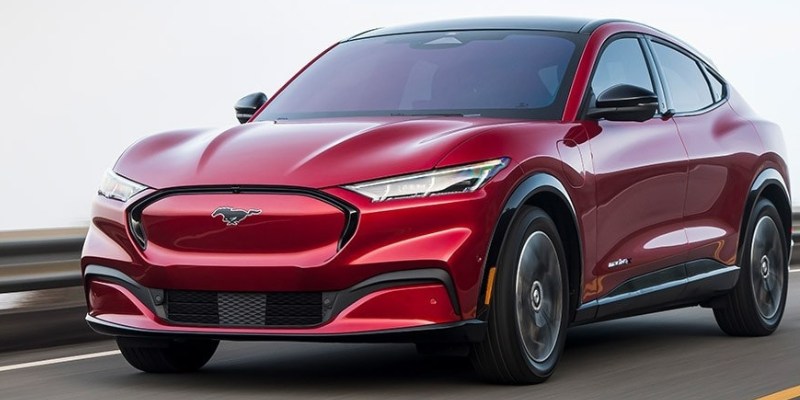 Increasing the Number of Self-Drive Cars
BlueCruise represents what's known as a Level 2 driver-assistance system and is broadly comparable to Tesla's Autocar offerings. It has been available since 2021 in USA and Canada, and in that time, more than 190,000 Ford and Lincoln vehicles have covered more than 60 million miles using the technology.
After a 90-day trial, BlueCruise will cost £17.99 per month. While self-driving technology might be considered an expensive and niche pursuit, UK government research predicts that by 2035, 40 per cent of new cars in the UK could have such capabilities. In August last year, the government said that a much wider rollout of self-driving vehicles could be expected as soon as 2025.
BlueCruise has two significant differences from Tesla Autopilot. First, the Ford system is designed to allow drivers to leave their hands off the steering wheel for long periods while driving on motorways that have been pre-mapped in detail. Second, BlueCruise uses an infrared camera inside the car to monitor the driver's face and ensure they pay attention to the road ahead.
Jim Holder, the editorial director of Autocar, said the BlueCruise announcement was "another step on the road to autonomy, although the language Ford is using is a lot more cautious than Tesla's". He added: "It's a good test of how much Britain's drivers want this technology and are willing to pay for it. A lot of research shows people are pretty suspicious, and there's a long journey to persuade people that they want it – and to pay a monthly fee to unlock benefits on top of the £50k they've already paid for a car."