London's congestion charge – designed to reduce levels of traffic and thus harmful emissions – appears to be having the opposite of the desired effect, a study shows.
Professor Colin Green and his colleagues at the Norwegian University of Science and Technology have studied pollution levels over London since the introduction of the charge in 2003. They have found that the levels of some pollutants, such as the harmful nitrogen dioxide, have risen by up to 20%.
Professor Green suggests that this is due to the increased usage of buses and taxis, both of which are exempt from the charge:
'To get people onto public transport, the buses and black cabs were exempt from the charge,
'Bus departures and routes were expanded after introducing the charge in the city centre. Bus and taxi traffic increased by more than 20 per cent.
'The problem was that all the buses and London taxis ran on diesel.
Unfortunately, despite a reduction in some pollutants, the increased levels of nitrogen dioxide are a real cause for concern.
Nitrogen dioxide occurs with the burning of fossil fuels and can be dangerous or even fatal if concentration and exposure levels are high. It is a particular concern for high-risk groups such as people with asthma, children and older adults.
Nitrogen dioxide also works to trap heat, having a detrimental impact on the environment and the planet overall.
Professor Green highlights the issues with nitrogen dioxide in the study by stating:
'Fifty thousand people are estimated to die prematurely in the UK every year due to air pollution,' states Professor Green.
'Before the coronavirus, exhaust was the fastest-growing cause of death globally.
'In fact, researchers in Germany have found that exposure to exhaust leads to a sharp increase in coronavirus mortality.'
With this in mind, motorists and experts alike have begun to question whether the congestion charge – which currently stands at £15 per day – can be justified if it is not having the desired effect. Professor Green goes as far as to suggest the congestion charge scheme was flawed from the start:
'In London, there are hardly any electric cars or buses that run on environmentally friendly fuel,
'A tax in the most congested areas without any measure to reduce the number of diesel vehicles hasn't had the desired effect on air quality,
'Reducing traffic isn't the same as reducing air pollution.'
'We argue the NO2 increase likely reflects the incentives that the charging scheme provided to shift towards diesel-based transportation.'
The study suggests that while the government is putting into place newer schemes to drive down emissions and improve air quality across the country, older schemes should be reviewed to ensure they are in keeping with the overall mission.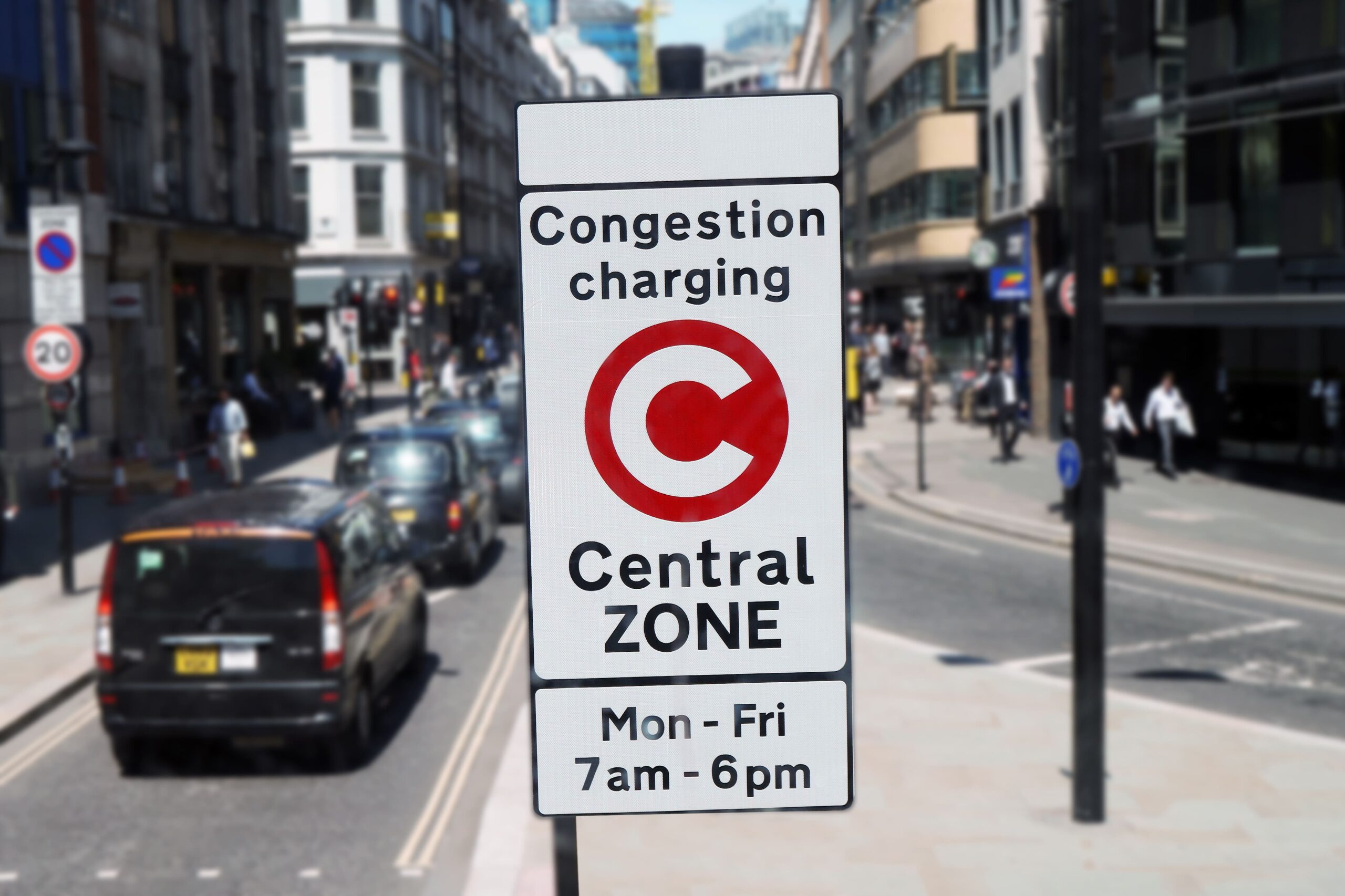 [Image Source: Shutterstock, April 2021]
The congestion charge may not be working, but what is?
While London's congestion charge may not be driving down pollution as much as was once predicted, the government are frequently putting other schemes into place to help cut emissions and improve environmental health.
The first of these began with the Paris Agreement back in 2015 – an international agreement to ensure the increase in global temperature does not exceed 2 degrees Celsius.
This served to kick start other schemes: the government's announcement to become carbon neutral by 2050, for example. This includes planting more trees and installing 'carbon capture' technology to reduce emissions.
Following this, the government announced that the sale of new petrol and diesel vehicles would be banned by 2040, before bringing this date forward by a decade to 2030. Within this are multiple schemes to encourage motorists to switch to electric vehicles, including electric vehicle grants and investment into public charge point technology.
While it is clear that the government is going above and beyond to 'build back greener', some environmental experts believe it is not enough. The congestion charge study has only served to support this belief further.
Tanya Steele, Chief Executive at WWF, claims that the government is: 'out of touch with the scale of the climate challenges and that not enough is being done 'for people and for our planet.
'To avoid catastrophe, we need a low-carbon, nature-powered recovery – and we don't have many chances left.'
Do you think the congestion charge is justified, or is it a flawed scheme that needs reworking? Is the government doing enough to reduce emissions and decrease levels of pollution?
Let us know your thoughts in the comments.