In London, up to one million minor traffic offence fines are handed out each year by local authorities. Now, MPs have confirmed that the extra powers enabling London authorities to do this will be extended over the rest of the country in the coming months.
This means that in addition to fines for offences like speeding and parking, motorists will now be at risk of being fined for smaller contraventions like driving in cycle lanes, failing to follow one-way systems, failing to adhere to no-entry signs, entering yellow-box junctions and failing to give priority to oncoming traffic.
It is thought that motorists will be caught out by Automatic Number Plate Recognition cameras and could have to pay fines of anywhere between £70 and £130.
With recent data also revealing just how much local councils pocket in parking fines per year, it is not surprising that the announcement for more fining has been met with some contempt.
Nicholas Lyes, head of road policy, revealed some motorists' concerns to This is Money, saying: 'Most motorists think local authorities will rush to install cameras as a way to generate extra revenue.'
He also stated that: 'Two out of five drivers we spoke to fear road layouts and signage will be made deliberately confusing to increase the number of penalties issues.'
Despite complaints, however, it appears that the decision is set in stone as the RAC reported that this shift in legal powers would be rolled out across the country within the year.
Department for Transport also recently discussed the practicalities of bringing forward the legislative proposal to enable local authorities to issue fines for minor traffic offences. The one saving grace for concerned motorists being that it could be some time before the new laws are in place.
Transport Minister, Rachel Maclean, was asked in the House of Commons about how quickly these plans may come into force so that a clear timeline could be established. She stated that it would be 'some months' before local authorities were given the final go-ahead:
'The moving traffic enforcement powers under Part 6 of the Traffic Management Act 2004 require a set of statutory instruments to be made covering enforcement, level of penalties, financial provisions, approved devices, adjudication and representation and appeals.'
'This will take several months to bring into force, after which those local authorities with civil parking enforcement powers can apply for a designation order for moving traffic enforcement.'
 In an attempt to quell concerns from motorists, she also reassured that: 'Statutory guidance is being developed for local authorities on how to use the powers, including publishing their introduction in advance, to ensure that enforcement is carried out fairly.'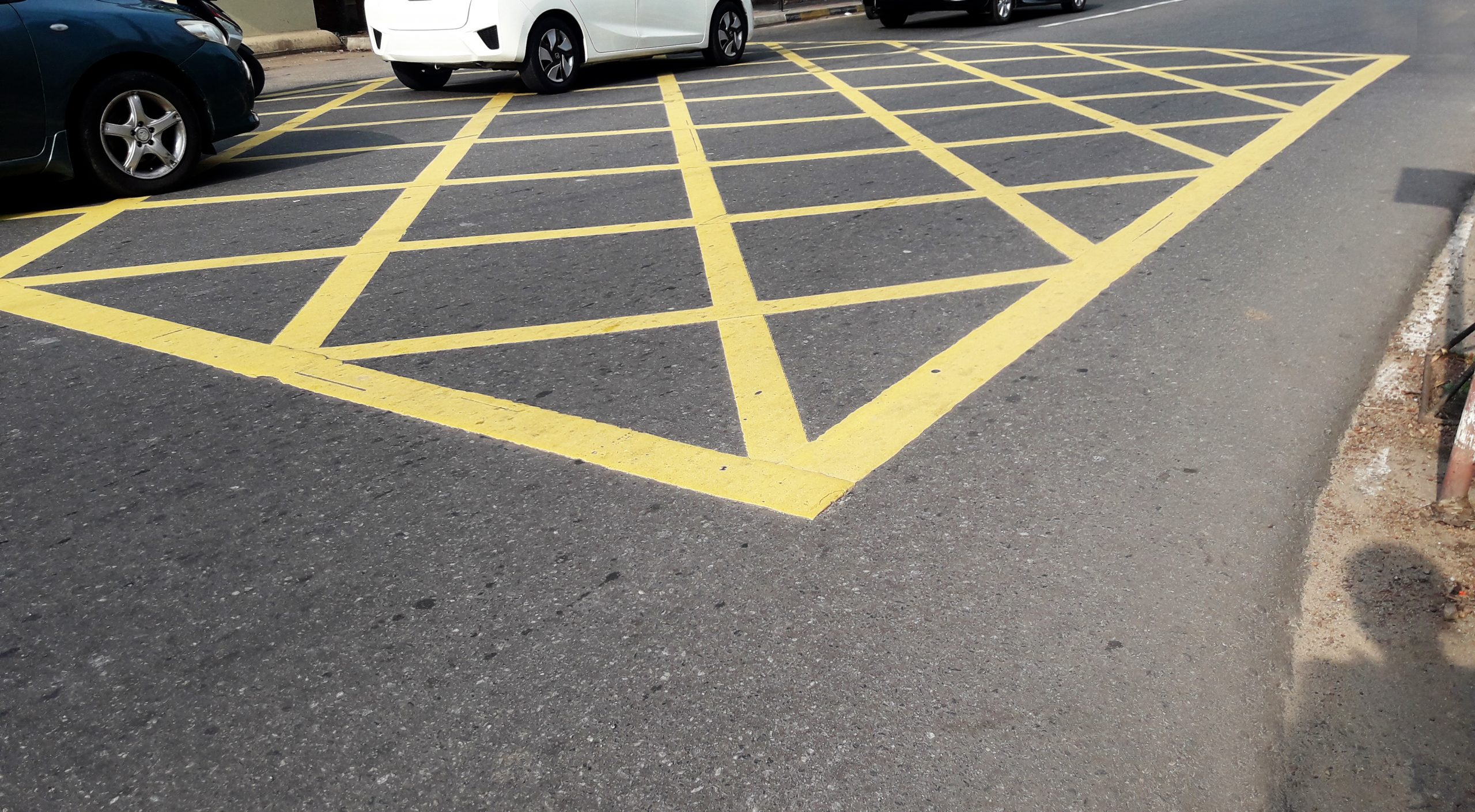 [Image Source: Shutterstock, Jan 2021]
How much of an impact will minor traffic fines have?
London and Cardiff are already subject to minor traffic offence fines, and motorists in both cities have found that at times, the offences are incredibly difficult to avoid. Some even described them as sneaky or traps.
This was a particular issue with yellow box junctions, with the RAC revealing that up to 80% of drivers found driving smoothly through yellow boxes to be challenging. At the same time, a third stated that they had become stuck in a yellow box due to slow responses from other road users. This begs the question, should motorists be held accountable for offences out of their control?
Unfortunately, the answer is yes. Motorists will not be able to dispute these fines based on the actions of other road users and will have to accept the charge. They will, however, be spared points on their licence.
The RAC also revealed that in the space of a year in London and Cardiff, over £30 million had been amassed from yellow box junction fines alone. A staggeringly high number for such a minor offence and one that is only adding to the contempt already displayed by worried motorists across the country.
Again, Nicholas Lyes is aware of these concerns and has put forward a solution, suggesting: 'Local authorities should consider sending first offenders a warning letter – and only issue a penalty if they repeat the offence later on.'
While it is reassuring to know that concerns are being heard, it does not remove the inevitable impact that this will have on drivers everywhere.
 Do you think minor offence fines are yet another ploy to feed cash-hungry councils? Or are you pleased that efforts are being made to improve the way we behave on our roads?
Tell us in the comments.