What are the roads like in your area? Plagued by potholes? Congested and unsafe? Well, that could be about to change as transport secretary, Grant Shapps, gives the go-ahead for a £93 million makeover for local roads in some areas.
His pledge to 'make journeys safer and more reliable for motorists' will begin in Yorkshire, Hampshire and the West Midlands and will involve the addition of new routes to avoid dangerous landslips, expanded islands and structural improvements to bridges.
While this may be a positive step forwards for Britain's roads, some organisations feel that it may be too little too late.
The roads of the nation 'desperately need more investment filtering down to local levels as the more local you go, the worse the picture is,' says the AA in response to the news.
The AA has also warned that there is a severe amount of underestimation on the government's part when it comes to the public's view on roads. Their latest poll revealed that 83% of motorists ranked the quality of routes as a top priority.
Jack Cousens, head of roads policy for the AA, warned of the urgency of the situation as local road surfaces continue to deteriorate in many areas across England, with motorists picking up on their 'state of disrepair' and calling for imminent improvements to protect themselves and their vehicles.
Mr Cousens explained that: 'a third (32 per cent) of drivers ranked trunk road surfaces as 'good', whereas one in five (19 per cent) felt they could say the same for main roads and fewer still for residential streets (15 per cent),'
He went onto suggest that 'It's not just the moon-like craters on our roads that need fixing, but worn-away markings too.'
'Just one fifth (20 per cent) said road marking on local roads were 'good', as opposed to nearly two fifths that said markings were good on trunk roads (37 per cent).'
Mr Cousens concluded by saying: 'If we are going to 'build back better' (in reference to the government's post-Covid pledge to improve transport) then improvements need to reach every street and avenue.'
Although the ongoing issues on local roads are beginning to be addressed, it is clear that many expert organisations do not think enough is being done to restore our roads.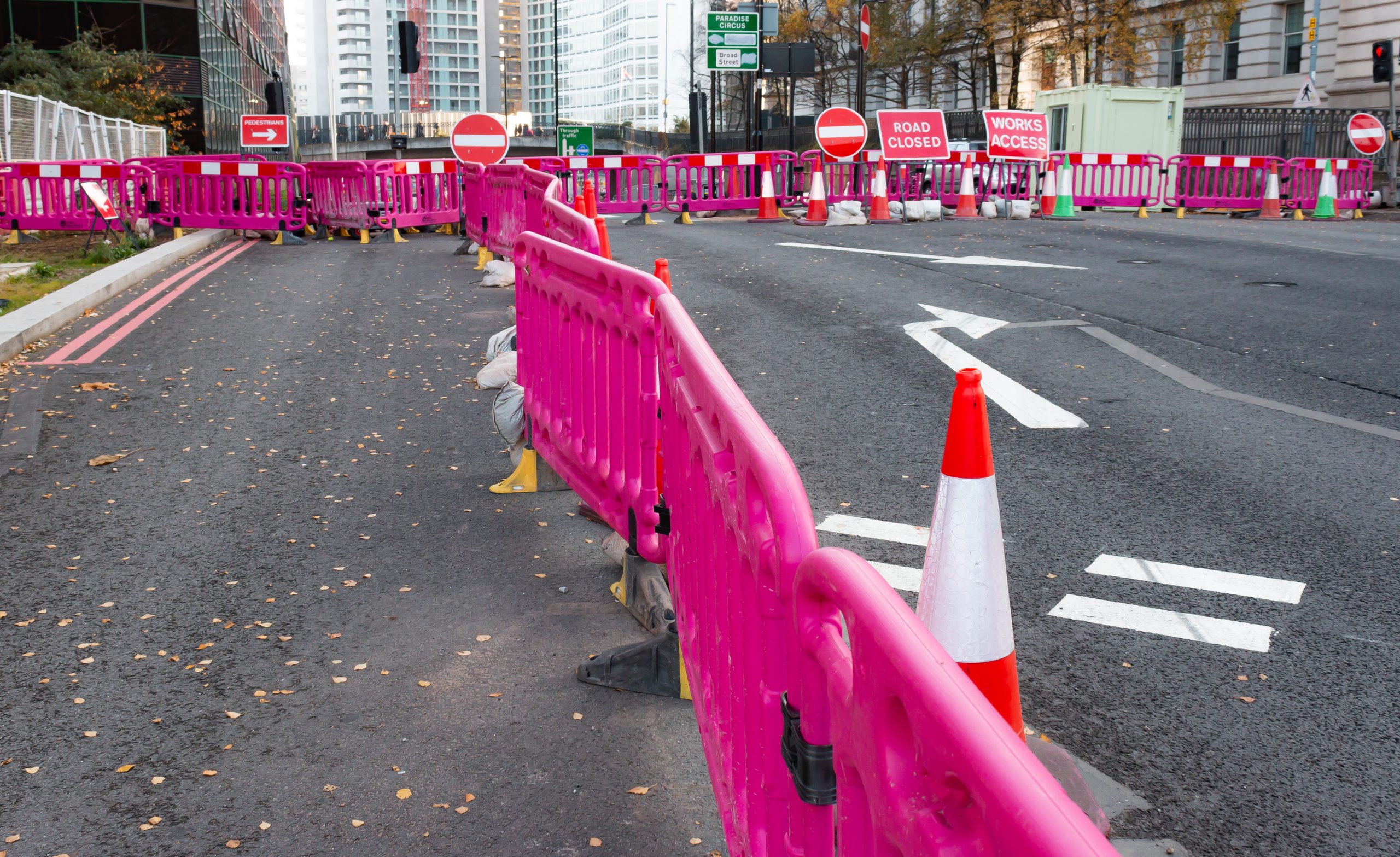 [Image Source: Shutterstock, Feb 2021]
What could local road improvements mean for your area?
In North Yorkshire, a brand-new carriageway will be constructed to help motorists avoid dangerous and inconvenient landslips that have been an issue on the A59 for many years. Frequent road closures and unsafe conditions have boosted this project to the top of the priority list and will cost the government £56 million in total.
Meanwhile, in Birmingham, the Birchley Island roundabout, which is notorious for causing high levels of congestion, will be given a £24 million expansion to increase the number of lanes in an attempt to reduce traffic build-up.
Finally, Hampshire locals can expect structural improvements to the Redbridge Causeway bridges on which concerns have been raised about stability and damage to concrete. These improvements will cost the government £13 million.
With only £93 million in the fund to begin with, it seems that these three improvements will eat into the majority of it, leaving the rest of the country wondering when and how their local roads will be improved.
Despite concerns over funding, Grant Shapps reassures motorists and experts alike that this is a positive step forwards in the restoration of Britain's roads. He said: 'I am delighted to announce this significant funding package which will ensure millions of people can continue to travel easily and safely.'
'It's further proof of this government delivering on its promise to level up the country – putting transport at the heart of our efforts to build back better from Covid-19.'
In referring to the projects taking place within the £93 million budget, he said that their main aim is to 'help people access work and education, as well as ensuring vital connectivity for local businesses.'
Steve Barclay, chief secretary to the Treasury, concludes by saying: 'Upgrading the country's roads doesn't just help drivers – it'll mean more jobs, safer journeys and more reliable access to things like education and work.'
 Is this £93 million makeover for local roads a step in the right direction? Or should more funding be made available to ensure more areas benefit from local road improvements?
Tell us in the comments.