A new app set to be released at the end of this month is promising to help remove illegally parked cars by giving consumers the power to easily send videos of illegally parked cars securely.
eFine, an app that will release on the 30th September, was the brainchild of two siblings after they found their bus route was often delayed by cars parked illegally. The founders say the app is a way for "residents to claim back their streets."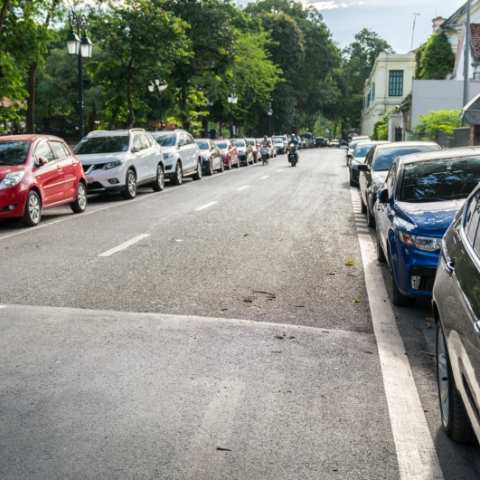 The new app acts as a CCTV network through proprietary code, which is a closed source code, and patent-pending technology. These systems working together create a network of mobile CCTV devices that don't need the video to be saved on the device, instead, it is processed and stored securely, and then sent straight to the relevant council.
When you spot a parking infringement, you simply open the app, video for evidence and then eFine takes care of the rest.
"The app lets a user know if they are in a partner council area before they record the infringement," says Alex Mühlhölzl, Chief Operating Officer. "The data is not accessible by the user and is not stored on the user's phone, it is sent to us and stored on an Azure system, meaning only the council associated with the infringement notice can see the video and decide if a fine should be issued. We don't even see it."
With this, you will also get a 25% share of the infringement notice when paid as an incentive and thank you for doing a parking officers job. eFine themselves also keep a 25% share to cover costs.
While the app is aimed at everyone, they particularly hope the elderly, disabled people and new parents will be able to get the most benefit out of it, as they can report incidents where they were not able to navigate the pavement or park in the correct bay.
"Those that have a disability and get impacted by people parking on the footpath, those pushing buggies or elderly on scooters who have to go into traffic to get around the illegally parked vehicle," says Alex.
"There is also the issue that some electric vehicles cannot charge because a combustion vehicle has parked in the charge point parking space. With councils investing millions in electric vehicle infrastructure, these charge points generate revenue that offsets this capital cost so every vehicle using it to charge matters."
How can our councils benefit from it?
We've reported many times before on council parking charges, from
record profit numbers
to
increasing parking charges
but this is a new angle altogether.
Other benefits include better traffic management and identifying risky spots sooner. Councils will also be able to ensure that parking wardens are implementing and inspecting reports from the general public as well as optimising the use of technology, something which some councils lack.
"It addresses the need for better management of traffic flow, vehicle and pedestrian, without the huge costs that are incurred by councils having to hire enforcement staff or outsource the service," says Alex.
"We have a focus on traffic flow management, cars and pedestrians, and also pedestrian safety, and as such we are looking to prepare a template for councils that are looking to introduce pedestrian zones around schools without the financial burden of installing CCTV networks." says Alex. "We are also looking to support councils who are looking at the initiative of fining households for leaving rubbish or bins out for days or weeks. This rubbish is often scavenged by animals and creates an environmental problem and bins on the footpaths create pedestrian traffic issues for the disabled and those pushing buggies or trolleys and those on scooters."
Asking other pedestrians to report and send in images is something that has been trialled before with dashcam footage to some success but creating a CCTV network on mobile phones is a new suggestion and one that poses some questions.
One question our team raised is one of GDPR. While I'm sure many of you are tired of those four letters it does pose an important question.
A huge part of GDPR is providing users the tools to control their data, how it is collected and how it is stored.
In all areas where CCTV is filmed or parking wardens operate, a notice is displayed or residents are informed where this is in use through promotional information on websites etc.
However, with this app, no user of a car is going to know that they have been filmed and sent in, which contravenes GDPR. It will be interesting to see how this plays out in the long term.
What do you think of this idea? Would you download the app? Let us know below