ASDA has cut the price of petrol by 2p-a-litre and diesel by 3p-a litre before the country enters a second lockdown.
Pump prices will be dropped at all their 322 filling stations on November 3rd 2020 in response to falling wholesale costs being passed direct to customers.
However fuel price experts have confirmed that petrol prices will not fall below £1 as they did in the first lockdown, because there is more certainty around the planned restrictions and higher demand amongst motorists, so wholesale prices are staying more consistent.
From today, drivers filling up at ASDA will pay 108.7p for unleaded and 111.7p per litre for diesel.
Dave Tyrer, ASDA senior fuel buyer: 'We want to continue to support the nation during this second lockdown by passing on reductions in wholesale cost of fuel to our customers.
'We hope this will provide some additional support to those essential workers, such as NHS staff and key workers who are still required to make essential travel journeys to and from work.'
Fuel experts claim that retailers have not needed to cut prices recently because wholesale fuel prices have hardly changed since July.
However, last week oil prices fell $4-a-barrel, which should see around 2p in cost saving being passed to drivers.
The falling oil price is as a result of ongoing concern about coronavirus, but also what impact the US election will have on prices in the future.
Luke Bosdet, The AA: 'Only last week did the cost to the trade fall significantly and the speed with which Asda has slashed its prices is what makes it stand out as the leading supermarket for cheap fuel.'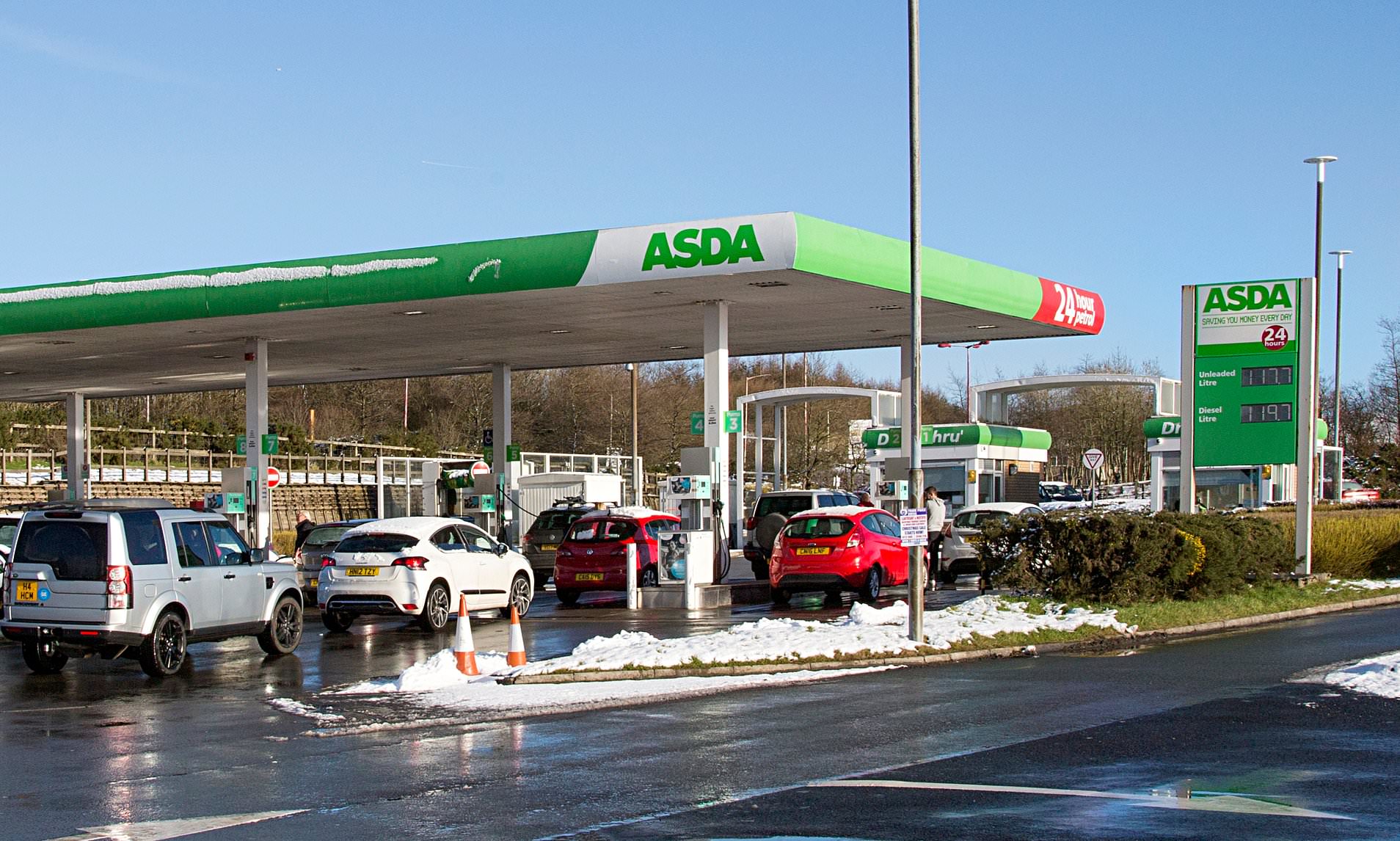 [Source: Thisismoney.co.uk 2020]
Second lockdown will not mean large fuel price reductions
Motorists are unlikely to see fuel prices fall to the same extent as when the Government imposed the first lockdown in Britain earlier in the year in March.
Saudi Arabia and Russia were in the middle of a price war when the latter refused to reduce oil production, which saw oil prices fall by 65 per cent coupled with global demand for oil drop by as much as 80 per cent.
In the UK, the cost of unleaded fell below £1-a-litre for the first time since 2016, and many rural retailers faced closure due to the huge fall in sales, who are so reliant on fuel as well as food sales.
However, Luke Bosdet from The AA does not think we will see the same occur with this lockdown.
'Although traffic will fall with a second lockdown, there are significant numbers of people who will need to use their cars: school runs, students to their colleges and universities, workers who can't work from home or their workplaces are now covid secure and, of course, NHS and other emergency service workers,' Bosdet said.
'In the last lockdown, many fuel stations held back savings from lower wholesale prices because they said they needed to compensate for lower fuel demand.
'ASDA's price cut throws down a challenge to other fuel retailers to do the right thing and, this time, charge a fair price for petrol and diesel.'
Simon Williams from RAC: 'It's good to see ASDA leading the way this morning with an initial price cut and we now need other retailers to follow suit as quickly as possible,'
'While we're not expecting prices to go as low as last time – March saw petrol prices under £1-a-litre as a result of oil prices falling to a 21st century low – any driver needing to fill up later in November should be greeted by the sight of lower prices, if retailers do the right thing.
However many motorists feel pretty hard done by, since fuel prices have not appeared to change at all this year, while the Government and firms are offering as many different forms of financial support as they can to keep people from losing their livelihoods and keeping roofs over their heads.
You would hope that other retailers will follow ASDA's lead and drop petrol and diesel prices as they normally do, but we live in strange times and this may not happen if retailers are reliant on what trade is left during the lean winter months under lockdown.
EDIT: Sainsbury's has announced a price cut on unleaded petrol by up to 2 pence per litre and diesel by up to 3 pence per litre across all of its 315 forecourts from tomorrow (Thursday 5th Nov)
Is this price reduction by ASDA a welcome change before the lockdown or is it irrelevant when most people will be forced to stop driving anyway? Should other petrol retailers drop their prices too? Let us know in the comments below.