How often did you drive your car in 2020? With months of lockdown and year-long travel restrictions in place, you likely used your vehicle considerably less in 2020 than usual. Official statistics this week reveal that this caused petrol sales to drop by an average of 20 per cent.
Compared to 2019, the sale of unleaded dropped by 20.9 per cent in 2020, and diesel by 15.9 per cent.
Interestingly, the drop was particularly noticeable for supermarket retailers, despite them being one of the few retailers permitted to remain open across all through national lockdowns.
Statistics show that supermarkets suffered a 22.3 per cent drop in fuel sales last year, making them the worst-hit fuel retailer. It is thought that restricted travel, increased supermarket delivery options and unwillingness to travel to larger stores could be blamed for the fall.
In contrast, localised fuel retailers – often smaller and more easily accessible for drivers unwilling to travel to larger supermarkets – will have seen higher fuel sales than larger supermarket retailers. However, it is likely that a reduction in traffic will still have impacted their sales.
AA fuel spokesman, Luke Bodset, commented on the supermarket decline in petrol sales, saying: 'The greater impact of lockdown-restricted travel on supermarket petrol sales compared to trade in general is a little surprising given that superstores have remained open throughout the pandemic.'
However, he also acknowledged that a decline was inevitable: 'Fuel sales were always going to take a huge hit from car travel falling as low as 22 per cent (recorded in April 2020, when the toughest travel restrictions were in place) of pre-pandemic levels.'
He concluded positively, suggesting that petrol sales had not been impacted as much as had been expected:
'However, supermarkets continuing to trade suggested better fuel sales resilience, although the boom in grocery deliveries will also have meant fewer visits to the stores' forecourts.'
Now that restrictions are gradually lifting, an increase in travel and therefore fuel sales is being anticipated.
Chairman of the Petrol Retailers Association (PRA), Brian Madderson, confirmed this expectation, stating that although 'the drop in petrol and diesel volumes can be directly attributed to the unprecedented Covid-19 travel restrictions placed upon motorists', he is expecting a 'strong bounce-back' as the country beings to open up once more.
He also suggested that despite growing numbers of electric vehicles being registered across the country, there are still over 40 million drivers who will still rely on petrol and diesel to get them from A to B:
'While there has been growing demand for electric vehicles, their market share remains very modest.
'With over 40 million combustion engines (ICE) vehicles still driving in the UK economy, we expect fuel volumes to experience a strong bounce-back once restrictions have been lifted for good.'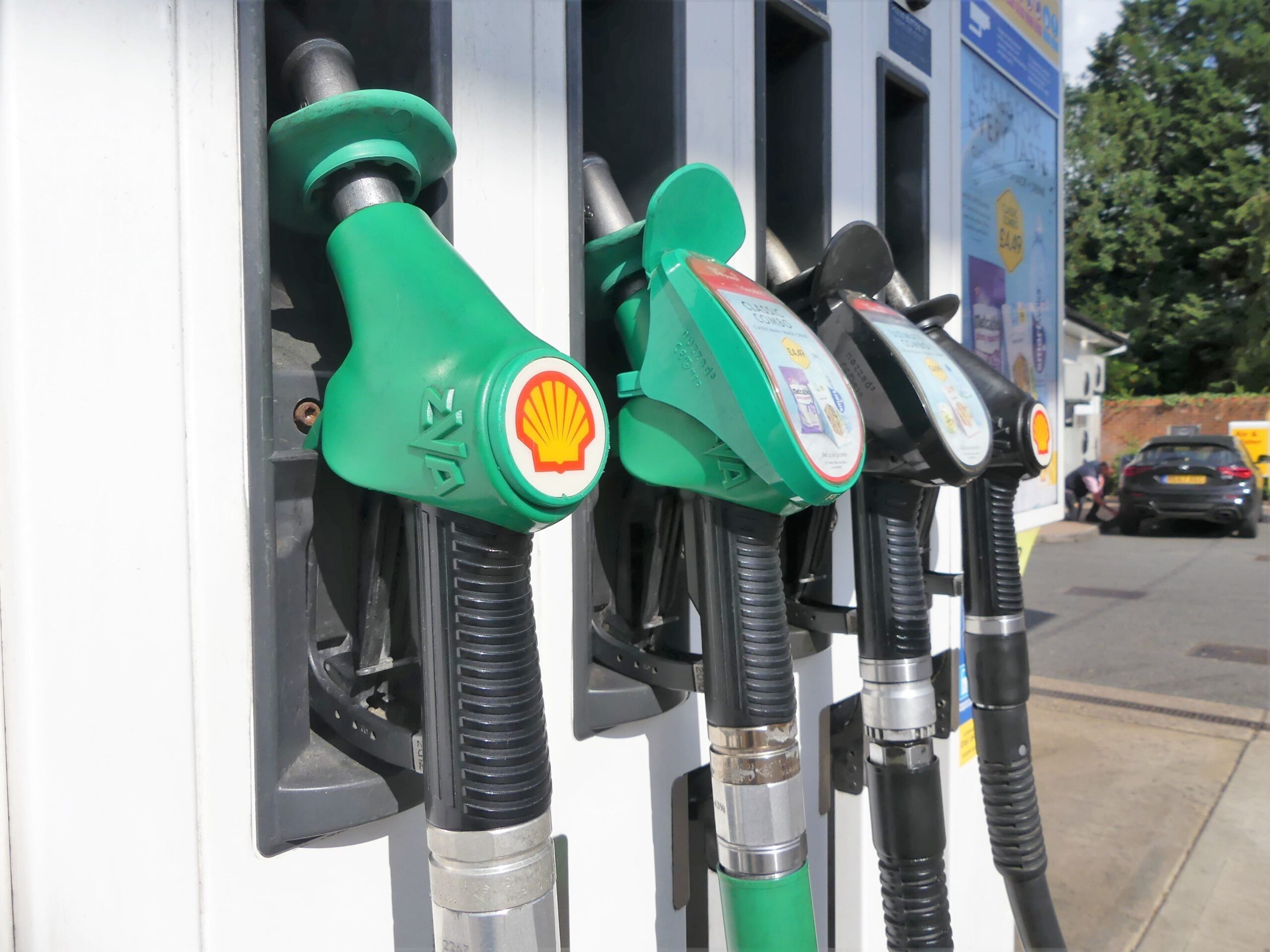 [Image Source: Shutterstock, March 2021]
What will the fall in petrol sales mean for petrol prices?
During the first part of the pandemic, the price of petrol nosedived to below £1-a-litre – a low that was last recorded in 2016.
Again, much like the fall in sales, the fall in price was caused by a lack of demand, leading to oversupply and a lack of storage.
Since then, however, petrol prices have been steadily rising. It is anticipated that they will continue to do so as more and more restrictions are lifted, allowing motorists to travel further and more often again.
The RAC has suggested that by the time the current lockdown ends entirely in June of this year, we could see petrol prices hiked up to record highs, potentially reaching 143p-a-litre for petrol and 148p-a-litre for diesel.
The price of oil may also nudge prices upwards, with some analysts predicting a barrel of oil could be priced at $80, potentially even reaching $100 by 2022.
Currently, fuel prices stand at around 126p-a litre, meaning that drivers are now forking out an extra £6.33 to fill a tank than they were in the autumn of 2020.
Luke Bodset has suggested that while lifted restrictions will be a positive step forward for the economy and fuel retailers alike, it is motorists who will feel the effects of increased fuel prices:
'As they struggle to get their working lives and family finances back on an even keel after Covid, there is going to be a real sense of being under assault for needing to drive a car.'
Did you feel the benefit of needing less fuel for travel in 2020? Are you worried that petrol prices will rise further as restrictions are lifted?
Let us know your thoughts in the comments.