Smart motorways have long been a point of controversy since being introduced over a decade ago, but this week they have once again forced back into the spotlight after a coroner ruled that they present an 'ongoing risk of future deaths.'
This comes after the deaths of two drivers on the M1 were deemed to be caused by the lack of safety measures on smart motorways. When delivering a verdict of unlawful killing, a coroner ruled that 'the lack of a hard shoulder contributed to the deaths of two M1 drivers.'
It is this ruling that has kick-started the discussion on whether or not the safety measures already in place are doing enough to protect motorists.
Currently, emergency laybys or refuge areas are 1.5 miles apart despite calls from motoring groups to have them more frequently spaced. To add to this, only 83.6 miles of motorway has been installed with potentially life-saving technology so far.
As a result, crisis talks with Transport Secretary, Grant Shapps, are now taking place, confirms a Department for Transport spokesperson: 'In light of the findings from the coroner, the Transport Secretary has called an urgent meeting with Highways England.'
An 18-point blueprint plan was demanded by Roads Minister, Baroness Vere, this weekend in the hope of improving driver safety as quickly and as efficiently as possible. It is thought that the meeting will have covered plans on how to ramp up the rollout of preventative safety measures across all 500 miles of smart motorways in the UK.
However, some experts believe that this may be too little, too late. Reports reveal that concerns were, in fact, raised back in 2011 about the safety of smart motorways by several Department of Transport (DfT) lawyers.
In information revealed by the Daily Mail, DfT lawyer, Farah Japanwalla – during a 2011 meeting about smart motorways – questioned whether 'corporate manslaughter had been considered as part of the design and the potential liability of the agency if a road user was killed due to the operation of the network.'
Unfortunately, the concern was dismissed as a computer simulator used to test driver behaviour confirmed that it would be safe to proceed.
In light of the recent deaths caused by smart motorways, however, MP Karl McCartney, a member of the Commons' Transport Committee admitted: 'It seems we were right to suspect the policy [of smart motorways] was ill-thought-out and unsafe.'
AA President, Edmund King, also commented: 'Questions were asked by government lawyers ten years ago when the plans to remove the hard shoulder were discussed.'
'Had our calls for more emergency laybys been listened to a decade ago, we may not be in this position.'
 While recognising an ongoing issue with smart motorways is a positive move forward, it leaves motorists questioning whether recent tragedies might have been avoided if concerns from a decade ago had been taken seriously. It also poses the question: who is to blame?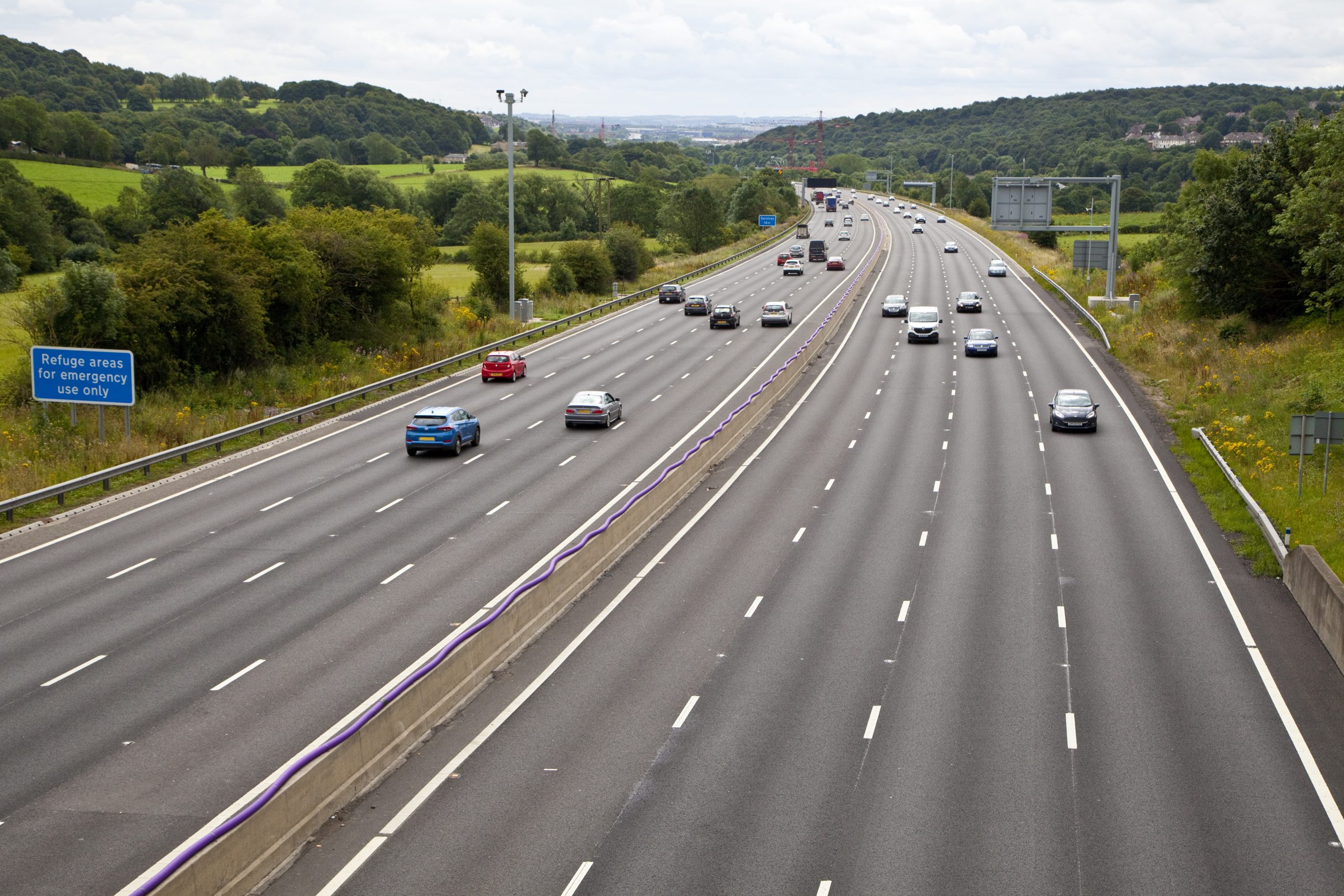 [Image Source: Shutterstock, Jan 2021]
What new safety measures can we expect to see?
Highways England has reassured motorists that they can expect to see new smart motorway safety measures being rolled out as soon as possible: 'We are determined to do all we can to make our roads as safe as possible and are already addressing many of the points raised by the coroner.' But what might these measures entail?
The new safety technology to be installed on all smart motorways will be the continuation of a system that has already been in use on over 37 miles.
It takes the form of a radar system that is able to rapidly detect the location of broken-down vehicles on smart motorways. Within 20 seconds, it will identify a stationary vehicle, allowing other preventative measures to be swiftly put into place to protect the driver of the vehicle and other motorway users.
On smart motorways where this technology has yet to be installed, stationary vehicles' identification relies on CCTV. This is a much slower process and leaves broken-down vehicles trapped in live traffic lanes without an escape route.
While plans are in place to roll this technology out over all 500 miles of smart motorway by 2023, it still leaves motorists wondering how many more fatal accidents may occur between now and then?
Do you think it should have taken this long to install better safety measures on smart motorways? Are you fearful of using them because of the risks they pose?
Tell us in the comments.