'How many more people must die before you will make a decision and immediately suspend the use of the hard shoulder for driving traffic? Enough is enough,' says shadow transport secretary, Jim McMahon, as the smart motorway danger dispute continues.
The plea was written in a letter sent to transport secretary, Grant Shapps, last week after he announced that smart motorways are set to stay as removing them would do more harm than good. 
Mr McMahon's concerns are shared by many motoring organisations after it was revealed that 44 people have died on smart motorways over the last five years, potentially due to the lack of hard shoulder. Some also suggest that the roads were poorly designed, with designated refuge areas too far apart and smart technology used to spot stationary vehicles too slow to be installed.
Despite the fact that smart motorways were designed originally to improve driving experience across Britain, reducing congestion and better controlling traffic, it seems that these roads have failed to live up to their 'smart' name.
'Why these things were ever called smart motorways when they seem to be anything but, I think was a misnomer,' said Mr Shapps, when addressing the issue this week.
He went on to acknowledge the well-known problems with smart motorways, and admitted that he would like to see some things changed: 'I don't want to carry on with what we've seen of smart motorways, the system I've inherited… I wouldn't have gone about it like this, and I don't approve of the fact that emergency areas were being spaced way too far apart.'
'I'd have said they have to be ideally three-quarters of a mile apart, no more than a mile, and I've ordered Highways England to get on with it.'
While it is clear that Mr Shapps is keen to make some alterations to these roads to improve their overall safety levels, he warned that scrapping them all together would not be possible without significant disruption.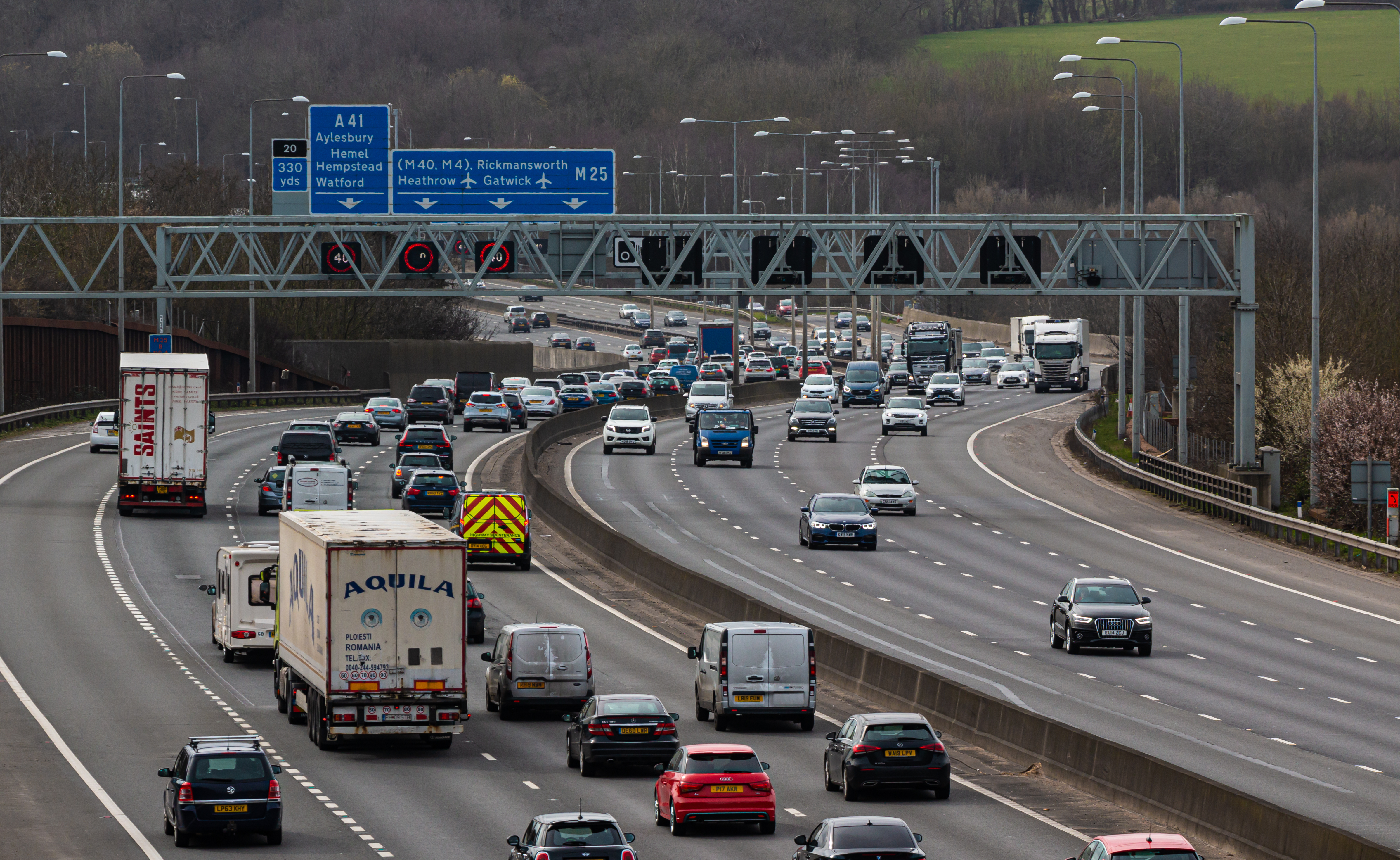 [Image Source: Shutterstock, Feb 2021]
What would scrapping smart motorways entail?
When asked to give reason for his lack of commitment to reversing smart motorways, Mr Shapps suggested that this process would be less than 'desirable' as it would involve destroying large swathes of Green Belt, causing massive disruption for nearby homes:
'A lot of people say just undo it, and I've looked at that, and it would require the equivalent of land of 700 Wembley stadium-sized football pitches to somehow undo all of this, and we'd have to buy people's homes, destroy acres of Green Belt – I don't think there's a route through to simply undo it. We've got to make what's there safe.'
He also suggested that to reverse smart motorways altogether would be going against the evidence as statistics show death rates are lower on smart motorways than on conventional motorways.
 'I'm not sure it would be desirable, given the death rates are higher on conventional motorways, so you would be essentially doing so going against the evidence, which would be the wrong thing to do.'
Instead, he offered a solution that would enable smart motorways to stay while reducing the risk to driver safety: 'I think the right thing to do is put all these additional safety measures in place.'
These measures would include installing technology that can rapidly identify stationary vehicles, as well as decreasing the gap between refuge areas.
Regardless of the growing controversy surrounding these motorways, others have stepped out in support of Grant Shapps and his plans to improve their safety without revising them entirely:
'As soon as the Transport Secretary took office he recognised the concerns around smart motorway safety and commissioned an urgent stocktake of the evidence, which we published a year ago – along with a £500-million, 18-point, action plan to make them safer still,' said a spokesman for the Department of Transport.
AA president, Edmund King, also showed support for the decision by saying: 'To give the Transport Secretary some credit, he is the only minister to date who has taken the safety of 'smart' motorways seriously and has pushed Highways England to make them safer.'
'In the meantime, we hope he wastes no time in making these motorways the safest they can possibly be, be retrofitting more emergency laybys.'
Mr Shapps concluded by reassuring concerned parties that he is 'not going to build things called smart motorways, but I want all of our motorways to be a lot better, a lot safer.'
Do you think smart motorways should be reversed? Or are you happy that they're set to stay with imporved safety meausres?
Tell us in the comments.