A new survey, carried out by Privilege Car Insurance, has been looking into driving habits, behaviours and timings, and while the headline of "We spend nearly two years in our car" is a stretch (we'd have to be driving for nearly 61 years), there are some fascinating figures revealed.
Typically, the average time spent in our cars per year is 293 hours, although if you live in Plymouth, that figure rises to around 416 hours, or just over 17 straight days, Brighton drivers spend the least amount of time driving – 232 hours.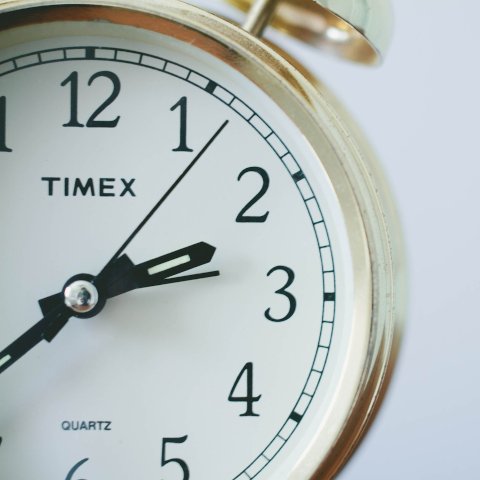 Perhaps the most shocking insight is that 33% of drivers said that time alone in their car offers them some much welcomed respite from their children. (Although if you're a parent, maybe that statistic isn't such shocking news).
However, look a little deeper at some of the figures and you'd have to question the veracity of them; we typically spend 63 hours commuting each year, which works out to just under an hour and a quarter weekly, or less than fifteen minutes each day (assuming a 5-day working week, there and back). Does that sound right?
With that said, if the figures for the average commute are to be believed, it is possible that it's a reflection on modern life, and the technology that now allows us to work digitally, or remotely; why spend an hour each day commuting to work when all you need is an internet connection, laptop and a decent cup of something warm? Personally speaking, I haven't commuted to a single place of work for over ten years.
For many of us, the car can be seen as our own private sanctuary, which is perhaps why 67% of drivers confess to singing as loudly as they can while driving, or spending nearly three and a half weeks swearing or shouting. Perhaps that's partly down to spending five weeks searching for a parking spot?
And when it comes to driving companions, nearly half of the respondents said their partner was their favourite person to have in the car, but if you're a dad, there's sad news – just 5% preferred to have their dad in the car with them while driving.
If you believe that your car has its own personality, there's a chance that you've given him or her, a name – 4.7 million drivers in the UK do. The most popular choices are Poppy, Dolly and … The Beast.
To an extent, a car's name could be dictated by the registration number, but cherished registrations are seemingly gaining in popularity – in 2017, we spent £111 million on private plates. I recently attended a Ferrari press day at Silverstone circuit, out of the 100+ privately owned cars there, around five of them had a regular registration number.
According to Privilege, then ten biggest drains on our time when driving are:
Commuting to work – 63 hours every year
Driving to meet friends and family – 35 hours per year
Getting to the supermarket – 33 hours
Driving for household errands – 32 hours per year
Heading to shopping centres – 24 hours each year
Driving friends and family around – 21 hours
Taking kids to 'activities' – 14 hours per year
Taking kids to social events – 13 hours
Heading to the gym or keep-fit classes – 12 hours a year
The dreaded school run – 11 hours a year
Of course there are other, more random drains – we spend 8.4 hours a year programming satellite-navigation systems, and nearly nine hours (8.7) each year getting lost.
It's clear that cars & transportation are playing an increasingly important part of our lives, and while we may complain that driving is becoming more of a chore rather than a pleasurable pastime, there's still 59% of British drivers that believe driving offers a great opportunity for some thinking time, and just over half of us (52%) are thankful for a break from the pervasive nature of the mobile phone.
Charlotte Fielding, head of Privilege Car Insurance, said: "This research has shown what a significant amount of our lives is being spent in our cars – who knew how much time we spent driving to work, or simply going to and from the supermarket for example?
"Whether getting from 'A to B' or enjoying our own space and time, there's no doubt we spend a considerable amount of time in our cars.
"It is, therefore, important that we take care of ourselves and other road users by driving safely and remembering to consider everyone else on the roads."
Are these statistics surprising? Do you think that the commuting time is much longer? Are you one of the 67% that confesses to singing as loudly as they can? Let us know in the comments.