According to research carried out by Motorway, the used-car marketplace, the average British person has assets worth £294,000, but almost half don't track the value of anything they own. Second only to property, cars are the most valuable asset 9.1 million of us own, whilst stocks and tech are also contributors to our net worth.
For almost three-quarters of those surveyed in Greater London (72%), their vehicle is their most valuable asset, compared to 50% of those surveyed in the North West, as property ownership is often higher outside of the Capital.
Despite the sizable value of Brits' assets, almost half (48%) don't track the value of anything they own. The younger generation (ages 18 to 23) are more savvy, with 59% who own a car checking its value at least once a month. Whilst just over a third of the older generation (ages 55 to 73) check the value of their car once every one to three years. Aside from cars, the younger generation is most likely to track the value of their mobile phone (23%), whilst the older generation keeps a close eye on the value of their property (23%).
With tools and apps available such as Zoopla to track the value of a property and Monzo to track finances, it's now easier than ever to manage the value of the items you own. Despite this, two-fifths of respondents who own a car (41%) say they don't know how much their car is worth, and more than half (52%) of Brits think that a car always goes down in value – which is not necessarily the case.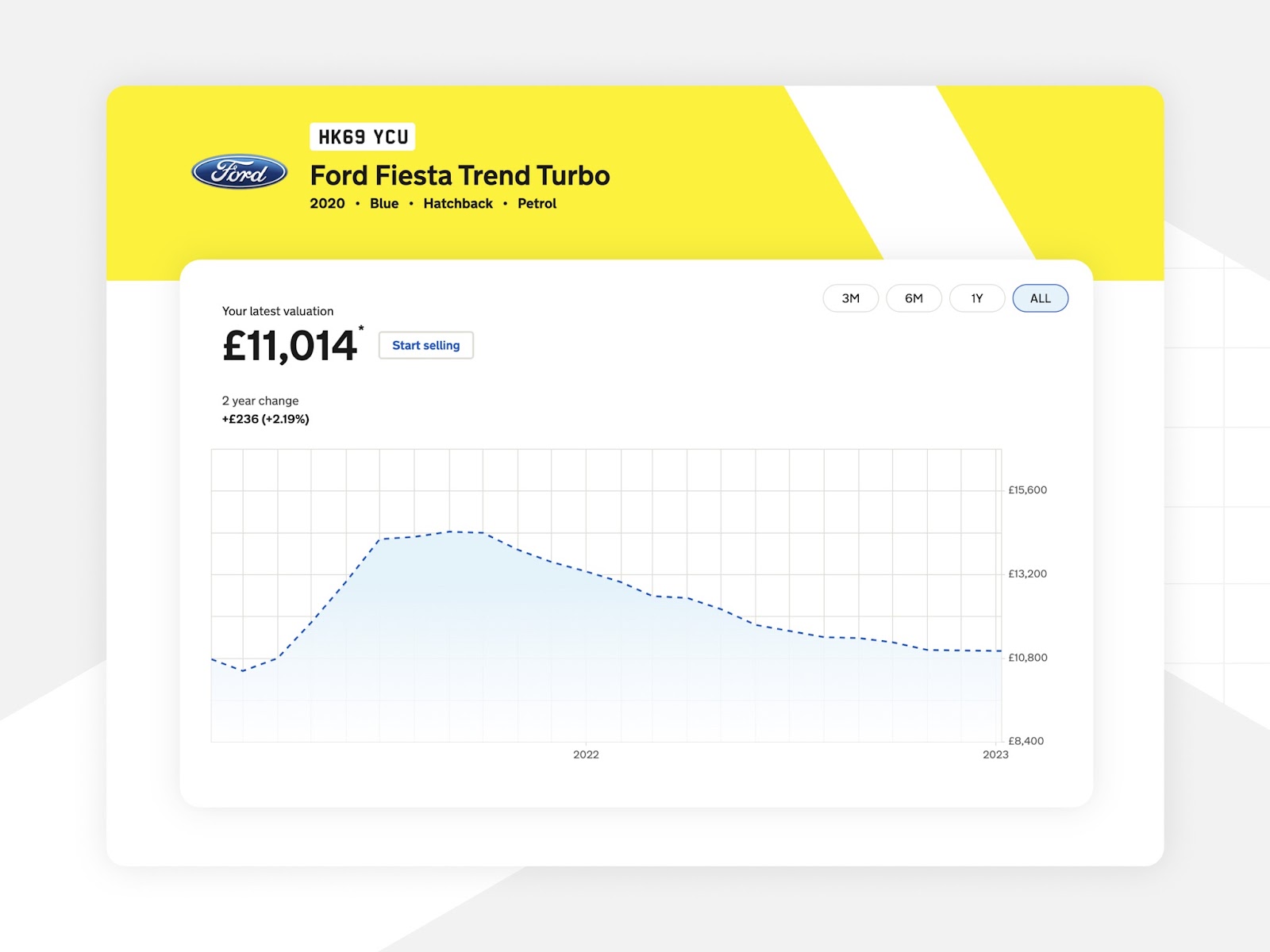 Used Car Price Trends
Previously, car depreciation almost always followed a downward trend, but the industry has experienced unprecedented changes over the past two years. Global supply chain shortages, a slowdown in new car production and a rapidly changing economy have resulted in used cars holding their value at a better rate – and sometimes even going up in value. For example, between the end of 2020 and the end of 2021, the average price of a used Ford Fiesta sold on Motorway increased by over 50%. While prices of the Ford Fiesta decreased over the course of 2022 by 8%, they are still significantly up on pre-pandemic prices (end of 2019). Due to these changes, it's now more important than ever for car owners to track the value of their vehicles to sell at the best time.
Motorway has teamed up with Rachel Riley MBE, maths genius and TV presenter, to reveal how regularly tracking the value of our assets could put more money in our pockets. Rachel commented: "January is the perfect time to take control of your finances and the first thing you can do is take stock of your assets. Think about what you own that could be of material value: a car, a mobile phone, a gold necklace? All of these items could be considered assets and as such they depreciate and appreciate depending on market conditions and trends. An asset such as a car will see prices rise and fall, depending on demand in the  used-car market, meaning it's important to track the value of your car to understand the best time to sell."
To track the value of your car, visit motorway.co.uk/track
Research conducted by Censuswide, with a national representative sample of 2,000 adults (aged 18+) between 07.11.2022 and 12.12.2022.