Retailer review
Cleanliness –

– 3.24
Busyness –

– 3.08
Price of fuel –

– 2.39
Customer service –

– 3.07
467 PetrolPrices member ratings
Shell has been selling a variety of fuels since the early 19th century and now represent 13.4% of the UK forecourt market.
Shell's total control of their supply chain allows them to maintain high-quality fuels and ensure the same quality is kept throughout. Shell produces around 3.4 million barrels equivalent per day, owns 44,000 forecourts worldwide and is the largest company on the FTSE 100.
Shell fuels are often thought of as higher quality than other brands and due to their research in the fuel industry, they often have the most up to date technology in their fuels.
They offer Unleaded, Diesel and Shell V-Power DYNAFLEX for both Unleaded and Diesel. Their various premium fuels are known for cleaning the engine which increases long-term performance. Shell regular unleaded has a 95 Research Octane Number (RON) with their V-Power unleaded having a 99 RON. Octane numbers are applied only to unleaded fuels and the higher the number the better.
Shell have also recently introduced their own EV charging network, called Shell Recharge, available at 10 points across the country. They hope to expand this as the time goes on, allowing them entrance into the future of driving.
Phone: 0800 731 8888
Email: generalpublicenquiries-uk@shell.com
Head Office: Shell Centre, 4 York Rd, Lambeth, London SE1 7NA
Shell fuel price chart (January 2017 – April 2018)
Total number of Shell forecourts in the UK (2016)
Market share of fuel sold by Shell petrol stations (2016)
Average volume of fuel sold per Shell petrol station (kiloliters per annum, 2016)
Download the free PetrolPrices mobile app on Android & iOS!
Report fuel prices, rant & rave about local stations and save money on petrol, diesel and premium fuels.
By providing your phone number, you agree to receive a one-time automated text message with a link to get the app. Standard messaging rates may apply.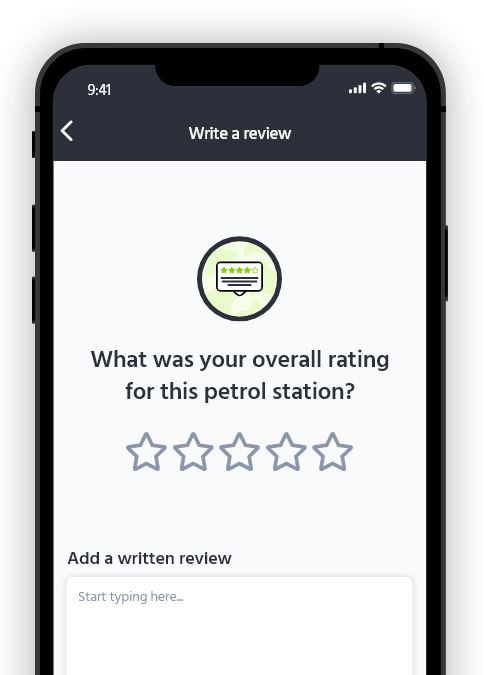 © Copyright 2020 PetrolPrices.com Ltd., Manor Coach House, Church Hill, Aldershot, Hampshire GU12 4RQ