The average member saves £200 a year on petrol and diesel
Use the PetrolPrices fuel finder to compare petrol, diesel & premium fuels in your area. Search by postcode, town or city and filter by individual brands, fuel types and sort by the cheapest stations or nearest stations to you.
Introducing "Rant & Rave" – help other drivers fill up at the right place
PetrolPrices is becoming the 'TripAdvisor' for petrol stations, review the petrol stations you visit to get instant rewards and help others decide which station is best for them. Be part of a community that changes the industry for the better!
Report and confirm fuel prices to earn PetrolPrices points
Our price data can sometimes be out-of-date, which means we need your help to improve the service. We're calling on all members to update incorrect fuel prices or confirm prices that are correct.
Add a vehicle to your garage to get MOT and tax renewal notifications
Never forget an important date for your car again. Using the PetrolPrices garage earns you PetrolPrices points, but we'll also send you a handy reminder whenever your tax or MOT renewal is coming up. Add your vehicle today and we'll let you know when this feature is ready.
Compete with other PetrolPrices members to reach the top 100
The more points you earn, the higher the leaderboard you'll get! We're going to be introducing rewards for the top contributors and by contributing to the PetrolPrices service, you help keep the service free for everyone.
Download the free PetrolPrices mobile app on Android & iOS!
Report fuel prices, rant & rave about local stations and save money on petrol, diesel and premium fuels.
By providing your phone number, you agree to receive a one-time automated text message with a link to get the app. Standard messaging rates may apply.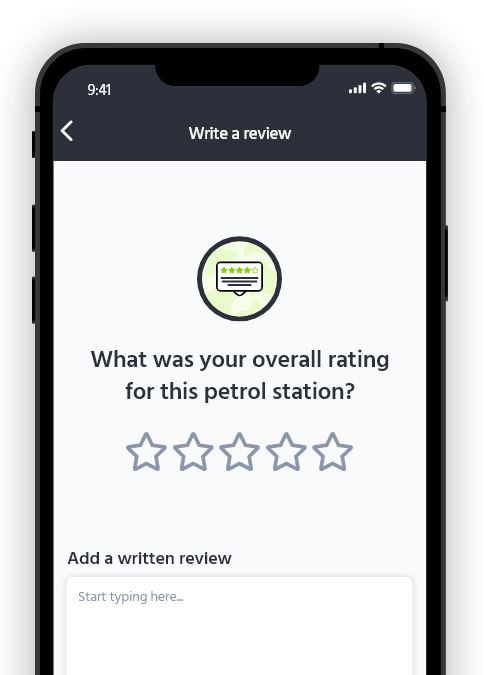 © Copyright 2020 PetrolPrices.com Ltd., Manor Coach House, Church Hill, Aldershot, Hampshire GU12 4RQ