The AA expects UK roads to be much quieter this Christmas as far less people intend to visit their families and stay isolated at home.
This is despite the five days of freedom to allow families to get together to celebrate, a poll from the motoring group claims, which measures traffic levels and predicts journey volumes.
They estimate just 24 per cent of drivers are planning a trip in their car between 18 December and 4 January, which equates to 7.9 million drivers.
But last year, around 17million people hit the road over the same period, or more than double that figure.
The survey was conducted by the AA and was completed by 16,486 licence holders in November 2020.
Nearly half of all drivers said they are not planning a car journey over the festive season at all, including New Year's Eve.
However, 29 per cent said they were undecided and may head out onto the roads for the festive days of freedom from tiered restrictions, operating from 23 to 27 December.
Others said they will wait to see how any changes to tiers will be reviewed on 16 December and the impact on them and their proposed bubbles before making a final decision about travelling to spend the festive season with friends and family.
For the 24 per cent of drivers who said they are planning a journey by car over the five-day restriction break for Christmas, almost half will be travelling on Christmas Eve, the busiest day on the roads this month.
Car journeys estimated to take place during five-day Covid tier restriction break
23 December: 3.5 million
24 December: 3.8 million
25 December: 3.2 million
26 December: 3.1 million
27 December: 2.6 million
Source: AA poll of 16,486 drivers
Based on the poll's findings, some 3.8 million journeys are expected to be made on 24 December, but this is still more than 50% down on normal years.
Across the five-day Christmas exemption from the tiered system, a total of 16.1 million journeys will be made by those who are planning to drive for return or multiple trips.
The AA has predicted that Saturday 19 December will be the busiest day for shopping traffic, with a fifth of drivers estimated to hit the high street to get their final items for Christmas dinner and gifts for loved ones.
However, the motoring group's traffic division say congestion could level out for those in lower-tier areas, or if more people take the chance to pick up last-minute gifts when restrictions lift on 23 December.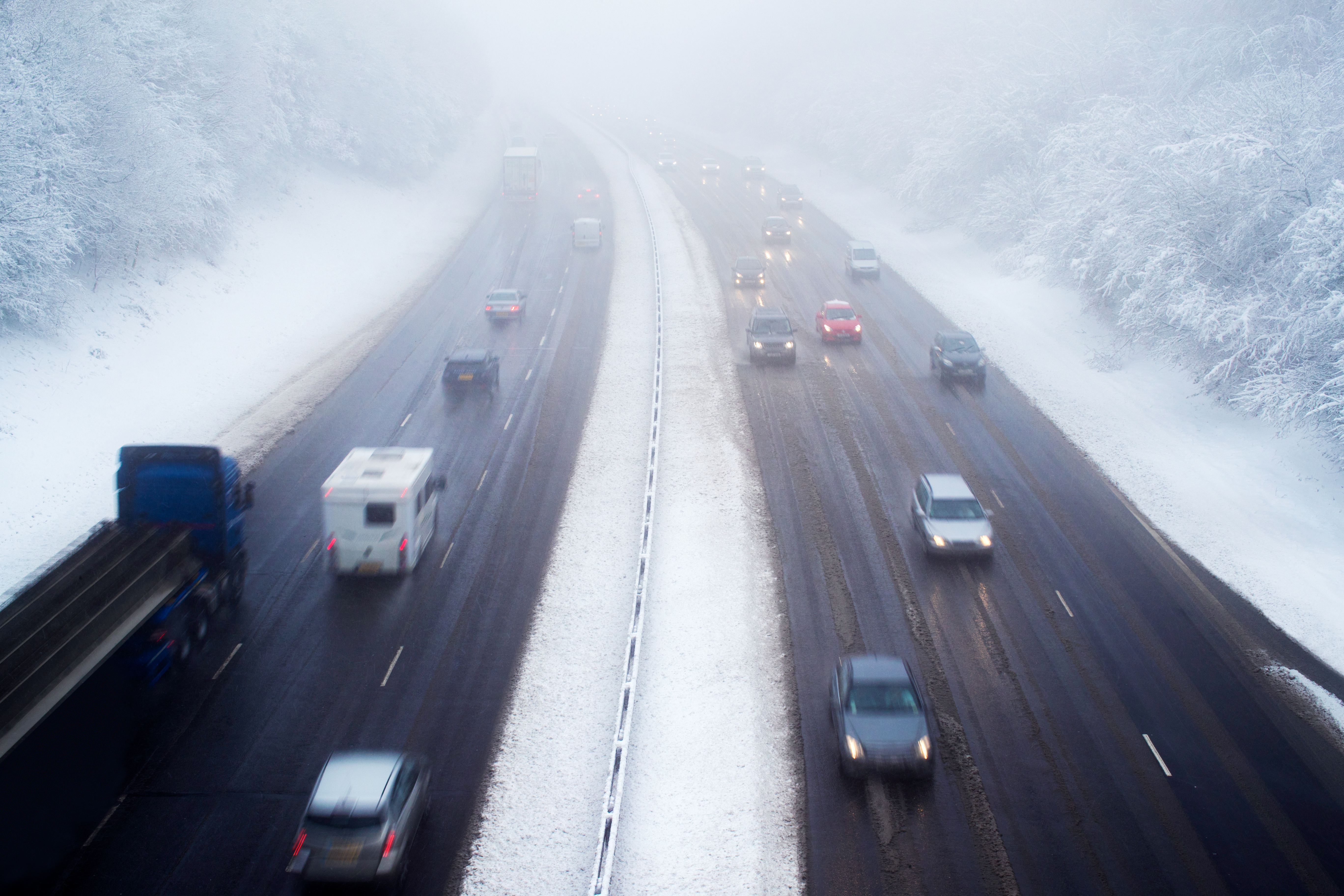 [Image: Source Shutterstock, December 2020]
Ensure vehicle is safe for the winter
The AA has also warned drivers to take extra care to check their vehicles are in working order, given that many would have used their cars far less than usual this year due to the pandemic and many working from home.
Vehicles have been left parked for much longer and there may be some problems that are not apparent until you are on your way, so making sure you run some checks in advance is crucial.
Ben Sheridan, AA Patrol of the Year, suggested: 'A few basic checks can help avoid a Christmas breakdown; this includes ensuring you have enough fuel, and all the lights are working, checking the engine oil level and topping up the windscreen washer fluid and anti-freeze.
'Crucially, check the tyre condition, pressures and tread depth for winter driving.
'Before starting the car, make sure there's nothing nesting under the bonnet which might have caused damage to pipes or hoses.
'If your car has been standing unused for a long time, it's a good idea to arrange a full service once you're ready to use it again.'
Police have also advised that they will be on the lookout as ever for those who will try and take advantage of less busy roads with speeding, in addition to the festive drink drivers that often create problems during this period.
 Are you planning to drive to see family for Christmas and are you prepared for snow? Is the UK good at winter driving preparation?
 Let us know in the comments below.