For many years, white has been the most popular colour choice for cars but a new study of sales, over the last year, shows a change – favouring black, over white. For the first time in four years, white has been knocked off the top of the list and replaced with its opposite, but is there a reason behind the switch?
In the figures
According to the statistics, there were 515,970 new black cars registered last year followed by 500,714 grey cars and 482,099 white cars. The figures come from the Society of Motor Manufacturers and Traders who released a table of the ten most popular car colours this week.
1. Black
2. Grey
3. White
4. Blue
5. Silver
6. Red
7. Green
8. Orange
9. Bronze
10. Yellow
According to colour psychologists, one of the most captivating trends is the rise of the colour grey. With all the uncertainty and insecurity, we are facing; such as Brexit and last year's US Elections, grey is an unconscious move towards something safe.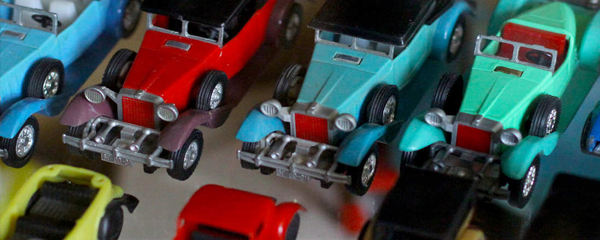 © Copyright tOrange and licensed for reuse under this Creative Commons Licence.
Changing trends
In fact, some areas of the country see grey being the most popular colour.  In the East Midlands, grey is the most popular and a primary colour has not made the top three in seven years.  Monochrome cars (black, grey and white) now account for 60% of all vehicles sold and silver covers a further 10%.
White remains top of the list for many areas of the country including northern England, Scotland, Wales and Northern Ireland. However, densely populated areas such as the south of England are showing a preference to black, this being shown in the overall figures.
But for colour fans, there are plenty to choose from. Green, yellow and orange now have a market share of 2.3%, and bronze has re-entered the roster replacing dull brown.  The fastest increasing colour is gold which has increased by 19.1% in the last twelve months – although there are still only 1 in 500 cars requested in this shade.
There are other more practical reasons as to why black is a favoured colour for new cars.  For example, company fleets tend to lean towards black, with cab companies topping the list.  With sales to private customers dipping by nearly 7% in 2017, there's a significant influence from the commercial buyer in these figures.
Most popular car
While the number of new vehicles is dropping compared to previous years, the models that are most popular remain consistent. The Ford Fiesta still tops the list for the 9th successive year with over 94,500 new registrations. New models launched in the year also offer an excellent choice for drivers.
Second place went to the VW Golf with over 74,600 registrations, a rise from 4th place in 2016. This choice shows that concerns over the diesel emissions scandal haven't impacted people's decision to buy a VW car.
The Ford Focus is in third place, retaining its position from the previous year with nearly 70,000 new models sold in 2017. Despite a higher than average price for the vehicle, compared to similar models from other manufacturers, it remains in a strong position.
The fourth was the Nissan Qashqai, a rise of one place from the previous year.  The UK built car had just over 64,000 new vehicles registered last year.  It moved ahead of the Vauxhall Corsa which fell from 2nd to 5th place in 2017, a drop of some 25,000 sales on the previous year.
Cost of colour
Interestingly, of the three most popular models, the Ford Fiesta and Focus were sold mostly in blue over any other colour. While the VW Golf was most popular in grey.  Costs for different types of paint also vary, with Indium Grey Metallic on the Golf costing an extra £575 while Blue Wave on the Fiesta cost an extra £745.  So, there may be an additional charge for the colour you want, and this might factor into why people are opting for free primary shades.
Would you pay extra to have a certain colour of car? Is colour an important criteria when choosing a car? Let us know your thoughts in the comments below.