If you have bought a second-hand car it may be worth checking if you could be one of potentially hundreds of thousands of British motorists who have been mis-sold their car as having "one owner" when it has actually been used as a rental or company car.
This recently discovered mis-selling scandal has brought to light that some car manufacturers and dealers have been selling cars under false pretences by stating that they have only been owned by one person when they have in fact been driven by many individuals. This is an issue as it can mean that the vehicle has sustained more wear and tear that it would have otherwise.
Whats the issue?
Those who have been sold a second-hand car with this information being withheld from them could be eligible for compensation of between 25 and 100% of the price that they paid for the car as this practice may violate Consumer Protection for Unfair Trading Regulations 2008.
It is estimated that 1 million former rental or company cars are sold in the UK each year, which is not a problem if the buyer is told that this is the case and the car has been well looked after and maintained during its time as a fleet vehicle, but this is not always the case.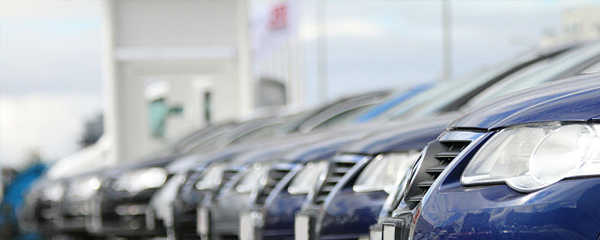 © Copyright Helgi Halldórsson and licensed for reuse under this Creative Commons Licence.
Dealer transparency
Since this mis-selling tactic has been discovered, the Advertising Standards Authority have said that they will warn car manufacturers and dealers that they must be transparent about a car's history during the sales process as they should not be withholding information which is deemed as being vital for buyers.
They have also published an online advice guide for those who sell ex-fleet vehicles which states that they must tell interested buyers what the car has been used for in the past. This is important as what the car has been used for could influence the individual's decision to purchase it as they would probably feel differently about a car which had only been driven by one careful owner than they would about one which had been used as a rental or company car.
"Interim measures in place"
Fiat Chrysler were caught out for this by the ASA in October when they advertised two Alfa Romeos online but failed to mention that one has been a company car and one had been used for training purposes. Since then they have stated that they have put interim measures in place to prevent anything like this from happening again.
Mr Damon Parker, the Head of Litigation at law firm Harcus Sinclair has said that around 200 people have reported that a car has been mis-sold using this tactic in the past week, and although they could be entitled to between 25 and 100% of the price they paid for the car it is likely to be at the lower end of this estimation. He also stated that these incidences will be looked at on a case-by-case basis rather than through an industry wide lawsuit.
What can you do?
If you are buying a second-hand car there are a number of things that you can do to ensure that you have all of the details you need about it before you commit to making a purchase. For example, always check the log book, use the DVLA's vehicle information checker, and verify the car's MOT history so that you are confident that everything is in order before you part with your money.
Should the car that you are looking at have been used as a rental or company car before this doesn't mean that it should be avoided, in fact they can be a great choice depending on what you are looking for. It is just important that you are aware of how much it may have been used and by how many people just in case this has had a negative impact on the vehicle.
Have you ever had doubts about your cars history? Do you see any issue in not knowing where and how your new car has been used before? Let us know in the comments below.