The car finance market is one of the fastest growing industries in the UK. Its current value is estimated to be around £40 billion. Some 86% of new vehicles are purchased through personal contract purchase (PCP).
Now, the Financial Conduct Authority (FCA) has announced it will begin investigations into what it classifies as "irresponsible" lenders. This will include assessing who buys car finance, how cars are sold and whether or not sales staff are carrying out enough checks to make sure that borrowers can afford the repayments. Lenders found by the FCA to have mis-sold policies could find themselves in hot water – the FCA could potentially force them to pay out millions of pounds in compensation to consumers.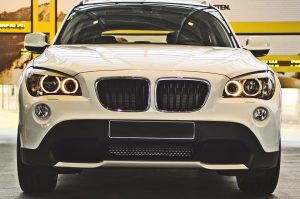 Impact on car finance
The effect of the FCA crackdown in the short-term could be that drivers will find it more difficult to secure car finance, as dealerships are forced into performing more thorough credit checks before allowing customers to purchase vehicles. Of more concern is the worry that the current boom in car finance could be causing a financial bubble, in much the same way that we saw a few years ago with mortgages. With the mortgage crisis, too many people found themselves on payment plans that they were subsequently unable to repay, causing a financial crash. The fact that so many drivers are now stuck on contracts with repayment arrangements that they may not fully understand (after staff encouraged them to take out plans on the spot) could mean that we will see history repeat itself.
Our advice
We recommend steering clear of the car finance market altogether. One reason for this is that car finance can add thousands of pounds to the value of the vehicle you are purchasing. There are also other factors to consider, such a depreciation – you may find that the vehicle you've toiled so hard to pay off is worth a fraction of your initial outlay, once the three-year payment period is over.
If you do intend to dip into the car finance market, we strongly recommend you go to more than one dealership and get quotes from each. In addition, don't fall into the trap of buying on the spot – make sure you take the time to thoroughly read through all the paperwork associated with the purchase. Using a service like Carwow is also a sensible move. You input the details of the vehicle you want to purchase and it provides quotes from various dealerships, enabling you to find the cheapest offer. PetrolPrices.com has a fuelback offer in place with Carwow here, where you can earn £50 of fuel when you buy a car with them.
Before you do go ahead and make a purchase, we also recommend visiting a bank to find out how much a loan would cost to buy the car outright. Compare that figure against the prices you have been quoted at the dealerships before you commit to taking out a contract. You will often find that a bank's repayment plan will be far more cost-effective than that of a dealership. In addition, the bank will thoroughly vet you as an applicant, to make sure that you can afford the repayments before it gives you the loan. It is also worth remembering that by financing a new vehicle in this way, you will actually own the car and won't be penalised for any dents or scratches it may pick up.
Is your vehicle on a PCP plan? If so, we would love to hear about your experience in the comments section below. If you haven't taken out a PCP plan, would you be more wary of purchasing a vehicle through one now, given the FCA's concerns? Let us know in the comments.
Image credit – Pixabay