The average cost of car insurance cover has remained at a four-year low as a direct result of the coronavirus pandemic, This is Money suggests.
Reduced traffic on the roads and decreased settled car insurance claims over the last year have kept the average cost of private comprehensive motor insurance at around £465, a welcome result for motorists.
ABI's manager of general insurance, Laura Hughes, reiterated the impact of the pandemic on car insurance prices:
'The pandemic has forced many motorists to change their driving habits.
'Predictably, lockdowns have led to far fewer vehicles on the roads, reflected in the fall in the number of motor claims.'
She also went on to praise insurance companies for offering additional insurance options to support their customers as the pandemic took its toll on finances:
'During the pandemic, insurers have given additional support to their customers, including options for reduced mileage and help for those struggling to pay their premiums by instalments.
'It is good to see that throughout an uncertain year, motorists continued to get the best deals from a competitive motor insurance market.'
These comments come after it was announced that the current pledge not to increase insurance costs for drivers who are having to use their vehicles to drive to and from their workplace because of Covid-19 has been extended until 30 April.
This is also the case for drivers using their vehicles for voluntary services to deliver medicine or groceries to others impacted by the pandemic – their cover will not be affected. This has also been extended to 30 April.
Some insurance companies in particular, like Admiral, have gone above and beyond to cater to their customers changing needs during the pandemic, adapting their insurance costs to match reduced car and van use during the lockdowns.
While low insurance cover costs have been a lifeline for many over the last year, Laura Hughes has also admitted that, as we emerge from the pandemic, there may be other costs that motorists have to contend with:
'As we edge back to some form of normality, cost pressures remain, such as increasing vehicle repair costs, reflecting ever more complex vehicle technology.'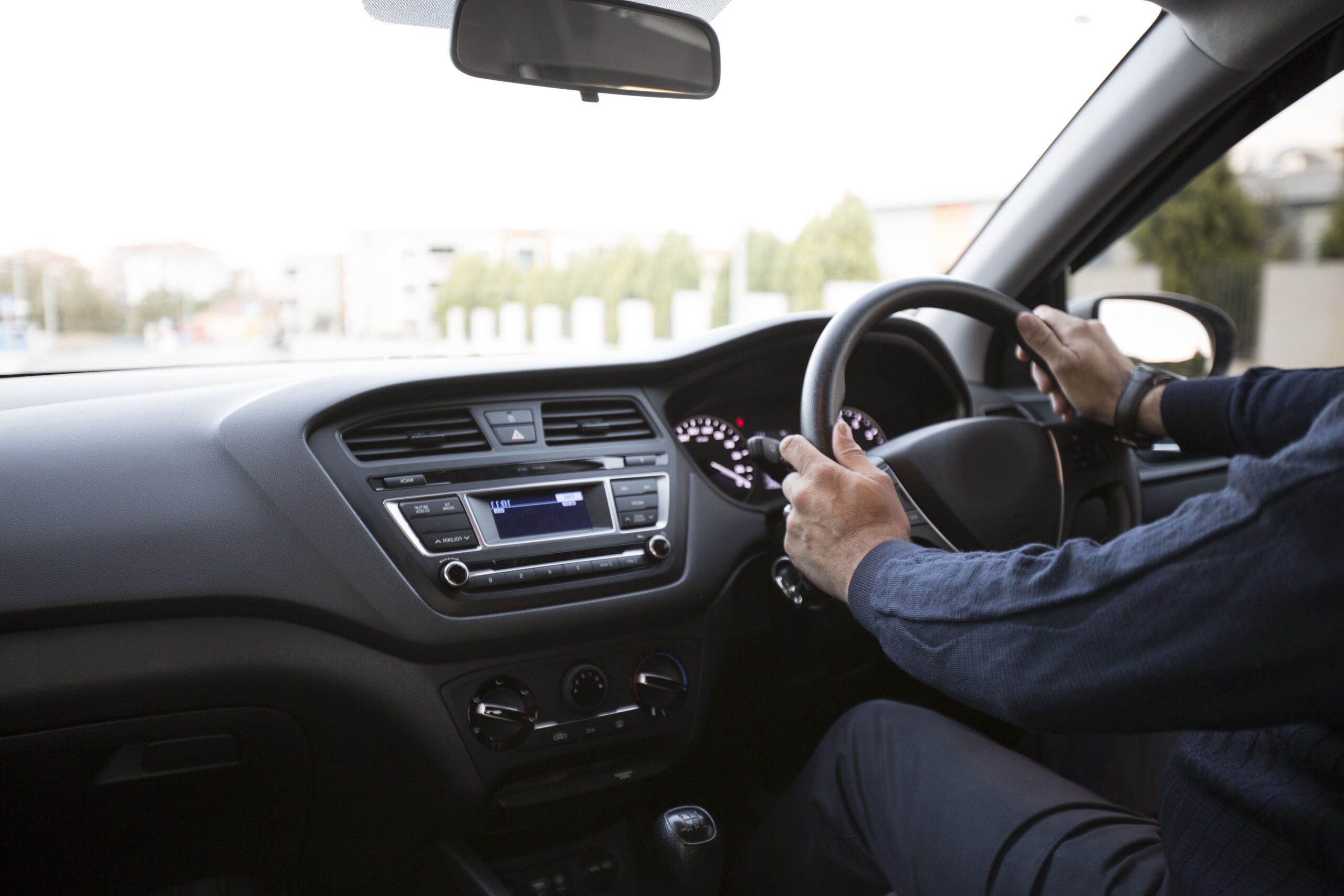 [Image Source: Shutterstock, March 2021]
Decreased settled car insurance claims to thank for low cover costs

 
In 2020, the number of settled insurance claims was reduced by 19% compared to 2019, only reaching around 2.1 million. The total number of payouts was also significantly reduced by 6%, averaging at approximately £8.3 billion.
These numbers are directly linked to decreased traffic volume, supported by numbers extracted by the AA and reported by Money Supermarket:
'The volume of traffic on the roads at the start of lockdown (23 March) was just 35% of pre-coronavirus levels.'
This number still only rose to around 75% in June, despite many restrictions being lifted, allowing motorists to travel again in a way that more resembled normality.
Money Supermarket also suggested that: 'The sudden dearth of cars on the nation's roads resulted in fewer accidents and fewer claims, putting downward pressure on the cost of car insurance premiums. This far outweighed the impact of any other potential factor on the cost of car premiums.'
However, the low costs could soon be set to change as motoring groups raise concerns about increased prices after the pandemic comes to an end. Compare the Market reports that 17% of UK motorists are expecting to use their cars more after the pandemic than they did prior to the pandemic, which will lead to increased levels of traffic and thus a rise in premiums.
Head of motor insurance at Compare the Market said: 'Motor premiums, which have fallen recently could be about to jump once more. More drivers will need to adapt their policies to include cover for commuting, and insurers may increase their prices in anticipation of more cars and more crashes on the road.'
He concluded by urging drivers to shop around for the best insurance cover costs as the pandemic draws to a close:
'At a time when money is already tight, it's important that motorists look to save money where they can and shopping around for the most competitive policy remains the best way to do so.'
Have you been positively impacted by the low car insurance cover costs over the last year? Are you anticipating a rise in cover costs once the pandemic comes to an end?
Let us know in the comments.