Spring is here and the days are finally getting longer. Here at PetrolPrices.com we're finding that our diaries are looking busier too, with far more upcoming reasons to take to the roads for long journeys.
One problem with taking lots of road-trips is that they can result in cars becoming very messy and cluttered. Even short journeys can tend to produce a build-up of food containers, magazines and discarded children's' toys. Meanwhile, those longer trips sometimes involve using up every inch of boot space to squeeze everything in.
That's why we've done some digging around for products that help organise or expand the storage space available in your car. These products can all reduce clutter and make journeys that little bit less stressful.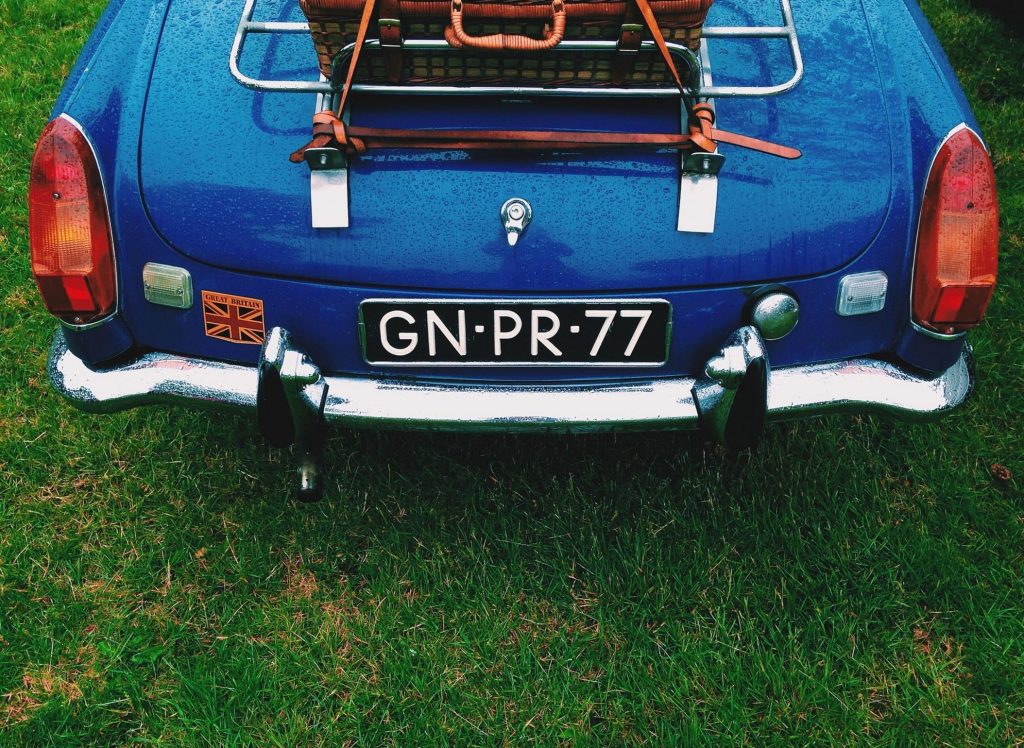 1. One for extra storage
If setting off on a long journey with the family involves playing a game of boot-based Jenga to fit everything in, you always have the option of adding more storage in the form of a roof box.
Thule's products are not the cheapest on the market, but they are the most consistently well-reviewed. This small roof box fits onto most roof bars and has a capacity of 320 litres. The maximum weight is 50kg, which is the equivalent of two heavy suitcases.
You load and unload this box from the rear, so it's easy to work with, and it's also easy to mount and unmount, so you have the option of using it as a permanent or temporary fixture.
Positives:
Simple to install and load up.
Durable.
Will not fade, thanks to UV protection.
Negatives:
Relatively pricey – but you get what you pay for.
2. One to sort the boot out
Car boots are not easy to keep tidy, being one big undivided space. This is where boot organisers fit in, allowing you to have separate sections for shopping bags, cleaning products, emergency supplies, and anything else you need to keep handy.
This particular organiser has a plethora of different compartments and straps to help you organise the items in the boot. It's also foldable and removable – so it's easy to take it in the supermarket and use it to organise the shopping, and equally simple to remove completely if you need the space for big suitcases or parcels.
Positives:
Great value.
Several flexible storage compartments.
Folds flat.
Great reviews.
Negatives:
3. One for cyclists
If your car is a reasonable size, it's generally possible to fit a bike inside for transportation, sometimes subject to removing a wheel and finding the right angles! However, it's usually a fairly painful endeavour and one likely to leave mud and mess all over the car's interior.
A bike carrier is the answer, and this Thule model strikes just the right balance between build quality and value.
The rear mounted carrier hold up to two bikes and fits on most vehicles. Only a mounted spare wheel is likely to prevent successful installation.
This carrier is well reviewed and has a range of accessories available too.
Positives:
Five-year guarantee.
Compatible with most cars.
Negatives:
30kg weight limit may be low for some.
4. An innovative idea
We're really rather taken with these "catcher caddies" than fall firmly into the "why didn't I think of that?" category.
The idea is that they fit into the wasted space between the front seats and the centre console of the car. This produces an organised storage area from a space that motorists usually either try to wedge items into or drop items down accidentally!
These caddies come in a twin pack and are particularly well-suited to vehicles where storage options around the front seats are lacking.
Positives:
A great value accessory.
Seriously practical.
Sturdy PU leather.
Negatives:
May not fit every car – check before buying!
5. One for the parents and grandparents
Parents and grandparents all know that journeys with children can produce a huge amount of clutter. Books, bottles, toys, snacks and iPads often end up strewn over the back seat within minutes.
A seat back organiser is the solution to this problem, and this particular one boasts some great reviews. There are plenty of compartments, including mesh and zipped options, and the all-important see-thorough PVC section for a tablet device.
Most crucially of all? It easily wipes clean.
Positives:
Great pricing.
Loads of extra storage space.
Negatives:
Not ideal for curvy sports seats.