Data from the Society of Motor Manufacturers and Traders has shown that, for the first time since 2011, new car sales are down with a 5.7% drop compared to 2016 and the Government's negativity about diesel cars is being blamed for this.
The stats to prove it
This blame is backed up by statistics which show that diesel sales were down by 17% in 2017 and it is thought that this is due to consumers being put off by new taxes which have been brought in for this particular type of vehicle.
Sales of unleaded vehicles were up by 2.8% and electric and hybrid cars gained a market share of around 4.7% which shows that people are moving away from purchasing those which run on diesel.
2.54 million new cars were bought in 2017 compared to 2.69 million which were purchased in 2016 with April seeing the worst monthly year on year drop at 19.8% and December completing the year with the second highest decline at 13.9%.
December also saw the biggest fall in new diesel registrations as these were down by 31.1%, which equates to around 220,000 vehicles, and these sales were also down by approximately 30% in October and November.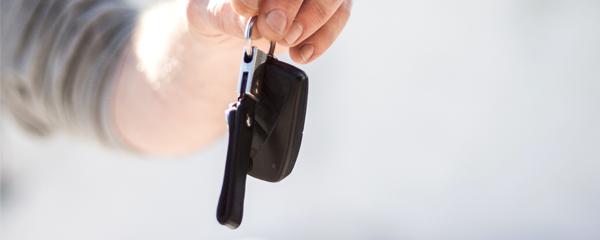 What effect is it having?
This drop in diesel sales isn't only bad for car manufacturers, but it is also having a negative effect on the environment. In fact, we have seen the first rise in emission levels since records began around 20 years ago which is devastating news for those who have been working so hard to reduce these over the years.
It is no secret that consumer confidence has fallen when it comes to diesel vehicles, especially when the Government keep introducing new money making taxes which penalise those who drive them, including changes to vehicle excise duty, London's toxicity tax, and a threat to ban diesels from 'clean air zones' across the UK.
Philip Hammond's November Budget also dealt a blow to those considering a diesel car as he announced that anyone who bought one after April 2018 would face a higher tax band which could result in a £500 increase, suggesting that sales of diesel cars will surely continue to fall.
Despite manufacturers best efforts
Despite car manufacturer's attempts to tempt people to purchase new cars through scrappage schemes, most of which are available until the end of March 2018, this did not do enough to boost sales with many people preferring to hang onto their old car than to risk paying increased taxes on a newer, more eco-friendly model.
SMMT chief executive Mike Hawes has said that this will not only increase running costs for motorists but will also prevent the country from meeting its environmental goals due to the emissions being produced. He also said that he believes that people should be able to choose the car which suits their lifestyle, whether this be a petrol, diesel, hybrid or electric model.
Who suffered the worst?
There are some car manufacturers which have been hit harder than others due to these reduced vehicle sales. Vauxhall saw a 22.2% decline with 55,818 fewer cars being sold in 2017 compared to 2016, however they are the second most bought car brand with total sales of 250,955. Fiat suffered 16,000 fewer sales which equates to 27%, but Volkswagen saw their sales increase from 207,028 to 208,462 despite being at the centre of 2015's emissions cheat scandal, and is the 3rd most popular car brand in the UK.
As in previous years, Ford have come out on top as being the number one car brand in the UK and selling the first and third most bought cars in 2017: the Fiesta which was sold to 94,533 buyers and the Focus which saw sales of 69,903. The 2nd bestselling car was the Volkswagen Gold with sales of 74,605 for the year.
With so much negativity surrounding diesel cars it is unsurprising that consumer are both cautious and confused, so it may be time for the Government to start making their messaging a little clearer so people can be confident when choosing the car that best suits them.
Did you buy a new car in 2017? Are you being put off buying a diesel car with recent events? Let us know your thoughts in the comments below.