Car vandalism has seen a worrying rise in recent years. According to police data, the number of reported cases has risen by 10% in the past three years, while some parts of the country have seen an increase of as much as 37% over the same period.
Rising problem
Over 210,000 vehicles suffered some kind criminal damage in 2016, including smashed windows, broken windscreens and slashed tyres. That's a huge increase on the figure from 2013, which stood at 191,000 according to data from RAC Insurance.
The real statistics may even be a lot higher, as many motorists don't report such incidents for fear that their insurance premiums will increase. They simply pay to rectify the damage themselves rather than face the anticipated expense and the time and inconvenience involved in getting the car repaired via their insurance company. The knowledge that they must report any claim for another three to five years after the incident simply serves to add insult to injury.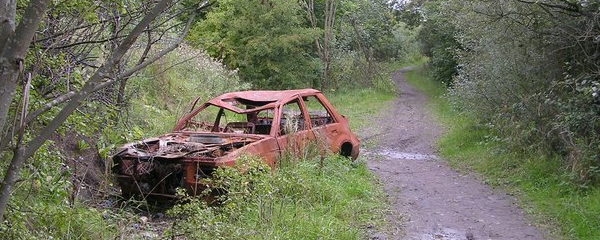 (Credit – Chris Upson)
Which areas are worst affected?
RAC Insurance Director Mark Godfrey has called vandalism one of the most 'frustrating crimes' because the disruption and distress it causes is the result of selfish, intentional criminal damage. The picture of such damage around the UK is not an even one.
According to figures collected from 24 of the UK's 37 police forces, Greater Manchester Police saw the most significant increase in car vandalism cases between 2013 and 2016. The number of cases in their patch increased by 37% over the period. In joint second place were Hertfordshire Constabulary and the West Yorkshire Police, both of which saw a 25% increase in the number of vehicle vandalism cases.
The top ten increases recorded by the forces that provided data were:
Greater Manchester – 37%
Hertfordshire – 25%
West Yorkshire – 25%
Northumbria – 22%
Cambridgeshire – 19%
South Yorkshire – 19%
Dyfed-Powys – 15%
Bedfordshire – 13%
Staffordshire – 12%
Kent – 11%
Durham – 11%
Regarding the total number of cases reported, it's no surprise that London's Metropolitan Police saw the most significant number of cases – 26,064 in total in 2016.
Another issue with car vandalism is that the number of people caught and prosecuted is relatively small. If someone causes less than £5,000 worth of damage, then they can face a fine of up to £2,500 or up to three months in prison. If the damage costs more than £5,000, then the fine rises to £5,000, and the prison term to up to six months.
Protecting your vehicle
One of the problems with vandalism is that it is much harder to combat than other car-related crimes.  A good car alarm can dramatically reduce the risk of a car being stolen, but does little to deter vandals. However, there are steps that you can take to protect your vehicle.
If you have a garage or carport, then it's always a good idea to use it for your car overnight. Making a car harder to reach is a great deterrent, as many vandals are just looking for a quick, easy target.
Some people think that keeping your vehicle out of the light can be a good idea, but the opposite is true when it comes to fighting vandalism. By parking your car beneath a bright street light or external house light, you can reduce the risk of it being vandalised as the vandal has a higher chance of being seen.
While standard car alarms are designed to stop someone stealing the car, you can get enhanced alarms that are motion activated. This means that if something moves the vehicle more than the wind could do, the alarm will sound.  While alarms may seem not much of a deterrent, it is surprising how many vandals will move away quickly when a loud sound calls attention to their actions.
You may even want to add CCTV cameras on the outside of your house to cover where you park your car. Their presence can act as a deterrent to the casual vandal. Additionally, if something does happen to the car, you have footage to take to the police to help catch and prosecute those responsible.
Have you noticed a rise in car crime such as vandalism in your local area in recent years? What measures are you taking to protect your vehicle? Leave a comment below to share your experiences.