According to the latest Autumn Budget predictions, Chancellor Philip Hammond looks set to further demonise diesel drivers, with new measures to tax vehicles more heavily. The move will be presented in the 22 November Budget announcement. It is being presented as a means of improving air quality, but it seems to be yet another step towards making diesel vehicles untenable for drivers.
New tax
The Chancellor is expected to penalise drivers of diesel vehicles in order to boost initiatives created by Environment Secretary Michael Gove, which were announced in July. The measures are aimed at improving air quality in towns and cities around the country. The punishing new tax is believed to either take the form of a raise in VAT on diesel fuel or a new taxation on diesel vehicles.
The Treasury has already released a statement confirming that the clean air strategy would involve a tax that would treat 'new diesel cars differently.' It is yet another penalty being put on diesel drivers in this period of anti-diesel rhetoric, just like the 'Dieselgate' scandal that broke back in 2015.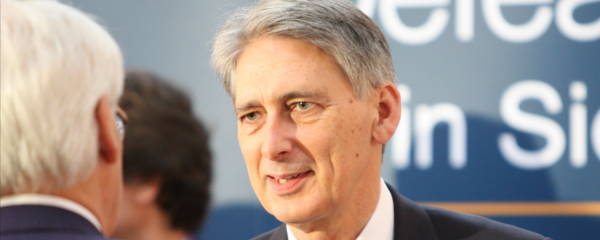 (Credit – DFID)
Falling sales
The sale of new diesel vehicles is already in free fall. Car sales in the UK contracted by 12.2% in October compared to same period in 2016. Diesels have seen a 29.9% decline over the same period.
According to the AA, some 41% of members have diesel vehicles. However, when drivers are asked what their next vehicle will be, the figure drops to just 16%. People are being forced away from diesel as it continues to be demonised in relation to the UK's air pollution problems.
Meanwhile, the government continues to encourage the use of electric and hybrid vehicles. This segment of the care industry enjoyed sales growth of 36.9% in the 12 months to October 2017. It now represents 5.2% of the total market.
Pressure on diesel drivers
Rumours also abound that the Chancellor may not only increase the tax on diesel cars, but decrease it on petrol cars, which are viewed as less polluting than their diesel counterparts. Such a move would no doubt been seen as yet another kick in the teeth for diesel drivers.
When people are asked, there's little doubt that most are against the proposed tax increase for diesel vehicles. In a Facebook poll, PetrolPrices asked: Do you think it's a good idea to tax diesel drivers more to help reduce pollution and invest in low emissions transportation schemes?
Of those who answered, a resounding 81% said "no." Just 19% of respondents believed that diesel drivers should face more taxation to help deal with the higher emissions from these vehicles.
Unfair measures
The RAC also believes that the proposed measures aren't the right way to deal with the problem. Chief Engineer David Bizley said that the foundation is concerned particularly about business drivers and those who drive long distances. They often stick with older diesel vehicles because they offer better fuel economy. Increasing tax in a 'knee-jerk' reaction could mean owners continue to stick with older, more polluting vehicles because they can't afford to swap to newer models.
He further added that the irony in all of this is that the new generation of diesel vehicles have had so many improvements from car manufacturers that they are likely to be no more polluting than their petrol counterparts. So, within 12 months, the measures will already be outdated. No doubt the new tax will still remain in force, though.
Rising fuel prices
The measures could come alongside a period of rising fuel prices that make it even harder for drivers to afford to run their vehicles. Experts predict that the price of Brent Crude oil could rise again in November. It's already up £13 a barrel since the middle of the year. Currently, it's trading at $63 dollars a barrel, the highest price since June 2015.
This could mean an increase of around 3p per litre for petrol drivers and around 1p per litre for diesel drivers. If the Chancellor adds additional tax onto the cost of diesel fuel, this could make travelling by car this Christmas a very costly experience.
Will the latest financial punishment lead you to ditch your diesel? Or is driving simply becoming more expensive across the board, no matter which vehicle type you opt for? Leave a comment to air your opinions.