As the 2025 ban on new petrol and diesel cars looms closer, more and more flaws within the plan are beginning to surface.
This week, concerns have been raised about the prices motorists will have to enter certain areas in eco-friendly cities, like London and Birmingham, that have designated clean air zones.
As the name suggests, clean air zones are being implemented to improve local air quality and support the government's plan to 'go green'. As it stands, if your vehicle exceeds emission standards, you will have to pay a charge to drive in a clean air zone.
With only 9% of motorists planning on buying an electric vehicle as their next vehicle, these charges will impact over half a million drivers in these areas. And the charges are anything but cheap.
To drive in a clean air zone in Birmingham, motorists will have to pay £8 each time they wish to travel through the area from June of this year. In London, where clean air zone charges are already in place, the price will be upped to £12.50 from October this year.
An online introduction to clean air zones from Birmingham City Council explains the main reason behind their decision to introduce these zones and their charges: 'Our population is growing, new buildings are growing up…and we have the Commonwealth games to look forward to in 2022. All these things are great for the city and region. We want everyone to enjoy them, now and in the future. Improving air quality will mean more people, especially children, live healthier lives.'
'We need cleaner air as soon as possible and have already started to make positive changes.'
They also explain the concept of a clean air zone in the hopes of aiding the understanding of the reasoning behind their implementation: 'A clean air zone is an area where targeted action is taken to improve air quality, in particular by discouraging the most polluting vehicles from entering the zone.'
They conclude by reassuring motorists that 'no vehicle will be banned' from entering these zones, however 'those which do not have clean enough engines will have to pay a daily charge to travel within the area.'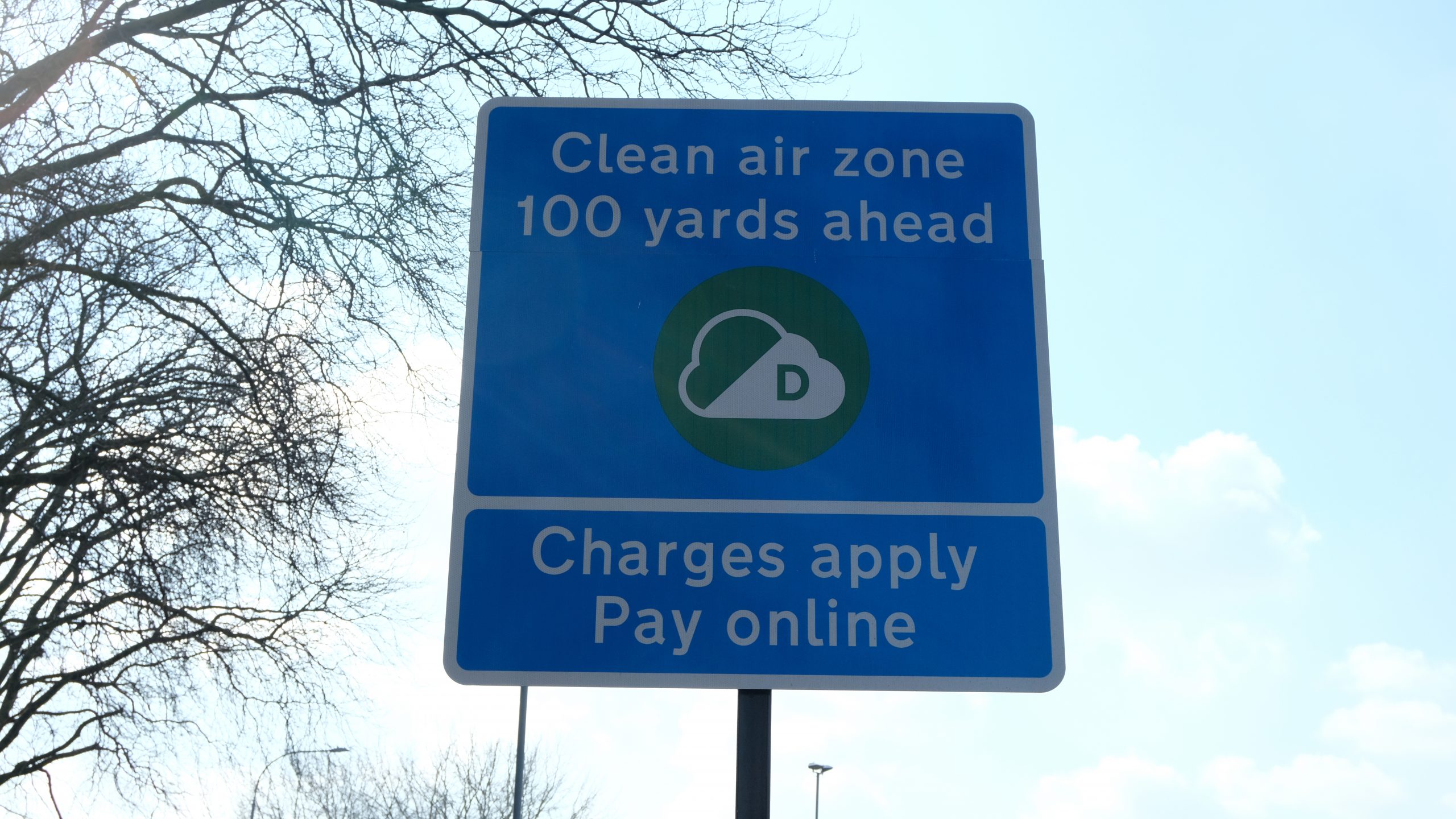 [Image Source: Shutterstock, Feb 2021]
The impact of clean air zone charges on motorists
While there is no dispute that clean air zones are necessary to protect our planet's future, it is the rate of the charge and the number of drivers who will be forced to pay it that has caused concern.
In London, up to 250,000 vehicles may be non-compliant with emissions regulations, and in Birmingham, a further 100,000 may face the same issue, AA conducted research suggests.
AA president, Edmund King, addressed the concerns that many motorists will not be able to afford the clean air zone charges by saying: 'Millions of drivers in London will find themselves on the wrong side of the road when the scheme is expanded.'
'There is a very real risk that many people who rely on their car for essential journeys will be priced off the road.'
He also added that the impact of the lockdown could cause further issue with clean air zones: 'With the whole country back in lockdown, this is likely to have an even bigger impact than previously thought as more people will be trying to avoid public transport by using private cars.'
It seems that other motorists share this concern and have found already found a loophole for potentially outsmarting the scheme to avoid charges.
After green number plates for electric vehicles went on sale late last year, it has since surfaced that some organisations have allowed motorists to purchase these without being required to show any form of documentation to confirm their eligibility.
Head of roads policy at the AA has dubbed the illegal scheme to be 'very worrying' and suggested that there may be a 'Wild West situation on our hands' if the scheme was allowed to continue.
A DVLA spokesperson reminded motorists: 'It is illegal for motorists to incorrectly display a number plate and those breaking the law could be fined up to £1000.'
While the loophole is in the process of being shut down and cannot be condoned, it does go to show the extent of the pressure and concern motorists are feeling about the upcoming clean air zone charges and the petrol and diesel ban of 2025.
Would you be happy to pay to enter a clean air zone or do you think clean air zone charges are too high?  Do you think the government's 'green' plan is unrealistic for the majority of motorists?
Tell us in the comments.