Two schools in London are taking the next step in tackling the growing air pollution crisis by fining parents £130 for driving their children to and from school. Experts believe that tackling the pollution issue at the source, by hitting parents in the wallet, will cut down on those who unnecessarily drive their kids to school. The measure should radically improve road pollution around schools where public transport is easily accessible.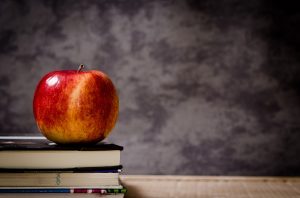 As part of an unprecedented initiative called "School Streets," Hackney Borough Council will ban parents from picking up and dropping off their children between 8.30-9.15 am and 3.15-4.00 pm.
The ban is set to begin in June and, while it only applies to two schools now, could be expanded across the borough (and the capital) if it proves a real success.
Whilst primarily focusing on reducing the amount of pollution that school children breathe in daily, it is hoped that the ban will also increase children's activity levels, by encouraging them to walk or cycle to school and to use public transport.
This follows last week's news that London will be introducing a "toxicity charge" from October, to help prevent the highest-polluting vehicles from using capital's roads.
The dangers of air pollution are becoming increasingly apparent, igniting a war on air pollution across the UK. While these measures attempt to encourage use of public transport, how realistic is that, when London Underground and train routes are already close to breaking point?
If this was rolled out across all major towns and cities in the UK, what impact would it have on pollution? Is the public transportation infrastructure ready to cope with a massive increase in the number of children using it to go to school? What about the public safety of children if this was made law?
Whilst this attempts to tackle a serious problem, do you think that it is a viable solution? Could it be improved? Please let us know your views in the comments below.
Image credit – Pixabay