Despite record numbers of plug-in cars registered over the last year, research shows that only 9,300 on-street electric car chargers are set to be installed between now and 2025.
The move towards electric vehicles is accelerating as the new petrol and diesel model ban looms closer. Still, research shows that many local councils are failing to put plans in place to accommodate this shift by installing on-street chargers; some areas have no plans whatsoever to install any in the next five years. This is despite the £10 million government funding made available to do so.
In 2020, 175,082 plug-in models were registered in the UK, but current plans for installing on-street chargers would mean that there would be only one new on-street charger installation per 19 electric and hybrid models.
Experts have warned that without action, this lack of intent from local councils could prove to be a 'huge bottle-neck' to plug-in vehicles in the coming years.
The switch to electric vehicles by 2030 has already been dubbed as too ambitious, and motorists up and down the country have raised concerns about its practicalities. It seems that this new information has severed to cast further doubt.
A Centrica study which polled 2,000 UK drivers revealed that 'half of the drivers who are not considering buying an electric vehicle blamed the lack of access to on-street or public charging points in their area.'
While motorists with access to a garage or driveway may not be impacted by lack of on-street chargers, it is motorists who rely on on-street parking who will be disadvantaged.
In fact, more than three-quarters of motorists in the same survey said that 'the investment into more on-street charging points in urban areas would encourage more drivers without a driveway to go electric' while a further three-quarters felt that the same could be said for rural areas.
Amanda Stretton, sustainable transport editor at Centrica, shares in the concern of motorists, saying: 'The latest figures released today demonstrate the need for all UK councils to play their part in helping to achieve the 2030 ban. With over half of drivers attributing lack of charges as the main reason preventing them from purchasing an EV, it's unfair that those without a driveway risk getting left behind.'
She also admitted that: 'charging infrastructure and energy systems will need to be upgraded to cope with the demand and support drivers.' Without these efforts, experts are concerned that this will serve as yet another barrier to the 2030 petrol and diesel ban's success.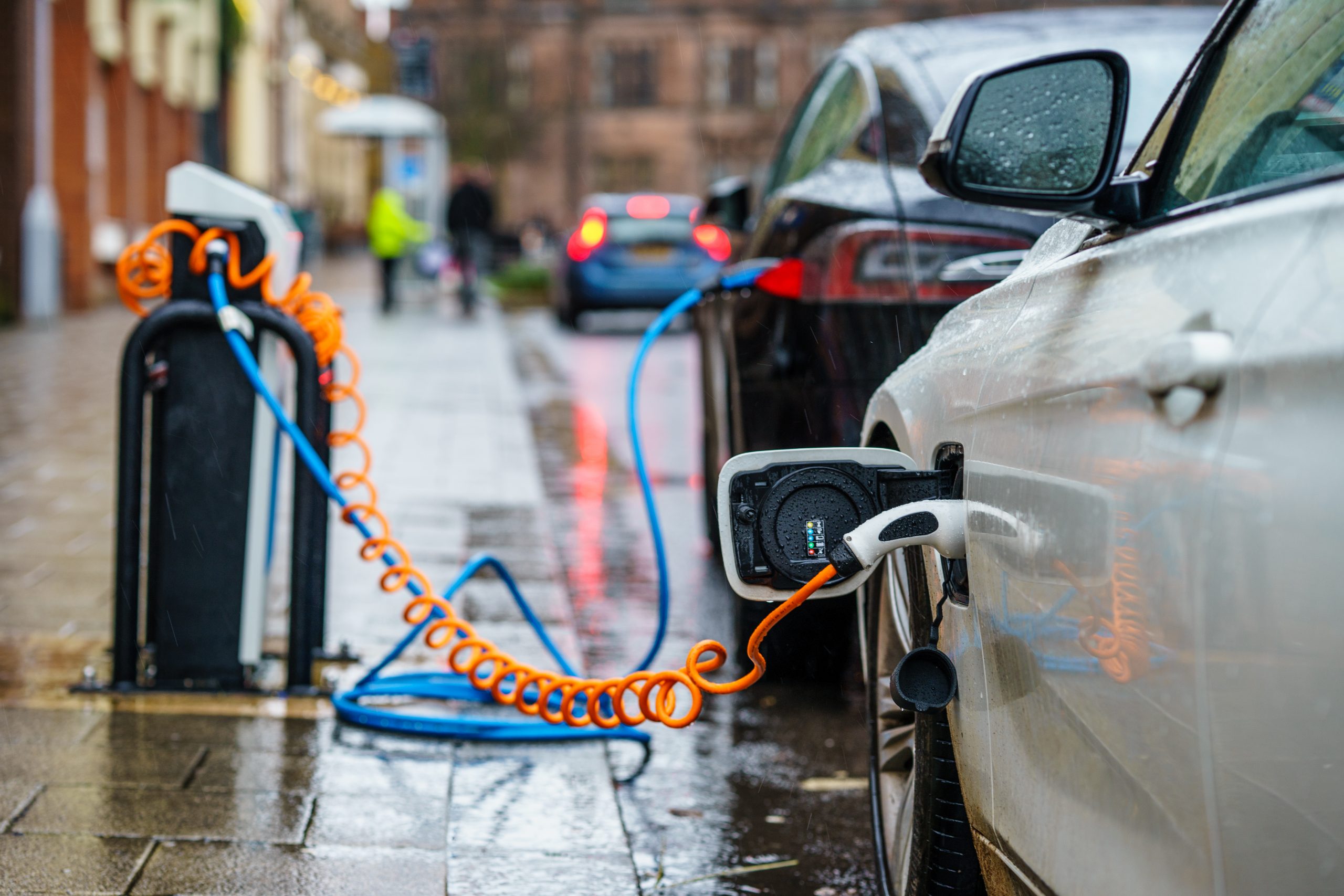 [Image Source: Shutterstock, Jan 2021]
Councils not entirely to blame
While councils who are slow to install on-street chargers make up part of the problem, experts also say that they are not entirely to blame: 'We cannot put the onus on councils alone to create the infrastructure to support electric vehicles, it has to be a team effort', says managing director of parking provider, RingGo, Peter O'Driscoll.
In another survey carried out by RingGo, Mr O'Driscoll confirmed that they had obtained similar results to Centrica: 'we found over 30% of those open to switching to an electric car still feel there needs to be greater availability of charging facilities to fully commit.'
He reinforced the need to educate motorists and councils alike on the benefits of electric vehicles in a plight to encourage them to take action: 'There needs to be an education about not only the capabilities of electric vehicles – the distance they can travel, how often they need to be charged and the cost-saving associated – but also the tools available to find charging points across the country.'
Centrica added that in their endeavour to boost installations, they 'are working with businesses to install smart charging systems which help automate charging at times which does not put pressure on the grid. This helps regulate demand and ensures customers get the best deal on electric prices.'
With 126 councils across the UK having no plans to install any on-street chargers before 2025, it seems that other organisations like Centrica and RingGo are being left to prepare the country for the big switch by themselves.
Unless something changes, experts warn, the 'serious lack of investment' in local infrastructure will 'ultimately strangle ministers' efforts to convince drivers to switch to electric cars ahead of the 2030 ban on new petrol and diesel vehicles.
Do you think councils are doing enough to provide on-street chargers? Have you been convinced to make the electric switch? 
Tell us in the comments.