According to the Insurance Fraud Bureau (IFB), 170,000 claims linked to potential 'crash for cash' scams were recorded last year.
'Crash for cash' scams are orchestrated by involved drivers or pedestrians who plan accidents to catch out innocent motorists on the road. The perpetrators then make injury claims and file for fake injury compensation.
New variants of the scam are frequently emerging, ranging from dangerous collisions caused by fraudsters to fabricated papers or vehicle damage carried out by the scammers themselves.
Motorists have also been warned about the rise in pedestrian scammers, with increasing numbers of pedestrians throwing themselves into slow-moving traffic in the hopes of pinning the blame on innocent drivers.
Due to the number of suspected 'crash for cash' claims recorded per year, the accumulation results in claims worth millions of pounds, as well as an increase in insurance costs for innocent parties.
A 2019 estimation suggests that 'crash for cash' scams cost insurers around £340million per year.
In commenting on the criminal gangs involved in perpetrating these 'crash for cash' crimes, James Dalton, director of general insurance policies at Association of British Insurers (ABI), said:
'These criminal gangs are often highly organised and put lives at risk.
'The amounts that they fraudulently claim can be huge and can impact on the motor premiums paid by honest motorists.'
The ABI also gave motorists an insight into the various ways in which scammers are orchestrating these accidents for maximum effect:
'The criminals cause the accidents in a number of ways, including disabling their brake lights to cause the car behind to run into them; slamming on the brakes for no obvious reason, flashing their lights at a junction to let you out, then crashing into you deliberately; or working in conjunction with other drivers in front of them.'
Unfortunately, the ABI also suggests that it is vulnerable road users who are most at risk of being caught up in one of these dangerous scams:
'Crash for cash fraudsters often target vulnerable road users, who are under time pressure or do not want to cause any trouble.' However, 'ultimately, fraudsters harm all law-abiding motorists.'
Victim of a 'crash for cash' scam, Freddie Lovejoy commented on his experience after he was forced into a collision on the A1:
'You never expect a crime like crash for cash to happen until it does, and I would strongly recommend drivers read up about it,' he warned.
'There can be physical and mental impacts when involved in a car accident, and to think criminals do it on purpose is scary.'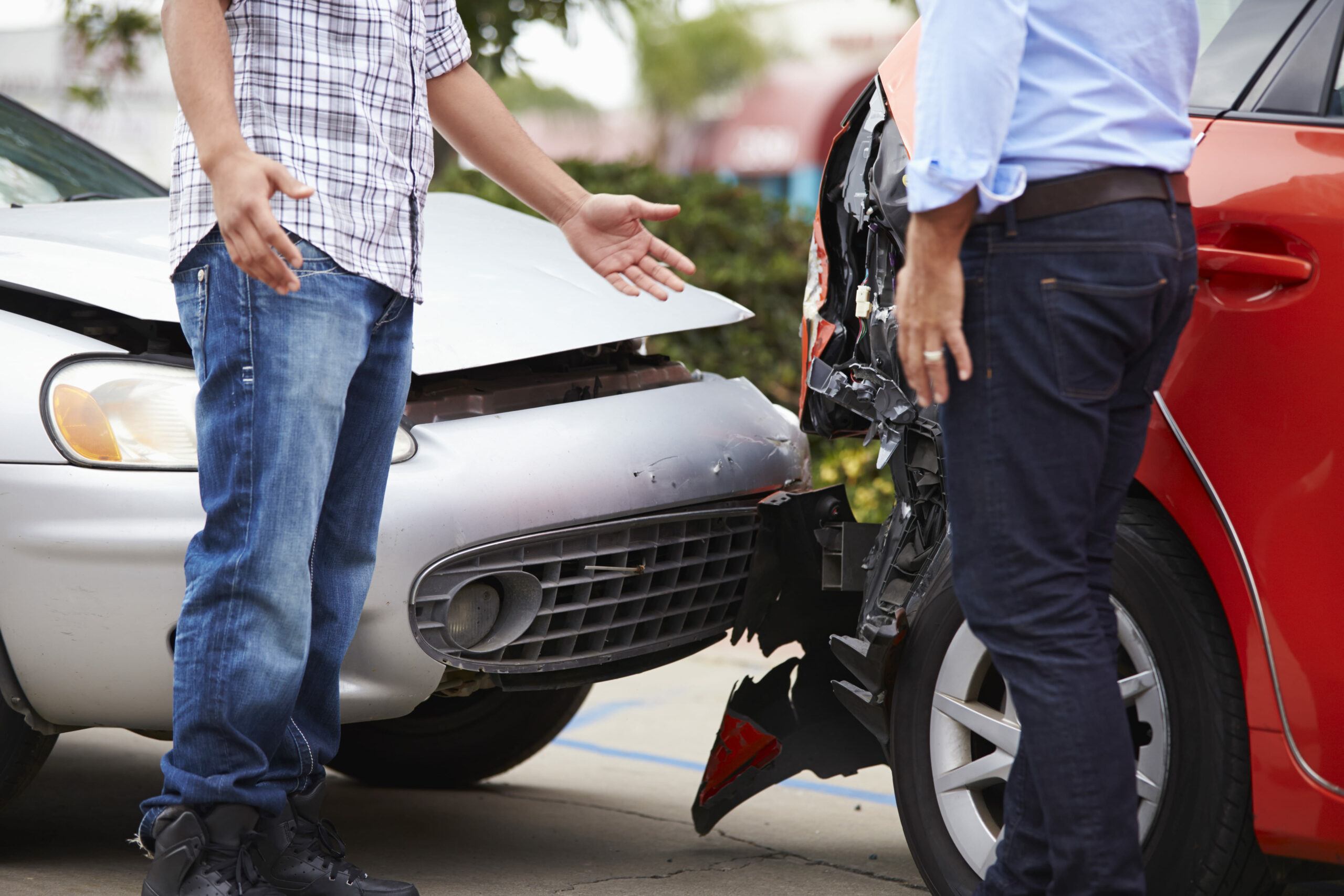 [Image Source: Shutterstock, May 2021]
'Crash for cash' prevalent in Birmingham and Bradford
A recent study conducted by the Insurance Fraud Bureau has revealed 30 postcodes in which 'crash for cash' scams are most prevalent, with Birmingham and Bradford coming out on top.
Other popular hotspots include Walsall, Blackburn, Romford, Manchester, Luton and Leeds.
IFB Director, Ben Fletcher, commented: 'The IFB's hotspots analysis is a stark reminder that although great strides have been taken in tackling the problem, these car crash scams are all too common.
'As traffic levels return to normal following the national lockdown, crash for cash fraudsters may look to make up for lost time.
'It is hoped that by shining a spotlight on the issue, we encourage road users to be alert and report any suspicious activity to the IFB's Cheatline.'
With further rises in 'crash for cash' scams expected as restrictions lift and roads become busier, the ABI has released updated guidance for what to look out for on the roads in the event that motorists believe they may be being targeted:
Warning signs, i.e. cars travelling unusually slowly or slowing down quickly multiple times
Suspicious activity after the accident, i.e. an unusually calm driver with pre-written insurance details or unexplained injuries
 The ABI also suggests motorists should 'always maintain a safe distance between you and the vehicles in front of you' to make you a less easy target and, in the event of being involved in an accident, 'take notes of all relevant information including the driver, passengers and any other circumstances and take photos of the scene if it is safe to do so.'
If you suspect you may have been targeted, call IFB's Cheatline on 0800 422 042.
 Have you been involved in a suspected 'crash for cash' accident? Are you concerned that you may be targeted due to the rise in such crimes?
Let us know in the comments.