Last week our article about drivers receiving fines for making way for ambulances received the highest response we have ever had from an article (99,000 visits). We are delighted with the comments, which in our view are better than the story, so please keep them coming. Clearly the topic was one that gripped the attention of our members!
To follow on from this, new research from the College of Paramedics indicates that segregated cycle lanes across Britain impede ambulances and put lives at risk. The cycle lanes are also a cause of congestion on Britain's roads.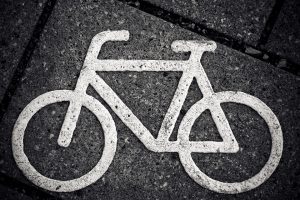 A segregated cycle lane has a concrete kerb alongside it to stop drivers from veering into it. This means that when the emergency services need vehicles to move aside, they are unable to do so. Segregated cycle lanes directly hinder ambulances and other emergency vehicles from passing drivers, by boxing vehicles in the road.
A more widespread rollout of segregated cycle lanes across Britain is in the pipeline. However, paramedics are warning that such a move could lead to lives being lost. They argue that the concrete curb makes it much more difficult for motorists to move out of the way when they see the flashing blue lights of the emergency services.
Regional variations
Segregated cycle lanes have been implemented across most of Britain's major cities, including London, Manchester, Bristol and Edinburgh. Local councils in many other towns and cities have already agreed to take part in similar projects. However, not all have fully considered the potential impact on the emergency services.
A spokesman for the College of Paramedics states,
"For some of the most critical emergency patients, such as those suffering cardiac arrest, every minute added to the time it takes to reach a hospital can significantly reduce the chances of survival. For instance, in Manchester there are many cycle lanes close The Royal Manchester children's hospital and some lanes in London are close to St Thomas's Hospital."
The College of Paramedics is now calling for town planners to reconsider introducing segregated cycle lanes.
Does segregation save lives or cost them?
Fully segregated lanes were introduced in London after the number of cyclists killed on they city's roads peaked in the years 2001 and 2005. 21 cyclists died in each of those years. Since then, the number of deaths has declined steadily, to a 22-year low in 2015.
This news comes at an interesting time. Last week we reported on GEM's Blue Light Aware push for motorists to understand how they can help emergency services vehicles. It seems that the issue of impeding ambulances is one that is gaining in momentum and it will be interesting to see how local councils react to this.
Do you agree with the calls by the College of Paramedics to stop the rollout of segregated cycle lanes? Let us know in the comments section below.
Image credit: Pixabay