New figures from the Society of Motor Manufacturers show that sales of new diesel cars plummeted by 27.3% in April. The drop is likely to be in response to a proposed crackdown on the use of diesel cars, which is expected to take place after the UK's general election.
The policy manifestos of all three major political parties contain plans to encourage diesel drivers off the road. The most extreme of these was the Liberal Democrat manifesto, which proposes banning all diesel cars by 2025 should the Lib Dems be elected.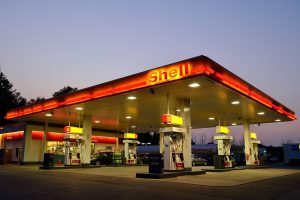 It's no wonder the government is under pressure to tackle the pollution crisis – London exceeded its target pollution levels for the whole of 2017 in the first five days of the year alone. British courts recently forced the government to publish a watered-down pollution plan, which contains details of new toxicity charges and clean air zones for some of the highest-polluting areas of the UK.
The uncertainty around future policy in relation to diesels, and lack of clarity on whether there will be a diesel car scrappage scheme, is evidently causing many motorists to avoid buying diesel cars.
Conversely, it seems there is another group of Diesel drivers who are entrenched and sticking to driving their diesel cars, come what may in terms of future charges.
Annual diesel sales down
Overall sales for diesels have only dipped slightly this year, going down by 1% compared to last year. This does, however, make for dim viewing when you consider that the industry overall has grown by 6%, with petrol car sales increasing by 11.5%. This seems to suggest that concerned consumers are opting to buy petrol vehicles instead of diesels.
The Society of Motor Manufacturers and Traders (SMMT) states that there were 1,285,160 diesel registrations in the UK in 2016, versus 1,318,707 petrol car registrations. With the production of diesel cars making up an estimated £26.4bn of Britain's economy, encouraging people away from diesels (or even worse, banning them) would be a major risk to the economy.
Jaguar Land Rover, one of Britain's most iconic car manufacturers, claims that nine out of ten cars it sells are diesel. It's not hard to imagine what the impact of banning diesel vehicle sales could be on the business.
In the long term, drivers continuing to steer clear of buying new diesel cars could lead to job losses and potential plant closures. Not only this, but credit rating agency Fitch has warned that a crackdown on diesel cars might lead to a 'rapid and large shift in demand,' which could hit the used car market, causing the value of all owned diesel vehicles to plummet.
Does diesel do that much harm?
Contrary to what the recent anti-diesel press may be suggesting, new diesel cars produce very low emissions and emit next to no harmful toxins. The much-publicised statistic showcasing the fact that 9,500 Londoners die every year from diesel-related pollution is caused by older, pre-Euro 4 vehicles, including heavy goods vehicles and public transport such as buses and taxis.
At PetrolPrices.com, we believe that discouraging drivers to purchase diesel cars will harm manufacturing profits and damage – perhaps irreparably – one of Britain's most flourishing industries.
Are you concerned about the impact moving customers away from diesels could have on the car industry? Do you think diesel is being misrepresented? Is this negatively affecting the value and future sales of a perfectly good fuel? Let us know in the comments.