UK drivers are being warned to check three key things before towing the caravan this holiday season to help keep them safe on the roads and protected from fines and penalties. Caravan insurance comparison experts at Quotezone.co.uk warn holidaymakers to check their licence, vehicle weight and insurance before hitting the road.
There isn't a special caravan driving licence; however, changes by the DVLA mean not everyone is eligible to pull all loads without sitting additional driving tests – so it's essential to know and check the caravan's weight. Most drivers pass with a category B licence and should be eligible to drive a car, a small van, or a motor tricycle and tow another vehicle, such as a caravan, up to a certain weight.
However, drivers need to note the change in what they can pull; as of December 2021, drivers who passed their car driving test from 1st January 1997 are only allowed to tow trailers up to 3,500kg maximum authorised mass (MAM) – less than half the weight (8,250kg) that older drivers can pull, who passed their test before January 1997.*
Caravanners must also check the car's handbook to find its gross train weight (GTW). This is the total allowable weight of the car, plus the trailer and load. Checking the weight or 'nose weight' of a caravan is a vital part of any caravanners preparations. It can be done using a simple, inexpensive noseweight gauge to ensure the caravan is not overloaded.
Overloading the caravan can be very dangerous and cause damage to the tyres and tow bar. Inadequate tyres can lead to a fine of up to £2,500 and up to three penalty points per tyre.
Caravan insurance's not legally required to cover damages, but it is recommended.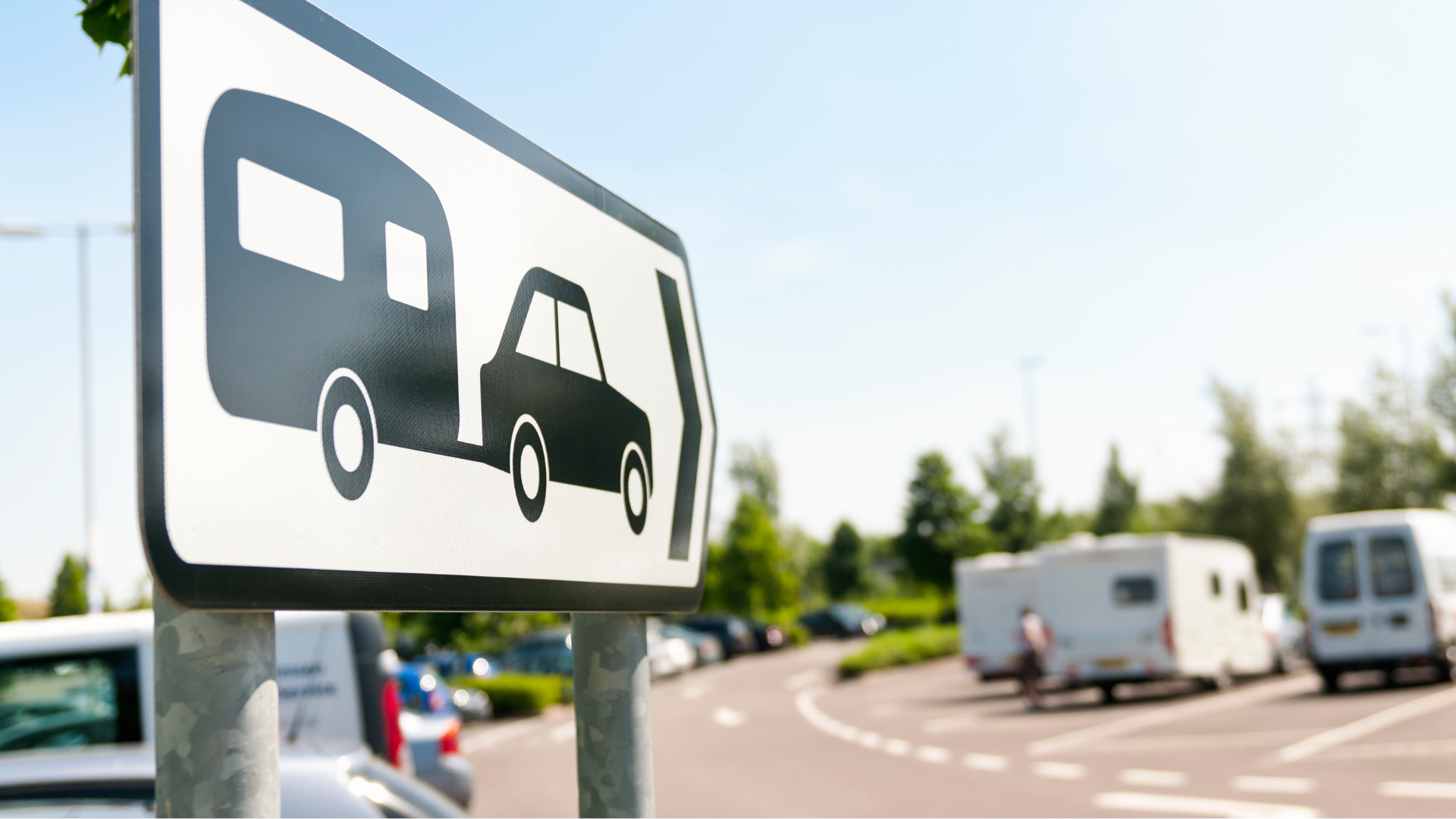 Price comparison expert Lee Evans at Quotezone.co.uk said: "With a soaring number of holidaymakers continuing to staycation in the UK and an ever-increasing rate of caravan thefts due to shortages in the market. It's important caravanners and their families are protected and do these three simple checks before heading off this summer – check the drivers driving licence, check the vehicle weight and check the insurance policy.
"Many car insurance policies will provide drivers with basic third-party liability cover for towing a touring caravan. However, with 4,000 caravans stolen each year, specific insurance to cover the costs of theft is the best way to ensure they aren't left out of pocket.**
"Car insurance will also not cover a caravan while it is parked or if it sustains damage. This is why we encourage holidaymakers to take out dedicated caravan insurance – it also protects those who are victim to theft of personal belongings or fire damage.
"Vehicle owners also need to update insurance providers with full and accurate details, failure to do so may render the policy invalid and the holidaymakers unprotected. Caravans are not just a vehicle to many families, they are an escape, a break and a place where memories are made, with the summer just beginning, caravanners need to make sure they are protected."
Here are Quotezone.co.uk's top tips to keep caravans safe and help save money:
Storage
If you can park it privately, make it as close to the house as possible and easily visible from your windows – even park your car behind it to pen it in. If parking at a communal caravan park, make sure to remove all valuables or keep them out of sight for anyone who may be able to peer in through the windows; also, choose a reputable park with good access control. You can even ask your insurer for their preferred storage sites for keeping your caravan – this might help reduce the cost of the premium.
Security
Visible security measures are ideal to deter opportunist thieves; wheel locks/clamps, padlocks, hitch locks, window locks, cameras, alarms with warning stickers – anything you can do to delay thieves or put them off is well worth doing. It's also worth checking if you're eligible for any reductions on your insurance premium; sometimes, these additional measures can reduce the cost.
Cover up and Keep Track
Use a cover to disguise the caravan's value and attractiveness from potential thefts. Install a tracker and security mark the caravan with a Vehicle Identification Number (VIN) Chip – to help increase the chances of its safe return should it be stolen.
Breakdowns
It is also important for motorists to review their breakdown cover, as some policies will only cover car breakdowns. This could put unprepared motorists in a difficult position, having to leave their caravan behind and vulnerable in the case of a car emergency.
Abroad
If the caravan is taken abroad, the owner might need to check that the insurance provides European Union coverage. Note that caravan insurers typically place an annual limit on the number of trips and days the caravan could be used abroad, and exceeding these limits may invalidate the policy.
Like for Like
It's worth checking the insurance policy details to ensure you have 'new-for-old' versus market value to help ensure you get back what you paid for it or a new or latest equivalent should you need it replaced rather than the current market resale value.