There are already a number of automatic unmanned petrol stations in the UK, with Gulf, Asda and a number of other brands leading the way. Autonomus fuel stations are more prevalent on the continent, so it isn't surprising that the first autonomous petrol station and convenience store has opened in Portugal. The first-of-its-kind autonomous petrol station store from Galp is the first to use Sensei's new "Plug & Play: Autonomous Pod" concept
Sensei is a leading provider of autonomous stores, and it has teamed up with Galp, one of the largest petrol station networks in the Iberian Peninsula. Galp has over 1480 locations and is a leading energy company in Iberia and Africa. Both companies have their headquarters in Lisbon.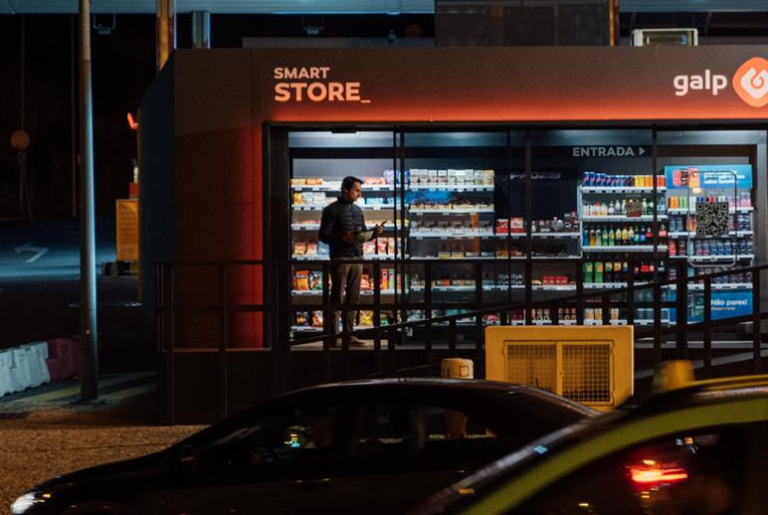 Sensei has created a 323 square foot autonomous convenience store at one of Galp's locations in Lisbon. The store offers non-perishable goods, food, snacks and beverages to customers. It includes a network of cameras mounted on the ceiling and sensors on shelves to detect the items shoppers pick or leave. The autonomous software creates and keeps track of each person's virtual shopping bag and charges them automatically through an app.
The store is open to customers from 8am until midnight every day, with 24/7 access available shortly.
"We are so excited to launch this collaboration with Sensei for our customers. This new autonomous pod, which is mobile and street-facing, enables us to offer more for people walking by on the street or stopping at the station for food, enabling them to purchase with the ease and speed that only autonomous technology provides whilst avoiding the queues caused by fuel purchasers," said Teresa
Abecasis, Executive Board Member and COO at Galp.
Recent research by Sensei shows that most British consumers (70%) want to have autonomous retail experience when they shop, and it will be interesting to see if the concept will make its way to the UK in the near future.
"We are also eager to capitalize on the data captured through Sensei which will help us make the store increasingly better by implementing a highly efficient restocking operation and offering the most attractive products for each specific location. For example; this fully autonomous store will allow for smaller gas stations in lower traffic locations to offer non-fuel products to customers through a profitable operation," added Abecasis.
Sensei has several new collaborations on the horizon, including further autonomous convenience store launches at petrol stations.