Just in time for the holiday season, comes research by a major motoring organisation that says, this year, four out of five airports in the United Kingdom have increased the fees for drivers dropping off and collecting passengers.
Travellers and those making the trip to wave them off, or welcome them back, are in an uproar to find themselves stung by expensive so-called 'kiss and fly' charges, with many taking to social media to complain. We look at the airports raking in the parking profits and what you can do to avoid paying more than you must.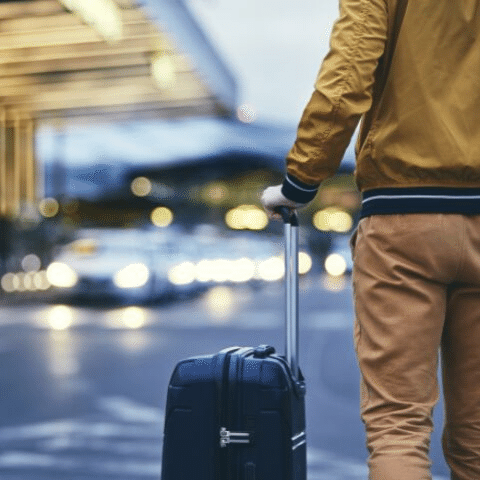 The investigation by the RAC found eight out of 10 (82%) of the UK's 22 busiest airports introduced or raised their fees this year, with London Stansted Airport the most expensive for both drop-off and pick-up costs.
The automotive company based their study on 22 airports that serve over 1million passengers each year.
They looked at fees charged to motorists who leave their vehicles in what is most often known as a 'short stay' car park to drop off passengers either outside or as close to the front of the terminal as possible, or meet someone at the arrivals gate.
Gathering their information this month, the RAC scoured the airport websites' recommended parking tariffs for motorists to use for passenger collection.
Just as you may be when you find out the cost, the required fee is often in tiers. What you're charged may depend on how long you're at the airport. For instance, you might need to pay a set price for the initial charge—the first 10 minutes, say—with the next 20 minutes costing a different price.
The biggest price-hike culprit—London Stansted Airport—will charge you £4 for a 10-minute drop-off (a 50p increase from last year) and £8 for a 30-minute pick-up (up £2.50 since 2018).
Only recently PetrolPrices covered the news that Heathrow Airport would soon be the world's first airport to use an Ultra Low Emission Zone (ULEZ) so it's little surprise to hear that the rise in drop-off and pick-up parking charges is being attributed to pollution.
A spokesman for The Airport Operators Association said:
'Airports that operate drop-off charges directly outside the terminal do so for a number of reasons, including to manage congestion and to limit the environmental impacts of kiss and fly journeys.'
What seems crazy is that despite aviation also being a huge contributor to environmental pollution, some airports are now charging more for drop-off and pick-up fees than for the price of some flights
Simon Williams, Media Relations Manager at RAC, said:
'Many airports charge drivers to drop off and pick up to keep the terminal entrances clear of traffic and to discourage long stays in car parks.
'Some might also see this as a way to encourage other forms of transport to the airport, but nevertheless, these fees are still unwelcome, especially when you consider how little time most people actually spend at the airport.
'In reality, many travellers simply either do not have easy public transport access to get to the airport and even if they do, they can't always depend on it getting them to the airport in good time.'
While it's expensive to drop off passengers right outside the terminal, you can still help your loved ones while avoiding steep charges.
You can also do things to avoid stress and keep your time at the airport as short as possible, such as reading the parking information on the airport's website to find out the fees, payment options, and stay times. Some airports may even offer lower rates for pre-booking your parking online.
Many airports offer a cheap or free alternative such as car parks further from the terminal, either within walking distance or requiring a shuttle bus connection.
Some airports may also offer free pick-up and/or drop-off for a limited time.
Consider saying your goodbyes to your passengers before you get to the airport to keep the farewell time short.
Ask your friends or relatives to call you once they've got their luggage and passed through passport control so you can park at the best time. Remember, though—use a hands-free device!
Check out nearby free parking places in case of a delay with your friends or relatives' flight so you can wait for the plane to land before heading to the terminal. If you're picking somebody up, make sure you keep track of the plane's landing time.
Are you flying overseas this summer? Did you agree to drive somebody to or from the airport? What airport will you use and will an increase in parking prices change your plans? Share your thoughts in the comments.