Fuel duty has been frozen consistently since 2011 and now new reports suggest we could be seeing a cut of up to 2ppl in the Autumn budget. Boris Johnson, our prime minister, is thought to be bringing this in in a vote sway in case of a general election and as blow softener for Brexit for the people who voted to Remain.
Fuel duty is often a contentious subject for any Prime Minister and Chancellor, as it such a passionate subject being a tax that we pay VAT on. In the current environment with fuel prices as high as they are, this could definitely benefit the motorist, but at what cost to everything else?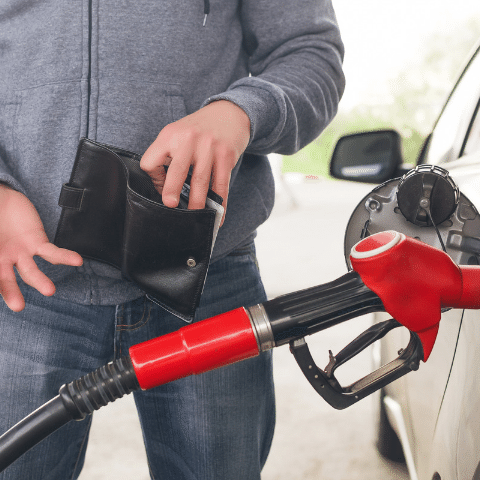 The PRA has welcomed hints carried by national media that the Treasury may be considering fuel duty cuts in the upcoming Autumn Budget," commented PRA chairman Brian Madderson.
Madderson continued: "We have been exchanging correspondence with the Treasury since the start of the year on a number of taxation issues, with the present high level of fuel duty as the primary concern.
"The former exchequer secretary Robert Jenrick MP, arranged for the PRA to meet the heads of fuel taxation at both the Treasury and HMRC earlier this summer.
"At the in-depth review, PRA stressed the need for government to revisit its report on the dynamic effects of fuel duty modelling (2014), which confirmed the positive outcome on the economy of cutting this deeply regressive tax.
"In a post-Brexit environment, fuel duty cuts would help stimulate the economy and must be introduced as soon as possible by the new Chancellor."
The climate change argument
However, as we've reported before, think tanks from all political angles have suggested that increasing taxes on more polluting vehicles could be one of the best ways to penalise those who continue to drive older and more polluting cars. 
Previous governments and prime ministers have considered removing the freeze on fuel duty, adding it in line with inflation or simply increasing. 
Claire Haigh, chief executive of Greener Journeys, said: "If we are serious about tackling climate change and air pollution, why would we make such drastic reductions to environmental taxes?
"Government must do more to promote public transport. At the very least fuel duty should be linked to inflation in future budgets.
"The money raised from future increases in fuel duty should be ring-fenced to accelerate the switch to electric vehicles and to encourage greater use of public transport."
If fuel duty was cut, the Treasury would be losing around £1.5 billion pounds in revenue, which would most likely have to be made up elsewhere.
Since the initial freeze in 2011, there has been a 4% increase in road traffic; an additional 4.5 million tonnes of CO2; an additional 12 thousand tonnes of harmful NOx and 816 tonnes of PM10s (a particulate); up to 200 million fewer bus journeys; and 60 million fewer rail journeys. The freeze in fuel duty since 2011 has also cost the Treasury more than £50 billion.
Do you think there should be a cut in fuel duty? Is climate change important here or should we be helping out the motorist in a potentially risky economy as we loom ever closer to Brexit? Let us know below