Despite originally planning for a 3 pence per litre increase in fuel prices to come into effect from April 2018, it seems that Chancellor Philip Hammond is now hinting that fuel duty will be frozen in the next Budget.
However, planned cuts to oil production by the Organization of the Petroleum Exporting Countries (OPEC) could mean that drivers will face higher costs at the pumps, regardless of the hoped-for freeze.
Fuel duty freeze?
The Chancellor has come under intense pressure from senior members of his party over the matter. They believe that a rise in fuel prices would be unfair on motorists who are already struggling due to a significant rise in inflation and spiralling living costs.
There has been no official comment about the rise (or freeze) from the Treasury. If a fuel duty increase was to take place, it would be the first to occur in seven years. Not only would such a rise affect drivers at the pumps, it would also potentially increase inflation even further. This could risk jobs and slow fiscal growth.
It has been calculated that it would cost motorists and freight companies more than £6 billion extra per year in tax if the suggested fuel duty rise was to go ahead. £3.7 billion of this would come from private households, with the rest coming from the haulage industry.
If the Chancellor was to continue increasing fuel duty on an annual basis, as used to be the case, it would end up costing motorists a massive £23 billion between now and the next election (due in 2022).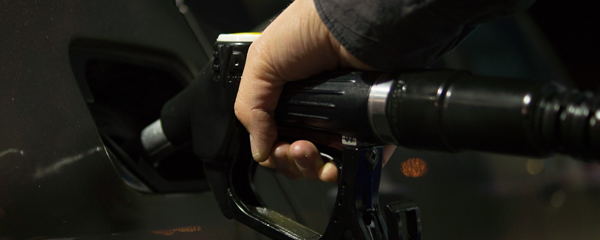 Economic arguments
The Conservatives' DUP allies have spoken out to say that they want to see fuel duty cut. They argue that this would support motorists and be far better for the economy, with people able to afford to drive.
Since March 2011, fuel duty has been frozen at 57.95 pence per litre. This has saved motorists around £186 at the pumps per year. In the face of continuously rising living costs, this amount can really help out many families as they work out their finances.
Not only is there an argument against rising fuel duty, discussions are also being held around how all of these motoring taxes are being spent. There are so many motorists on the UK's roads that congestion and road maintenance are becoming harder to handle. Providing extra funding for local councils could certainly help with this, but where will the cash come from?
Rising fuel costs
Even if the fuel duty freeze does continue (as many hope it will), this doesn't necessarily mean that the price of fuel won't go up. This is mostly due to a pledge between OPEC and other producers, which sees them cutting oil output to steady supply and boost prices. That pledge was due to finish in March 2018, but may now be extended to the end of 2018.
With as much as 1.8 million barrels a day being cut to try to stop oversupply, the cost of a barrel of oil has been pushed up to $60. This is being reflected in fuel costs, which makes it more expensive for car owners when they go to fill up their tanks.
As such, if Philip Hammond does decide that raising fuel duty is a good idea, it could be that motorists are hit twice as hard at the pumps. They'll be paying extra to cover both the tax increase and the heightened cost of a barrel of oil, making a trip to the petrol station a very expensive one indeed.
With so many individuals and businesses relying on their vehicles in order to work, a fuel duty increase could be a very risky move by the government. OPEC is already making it harder for people to use their cars, vans, and lorries. Any further increase in fuel costs could directly impact the economy.
Have you felt the pain of rising fuel costs? Are you already making fewer journeys as a result? Share your experiences by leaving a comment below.