The zebra crossing isn't a new thing on our streets – in fact, they have been around for over 60 years.  A new study has shown that 80% of drivers and pedestrians don't know how to use them, including who has a legal right of way and what drivers need to do when approaching a crossing.
Who stops when?
The study asked at what point does a vehicle need to stop at a zebra crossing to allow a pedestrian to cross?  Of those spoken to, 81% answered incorrectly.  The correct answer is that a car needs to come to a stop, to allow a person to cross, only when that pedestrian has already set foot on the zebra crossing.
It comes from Rule 195 of the Highway Code and shows that many people don't realise how to use these familiar crossings.  The survey spoke to 2,000 people across the country, and only 19% of them knew the correct answer.  The majority – 46% in total – thought that a driver had to stop when a pedestrian was waiting to cross.
Learner drivers are required to come to a halt when they see someone about to use a pedestrian crossing.  But this doesn't apply to drivers who have passed their test – perhaps leading to the confusion.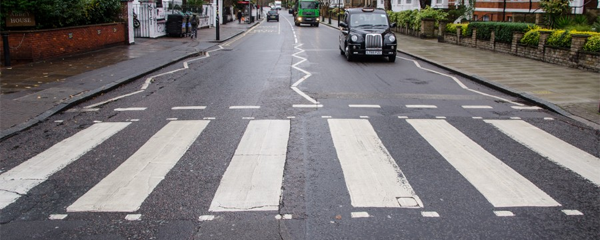 Dangerous misunderstandings
Others had more extreme misconceptions of how to use the crossing, some of which have a strong potential to lead to accidents.
For example, 14% thought that a motorist had to wait when a pedestrian was walking towards a zebra crossing, not even waiting to cross.  At the other end of the scale, 5% thought that pedestrians could only cross when the road is clear.
Another 4% said that cars only had to stop for a pedestrian when they were already halfway across the road on the crossing.  Some 3% thought that pedestrians had no right of way at all and that drivers only had to stop out of courtesy.  A further 8% of the people spoken to admitted they just didn't know what the rules around the crossings were.
Costly mistakes
As well as the potential for accidents, the issues increase the chance of making a mistake that can cost drivers money. For example, 15% of motorists are risking receiving three points on their licence, and a fine of £100, for failing to stop when a pedestrian has already stepped onto the crossing.
It also helps to explain why there are some 20 collisions a day involving pedestrians on crossing around the UK – amounting to some 7,000 incidents a year.  Other problems contributing to the issue include pedestrians being distracted by talking on their smartphones, listening to music or even checking social media as they walk.
Changing face of crossings
The rules around zebra crossings changed very little since they were first introduced back in the 1950s – when there were only around 2 million cars on the roads.  Today, we have nearer to 32 million vehicles and many people think the crossings and their rules are due for an overhaul.
New technology was showcased last year to evolve the zebra crossing so that they catch the attention of pedestrians that are preoccupied with their smart devices.  The crossing uses LED panels to change the road markings, to grab the attention of the pedestrian, and then switch to allow drivers to continue on their way.
Insurer Direct Line is also working on a series of ideas to make the crossings safer.  Their survey showed that 37% of people had experienced a car failing to stop for them at a crossing in the last year.  Another 19% said they had had a near miss on a crossing and 79% said more was needed in schools and colleges to teach children better road safety.
A combination of new technology and traditional education seems to be the favoured approach to cutting down on these 7,000 incidents a year and make people more aware of just how to use these black and white crossings.
Were you aware of the correct laws surrounding Zebra crossings? Have you had an accident like mentioned above? Let us know in the comments.