When I was a mere slip of a lad, at just 17, I remember listening to a friend of my brother on the phone to his insurance company, and I was amazed at just how little he paid for insurance. His wisdom rang a bell – it's all about age: "Your insurance will drop when you're 21, then again when you're 28, and when you reach my age … you'll hardly pay a thing for it".
I'm nearly 48; I'm still waiting for these non-existent premiums. I have a clean licence, 30+ years of experience, the car isn't anything special, low value, and yet it still costs me £500 per year to insure. I feel like I've been scammed somewhere, only without anyone breaking the law.
I had a motor traders policy for years, earned good 'No Claim Discount', and yet when I finally switched from trader to private, that NCD bonus was all for nought … it counted for literally nothing; the years spent driving British, Italian or German exotica, and never damaging one meant in the eyes of the insurance company, I was a risk. Seems legitimate.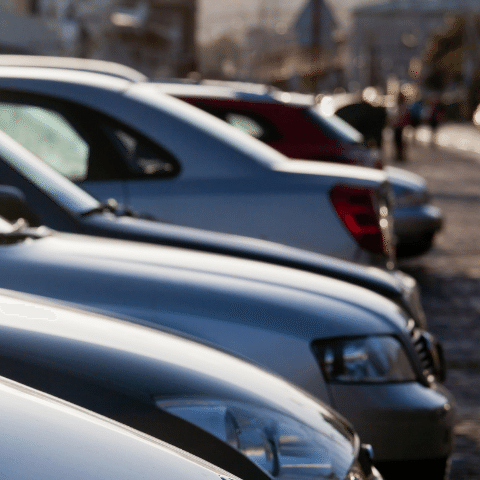 Insurance is a legal requirement, there's no getting away from that, and I have no issue with it. But that seems to mean that the insurers are given carte blanche to do anything they like, and if you dare deviate from their agreed terms, they'll stop your insurance, or charge you a hefty fee.
It would seem that being an insurance company is as close to having a licence from the Treasury to print money, as you'll ever find. Just three insurance companies – Admiral, Hastings and Direct Line have raked in nearly £300m in just six months through upselling and loan charges (the 'loan' referring to customers that pay monthly). That figure doesn't include the standard policy.
According to comparison website GoCompare, a typical 30-year-old male driving a Ford Focus could be paying as much as £500 more for the same level of insurance through one of the more expensive companies, and that's before adding any extras such as breakdown or legal cover. That figure is an average, the cheapest quote was £527.37, the most expensive was £1,207.43.
And let's not even start down the road of automatic renewals without comparing prices.
There's also an issue over fees – some companies are charging as much as £300 to cancel a policy early, although the average is closer to £60, but even then, surely you'd have that thought that if the insurance company are no longer covering the risk, no more money was due? Carte blanche to charge what they like.
In cases where the consumer pays monthly, it's understandable that interest charges are due; effectively, they're borrowing money and using a service, and just like any other service provider or money-lender, you pay for that service. However, the charges are often extortionate, with many consumers feeling that the insurance companies are deliberately misleading them with false APR rates.
Labour MP John Mann states: "Consumers are being misled by confusing information into paying much more than they should for monthly payments". It's a practice that needs to stop.
Of course, very few businesses go into business to deliberately just break-even, but at what point does turning a profit become profiteering? It's a closed market, you have to have insurance to use the vehicle on the road, and therefore, just the same as the ULEZ, fuel duty and VED, there's no choice but to pay.
The big question is that if XYZ Company can offer comparable cover for nearly £700 cheaper, why can't the others? Most business is done online, with electronic quotes, purchasing and documents, all automated with technology. Yes, there will be some extra overhead to cover for the bigger companies, but 150% more expensive?
In 2018, Direct Line made an operating profit of just over £600m, Hastings was £152m and Admiral were just under £480m. That's not meagre by any standards. With the advent of 'Big Data', insurance companies are able to better identify risk, both for vehicles and people, but that's just led to further confusion; gone are the days of ten different insurance groups (one being the cheapest, ten the most expensive), we now have fifty.
And yet despite all of the extra data, the narrower groups and wider choice of insurers, an insurance policy seems more expensive today (in relative terms) than it ever has been. I know from my years in the trade that vehicle repairers tend to make the most of the opportunity to charge an insurance company, but perhaps if the insurance industry clamped down on that practice, they could reduce policy prices somewhat for their faithful customers?
Do you feel that insurance companies are running a legal scam? Have you any good experiences to share? Or perhaps you feel that it's just another expense that has to be paid, so why worry? Let us know in the comments.