There was little to excite motorists in Labour's 2017 election manifesto. The only notable inclusion was the party's pledge to allow visitors to English hospitals to park their cars for free.
Labour leader Jeremy Corbyn claims the current charges should be abolished, as they are "a tax on serious illness" and an "unnecessary burden on families."
The pledge goes on to state that the lost revenue would be made up in other areas, with insurance premium tax seeing an 8% rise and a premium tax of 20% on private health insurance products. Labour asserts that this tax rise will suffice to cover the £162 million cost of providing free parking at English NHS hospitals.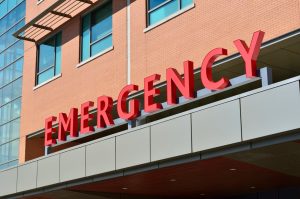 A recent investigation found that the most expensive hospital in the country to park at is the Royal Surrey in Guildford. An average two-hour stay there costs £4. The same study found the Royal Surrey made £1,421,172 from parking charges and fines. In 2015-16, NHS trusts in England netted £120,662,650 in car park charges, up from £114,873,867 the year before.
Meanwhile, a nursing union found that it can cost up to £100 per month for nurses to park at their workplace. In some cases, nurses were having to rush out in-between tending to patients to avoid being fined.
Embarrassment for the Conservatives
Labour's pledge is an embarrassment for the Conservatives, who despite promising on numerous occasions to take away the "stress" of unfair parking charges, have yet to amend any policies
Hospitals' fees are not the only issue facing UK residents when it comes to car parking. Fees are rising around the country, by up to 17% in some areas. In addition, recent reports show that private companies handed out 25% more parking fines to motorists over the last year. Parking companies spend an estimated £12 million pounds annually on penalising drivers.
While many English residents would welcome the new free parking scheme, we remain sceptical about the damage that the extra tax charges could do to our wallets (although – arguably – the proposed tax does seem like the lesser of two evils). It is great to see a party putting effort into combating some of the everyday difficulties that motorist's face. With the Conservative election manifesto soon to be released, we would love to see the current government rise to the challenge of doing more in this area.
Would you be happy with this Labour manifesto pledge to scrap hospital parking fees? What else would you like to see in the Conservative manifesto? Let us know in the comments below.
Image credit – PEXELS