The government is laying out the adoption of electric vehicles (EVs) as the path for us to follow, as it sets about fulfilling its pledge to ban petrol and diesel car sales by 2040. However, there are obstacles in the way that prevent people from considering the switch. One of the biggest appears to be the lack of a public charging network. High insurance costs are also proving to be a barrier for many.
Plugging in
According to a report by the RAC Foundation, 80% of EV owners have access to charging stations at their own homes. In addition, 93% of them use the public charging network. Concerns are now growing that, as the number of electric vehicles rises, this network is going to prove a big problem. For example, in June this year, 13% of charging points were out of action. The lack of standardisation of connectors and charging protocols could also result in problems for some EV users.
Another problem is that rapid charging points – at 50KW and above – are crucial for drivers using their electric vehicles for long journeys. However, these same points are useless for plug-in hybrid vehicles if they can only charge at 3.6KW.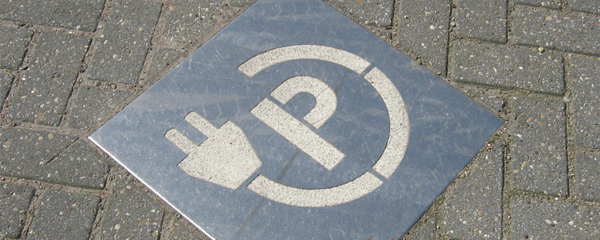 Quantity not quality
The RAC Foundation report highlights that part of the problem is the Department for Transport's commitment to quantity rather than quality when it comes to EV charging points. This has resulted in a network that is "unattractive to use and unsuitable for the next wave of EV customers."
As more and more companies announce they are working on electric vehicles (Dyson is the latest to throw its hat into the ring), the government needs to put far more effort into improving the infrastructure for these vehicles. This is essential if it wants to have any chance of fulfilling its pledge to ban petrol and diesel cars by 2040.
Easy access
Currently, filling up your car with petrol or diesel is something that we hardly need to think about. There are frequent garages with the facilities that we need. This needs to be replicated with the public charging network. Garages nee to offer the right charging stations in the right locations – along with the right tariffs. If drivers are to be persuaded to switch to EVs, they need adequate, widespread and reliable refuelling locations – not the prospect of queues every time they are lucky enough to find somewhere to charge up.
Insurance adds to EV woes
According to Compare the Market, the lack of EV infrastructure isn't the only problem facing people who want to switch from petrol or diesel vehicles to more environmentally friendly models. New data shows that they will also face considerably higher insurance premiums for their new electric vehicles.
According to quotes on the comparison site, the average premium for an electric vehicle stands at £1,070. That's a whopping 45% more than for the average petrol or diesel vehicle, which comes in at £740. The reason given for this is that the repair of electric vehicles is more expensive, especially if the battery is damaged in an accident.
What is most worrying is that the government – and, indeed the car industry – seems to have thrown all its weight behind electric vehicles as the way forward. There is a huge lack of other options. Despite this, public uptake remains slow. Of the two million new cars sold this year, just 4.6% of them have been alternative fuel cars. There's still a very long way to go when it comes to winning the public over to the idea of electric vehicles.
What's stopping you from embracing electric vehicles? Is it the high insurance cost or issues relating to charging? Let us know by leaving a comment.