Motorist charity RoadPeace suggests that the 28% decrease in traffic police over the last few years means that Britain's unmonitored lesser roads are becoming increasingly lawless places to drive.
With budget cuts affecting the number of officers that local authorities can assign to the roads, we are seeing physical units less and less often. Instead, local authorities are opting for automated systems and camera surveillance, such as automatic number plate recognition (ANPR) and the new "smart motorways."
The result of this is that crime is captured (and thus decreasing) on heavily monitored roads. However, crime on unmonitored roads is spiking. Crash for cash scams, hit and run incidents, speeding and mobile phone misuse are all growing.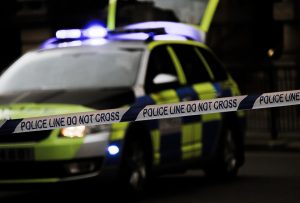 The statistics show that the number of officers on UK roads fell by 28% from 2010-2015. This is interesting when you consider that the number of people seriously injured and killed dropped by 16% between 2005 and 2009, but only 1% over the 2010-2015 period. It seems to show a direct correlation between there being fewer officers on the roads and more deaths and injuries.
Shift in focus
RoadPeace also believes there has been a recent shift in focus from local authorities. Convictions from driving related offences are falling, while the uptake of driver awareness courses is rising. Stats released in April 2017 show a 23% drop in prosecutions of drivers who caused fatal road crashes in England and Wales from 2010-2015. Does this mean that more people are getting away with motoring offences?
The charity does not believe driving awareness courses act as an effective deterrent. A spokesperson for RoadPeace recently bemoaned the fact the police "don't impose penalty points," even though the system of points itself offers "the greatest deterrence effect."
The National Police Chiefs Council maintains road policing methods have improved. However, it also states that it is working with the Department of Transport to assess how successful speed awareness courses are, including their impact on driver behaviour.
It seems that Britain's roads are becoming two-tiered. Major arterial roads and traffic hotspots are heavily monitored, with drivers penalised for falling out of line with speed or congestion restrictions. Meanwhile, unmonitored minor road systems are becoming increasingly lawless and more dangerous places to drive. This would perhaps explain the tenfold year on year increase in dashcam sales across the UK, as drivers look to protect themselves with video evidence against the threats of the country's roads.
What's your opinion on Britain's roads? Do you think we are seeing a split between heavily monitored versus increasingly lawless roads? Do you think this could negatively impact how safe drivers are on the roads? Leave a comment to let us know your view.