Fuel prices in May 2017 continued to fall. With the per-barrel cost of crude oil down, supermarkets and major petrol retailers have passed cost savings on to drivers.
The average price for unleaded in the UK in May 2017 was 116.7 pence per litre. For diesel it was 118.0 pence per litre. the figures represent a month of month decrease of 1.6 pence and 2.1 pence respectively. The larger decrease in diesel prices is interesting and will be a trend that we watch closely over the coming weeks and months. Super unleaded and premium diesel prices also fell, by 1.9 pence on average. Even motorway service station prices fell during May, by 0.8 pence and 0.6 pence a litre.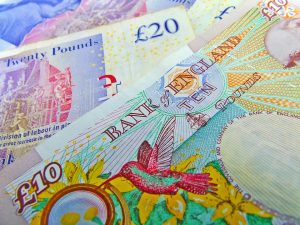 Despite the decreases, prices are higher than they were in May 2016, when both unleaded and diesel stood at an average of 109.3 pence per litre. However, they are significantly lower than they were five years ago, when unleaded was 137.6 pence per litre and diesel 138.5 pence. In direct contrast, ten years ago unleaded cost 95.9 pence and diesel 96.8 pence per litre. While prices have generally been going down for the past few months, they are still fluctuating in a price range that has been in existence for a decade now – between 90 pence and 145 pence per litre.
OPEC and shale oil producers start dialogue
Unfortunately, it looks like we may not see another price decrease in June (though we remain optimistic). Last week, OPEC and Russia appear to agree to stick to reducing oil production levels for the next nine months. In theory, this should bolster the price of crude oil per barrel for the rest of the year. However, in reality it hasn't had much impact, because US shale oil production levels have increased since February, thus negating production cuts elsewhere.
Now, for the first time, it seems that OPEC and the bankers who represent the many small-scale US shale oil producers are opening a dialogue about how to control global output and agree a price range for oil. If this happens, there can only be one outcome: higher fuel prices but within a controlled range of pricing. The target appears to be between $55-60 a barrel, so if they do agree a deal, prices will almost certainly increase in the second half of 2017.
The figures
The price of crude oil per barrel started at $49.15 in May, dropping down to $46 on 4 May 2017. From that point, it increased for almost the whole month, reaching $51.50 before falling back to $49.40 at the end of May. The price has changed by $5.50 per barrel, but has ended at almost the same place as it began. As mentioned earlier, oil producers want a price range of between $55-60 a barrel for the next nine months, so there is some way to go to achieve that level through oil production cuts.
What is happening at a regional level?
Based on our data, the biggest decreases in fuel costs in May were seen in Wales, where Cwmbran became the cheapest town in the UK, with average prices of 111.0 pence per litre for unleaded. It was hotly followed by several other towns in Wales at 111.2 pence per litre, as well as Thurrock and some parts of North Manchester. As ever, high concentrations of ASDA and Morrison's sites drove prices down in many areas, as the brands continue the dominate the top 100 cheapest sites in the UK. The cheapest recorded site in May was in Tamworth at 109.7 pence per litre.
The most expensive town in the UK in May was Acharacle in the Highlands, with an average price of 133.9 pence per litre for unleaded. As ever the Scottish Highlands, Isle of Man and Isle of Wight had the highest average prices, alongside Inner London at 125.8 pence per litre. As expected, independent chains and motorway service stations dominate the top 100 most expensive places to fill up. The most expensive recorded site in May was in Central London, at 150.1 pence per litre for unleaded.
As ever, remember to set up and use our price alert email to make sure you are always aware of where the cheapest fuel is in your local area. If you are on the move and in unfamiliar places, our app will enable you to locate the cheapest and/or nearest fuel, wherever you may be.
Let us know in the comments section below what you thought of the fuel costs in May. Are they going to continue falling? What do you think of dynamic pricing? We would love to hear your opinions.
Image Credit – Pixabay