Few things can make your pulse quicken like being handed the bill for your car's service. Why is it that it is always more than you'd initially accounted for? Now, a new study has revealed the cheapest and most expensive areas in the country to have your car serviced.
According to the survey, the average price for labour in Britain is around £67 per hour. However, that rockets up to £234 per hour at the country's most expensive garage – and that's just for the labour! The study also revealed that Surrey is the most expensive place in the UK to have your car serviced, with an average price of £81.07 per hour for labour. Meanwhile, the cheapest place is the Scottish county of Selkirkshire, where an hour's labour from a mechanic will set you back around £50.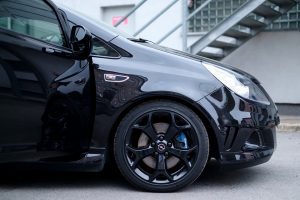 How can you get the best deal?
The statistics reveal that having your car repaired can be a financial minefield. For those looking to cut down on motoring costs, here are some helpful tips and tricks you can use, which may aid you in saving money next time you visit a mechanic. Firstly, a good rule of thumb is to avoid chain and franchised outlets. These generally charge you more and you may even sacrifice the quality of work done on your vehicle. The cost of an independent mechanic versus a franchise can go from £56 to £99 per hour in some areas.
We recommend that you go in search of the cheapest garage and compare prices at the different garages local to you. We've found that this can save you a small fortune. We also recommend that you do some research online to find out the average cost of the work you're having done. Before instructing your mechanic to proceed, compare the average cost to your quote to ensure you aren't overpaying.
Be cost-conscious
After the work on your vehicle has been completed, double-check the final bill and look for any irregularities that may appear on it. A  statistic found that nearly 31% of a test group didn't even check the final bill before paying it. By falling into this trap, you are putting yourself at risk of sneaky additions appearing on the final bill.
The fact that many motorists are so unaware of labour costs is part of the issue. It aids garages that seek to ramp up the final bill as much as possible. The statistics indicate that 77% of motorists have no idea how much the hourly rate was the last time they took their vehicle to be serviced.
If you would like to dispense with the cost of garages altogether, it's worth checking out ClickMechanic. They provide fixed price quotes online for the cost of your repairs. The company then sends out a mechanic to whichever location is most convenient for you. You can find out more about the benefits of using the service here. Note that we also have a promotional offer running with them, which allows you to save 10% on all bookings when you use the code UNLEADED10 at checkout.
Let us know in the comments section below what you think of these new statistics. What do you do to save money when you get your car serviced? Do you know how much you paid for labour last time your car was repaired?
Image credit – Pixabay