With tools and apps available such as Zoopla to track the value of a property and Monzo to track finances, it's now easier than ever to manage the value of the items you own. Despite this, 41% of car owners say they don't know how much their car is worth.
Car values are changing all the time. So whether you're a proper petrol-head, or just need a decent set of wheels to get from A to B, chances are you're not sure if your car is going up or down in value. This presents a problem when you're ready to sell your car: how do you know it's actually a good time to sell and get your best price?
Most people choose to sell their car before they've checked what it's worth. But that doesn't get you the best price for one of your most valuable assets. Motorway's created the answer with its Car Value Tracker, a free online tool to see monthly price movements and track the ongoing value of up to six vehicles at once.
Motorway is the UK's fastest-growing used-car marketplace, connecting people selling their car directly with their network of more than 5,000 verified car dealers, matching each seller on their platform with the dealer who most wants to buy their car. Motorway helps car owners sell their cars 100% online for a great price in as little as 24 hours, with their car collected from home for free.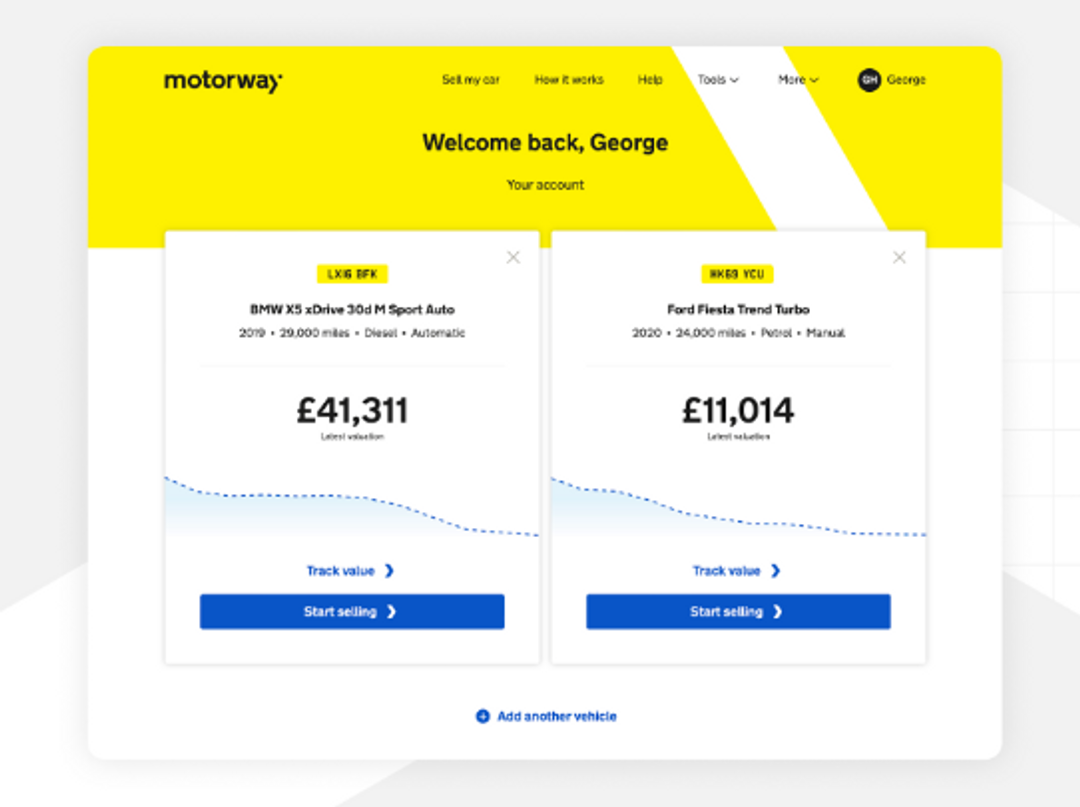 Car Value Tracker is Motorway's latest product innovation, which is free to use on motorway.co.uk. The interactive tool displays your vehicle's value over time, with up to 24 months of historic pricing plotted on the graph. This allows you to see how your car's value is changing, whether that means depreciating, holding value, or even rising in price. Check your car's value at any point, or sign up for monthly value alerts over email.
What's causing car value to change?
Car values don't follow a predictable trend. All cars depreciate at varying rates, dropping value slower or quicker from year to year as demand shifts. And it's not just about depreciation. In fact, due to the pandemic and a lack of new car supply, many popular models actually went up in price year-on-year in 2021. It's therefore almost impossible to predict the factors that will impact your car's value every year, although some (mileage, condition, availability of new cars) are much more obvious. It's useful to understand what impacts your car's value, but even more important to visualise how that price changes over time, from month to month.
Car Value Tracker is a first-of-its-kind product, using advanced data science techniques to leverage historic data from thousands of similar cars that have sold through the Motorway platform, and hundreds of thousands of bids from dealers, to model each individual car's valuation history. Car owners will be presented with an interactive graph showing their car's value today and how it has depreciated – or appreciated – over the previous 24 months. If the car owner has valued their vehicle on Motorway in the past, those valuations are also included on the graph.
To use Car Value Tracker, all you have to input is your reg and mileage for a live valuation when you're logged into your free Motorway account. Your interactive map will display your latest valuation, and a plotted graph with historical valuations, as well as your overall two-year change (e.g. -2.23%). You can turn on or off monthly alerts reminding you to confirm your mileage for an updated valuation.
When you scroll past your interactive graph, you'll see similar vehicles to yours that recently sold on Motorway, with the prices they fetched. In addition, the dynamic Car Value Tracker webpage shows whether or not your vehicle is compliant with the UK's Clean Air Zones such as ULEZ in Greater London. Motorway even shares the number of dealer bids across the last month it based your current valuation on, for total transparency and trust in the numbers.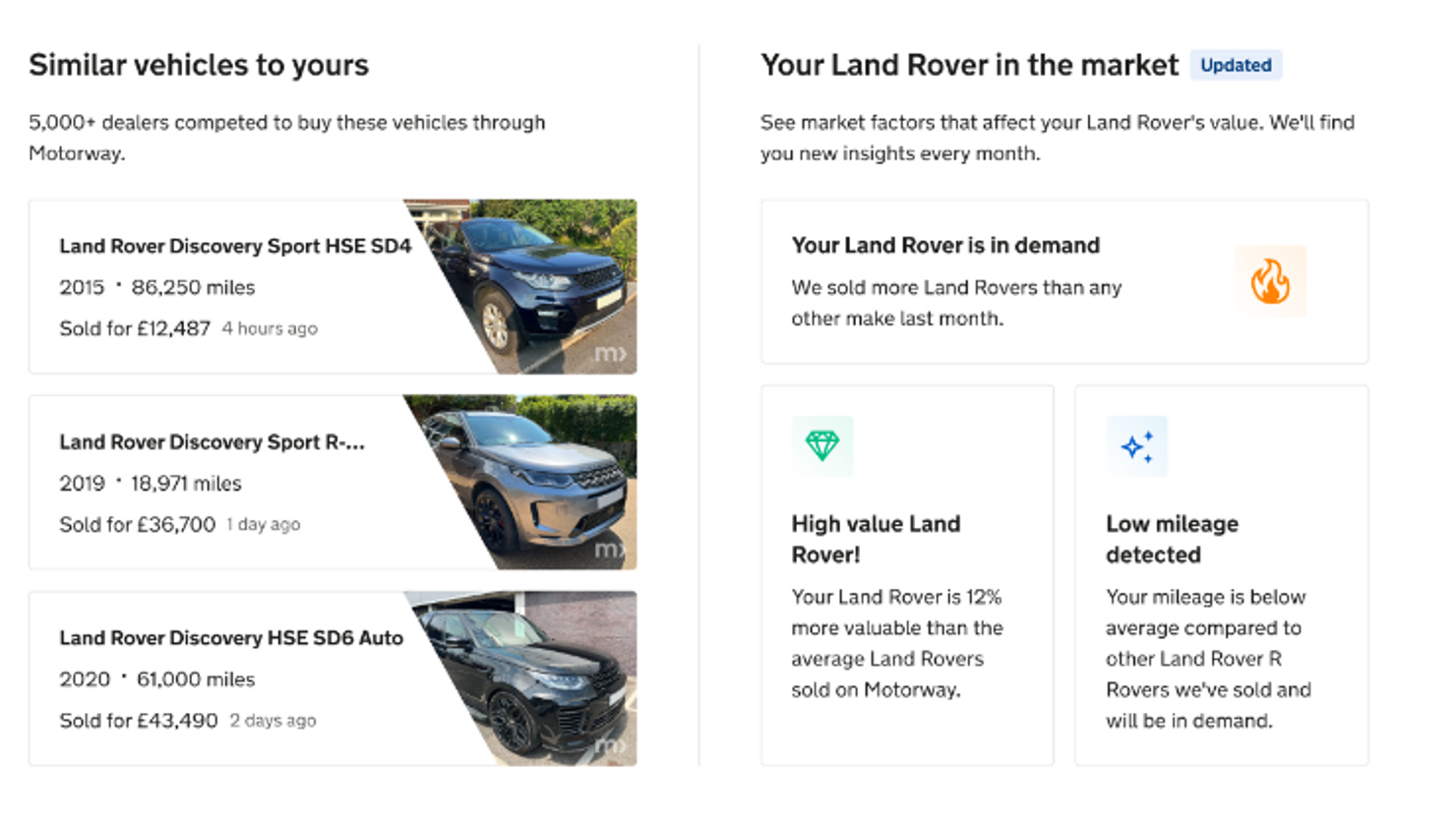 What if my car is on finance?
The perfect time to sell a car or van with outstanding finance is when the vehicle's valuation is higher than your remaining balance to pay, normally at least three or four years into contract. This is called being in positive equity. At this point, you can sell your car to a verified dealer with Motorway, who will clear the outstanding balance and pay you the surplus.
By following the dynamic valuation of your financed vehicle on Car Value Tracker, and monitoring your finance payments too, you really can choose the perfect time to sell. This product release from Motorway has changed the way people think about their car as a financial asset, for good.
To track the value of your car, visit