Parking operators are spending up to £12m a year on the names and addresses of drivers they want to chase and fine for parking offences, ThisisMoney.co.uk reports.
The driver data comes from the DVLA, which charges £2.50 per information application. Last year, parking companies bought 4.7m records from the DVLA, amounting to nearly £12 million in fees.
Parking firms earn £500m a year from these fines, so the £12m cost is more than worth it.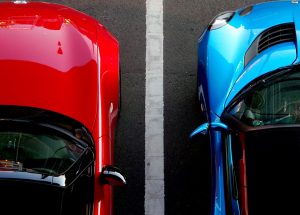 How are they getting away with it?
The government has faced criticism for selling personal details in this way. However, they insist that the £2.50 charge only covers administrative costs, thus ensuring that the applicant foots the bill rather than the taxpayer.
The DVLA has a legal duty to provide this information to car park owners for legitimate fines. However, the sheer number of applications being made is an abuse of the system. The number of details requested was a million more than last year, and a staggering 15 times more than a decade ago, according to The Times.
The rise in private parking firms buying drivers' details is largely due to The Protection of Freedoms Act from 2012. The law was introduced as a way to protect motorists from being clamped on private property but has led to a surge in parking companies buying details from the DVLA in order to pursue drivers for unpaid fines.
The information exchanged includes drivers' names and addresses, in addition to the details of their vehicles.
Abuse of information for profit
The millions of requests to the DVLA in the last few years shows how many fines parking companies are issuing, yet not all of those fines are justified. Some companies have been found guilty of having unclear signs, while technology faults, over-enthusiastic attendants and even altered photographs have also all resulted in the issue of parking charges.
One company, Parking Eye, even tried to fine a driver who circled a car park but never actually used it. Meanwhile, The Standard reports that two council-run carparks near Heathrow Airport gave some users up to five parking tickets at the same time, even though the cars' owners had actually paid for a meet and greet service with secure parking.
In total, parking companies made a combined £500 million last year through receiving drivers' information from the DVLA. This has triggered some debate, with several MPs arguing that the practice should be banned, especially as some companies have gone to ruthless and excessive measures to obtain information. Labour Commons Transport Committee member Robert Flello, commented:
"Parking firms which resort to bully boy tactics should be blocked from obtaining drivers details from the DVLA."
Are you facing a fine?
The government is looking at reforming some of the laws regarding private parking companies. Meanwhile, there are steps you can take to protect yourself. We always recommend appealing if you feel you've been unfairly ticketed, and be sure to photograph any evidence that might help you – such as an unclear sign or ticket. Getting a witness to write a statement can also help your case.
You can also follow your local council's appeal process, which should be fair and impartial – the same might be true with parking companies' own appeal processes.
You can also use websites such as donotpay.co.uk, which offers free legal advice. Another great resource is the Citizens Advice Bureau.
Should the DVLA be allowed to sell this data so that parking firms can hassle drivers? Are parking firms operating fairly inside the law? Tell us what you think in the comments below.