With petrol prices already high despite the current restrictions on driving, the RAC has warned that they may not yet have reached their peak and could soar after lockdown ends.
The concern comes after the revelation that the price of petrol in the week beginning 15th February was up to 122p-a-litre, jumping from 114p-a-litre in December.
During the first half of the pandemic, back in March 2020, petrol prices reached a low of just 106.48p-a-litre due to travel restrictions and lack of demand, but the price has been rising steadily ever since. For example, just in January of this year, it was revealed that motorists were paying up to £3 more than they were in March 2020 to fill up the average family-sized car with a 55-litre tank.
As restrictions begin to lift, however, and demand increases, petrol prices are set to sky-rocket.
After the current lockdown ends, we could see these numbers rise again to record highs of 143p-a-litre for petrol and 148p-a-litre for diesel, says the RAC.
Reasoning behind the sharp predicted rise is based on the assumed jump in the cost of oil due to the rolling out of the global Covid vaccination programme, which will have increased travel and pushed prices upwards.
Some analysts have predicted that this year, the price of oil could reach $80-a-barrel, while JPMorgan has indicated that in 2022, it may reach highs of $100-a-barrel, resulting in those much higher petrol and diesel prices.
Expert motoring organisations are concerned that, with the impact of Covid and lockdowns on people's personal finances, the hike in petrol prices may not be viable for many motorists up and down the country.
The AA's fuel price spokesman, Luke Bosdet, stated that: 'As they struggle to get their working lives and family financiers back on an even keel after Covid, there is going to be a real sense of being under assault for needing to drive a car.
'The bonus that the fuel trade is giving itself is just part of the financial pressure likely to be heaped on drivers this year – particularly those on lower incomes.'
There are also concerns that when the Chancellor announces the Budget next week, the freeze on fuel duty could come to an end, causing the price of petrol to rise further and pose even more of an issue for those struggling financially.
AA fuel price spokesman, Simon Williams, commented that: 'With the Chancellor's Budget now less than two weeks away, the last thing drivers, and possibly the economy, need is a fuel duty increase – not least as petrol prices have been rising for thirteen consecutive weeks.
'A hike in duty at a time of rising fuel prices could put unprecedented pressure on lower-income households and might have a negative effect of forcing everyone who depends on their cars to consider cutting back on other spending.'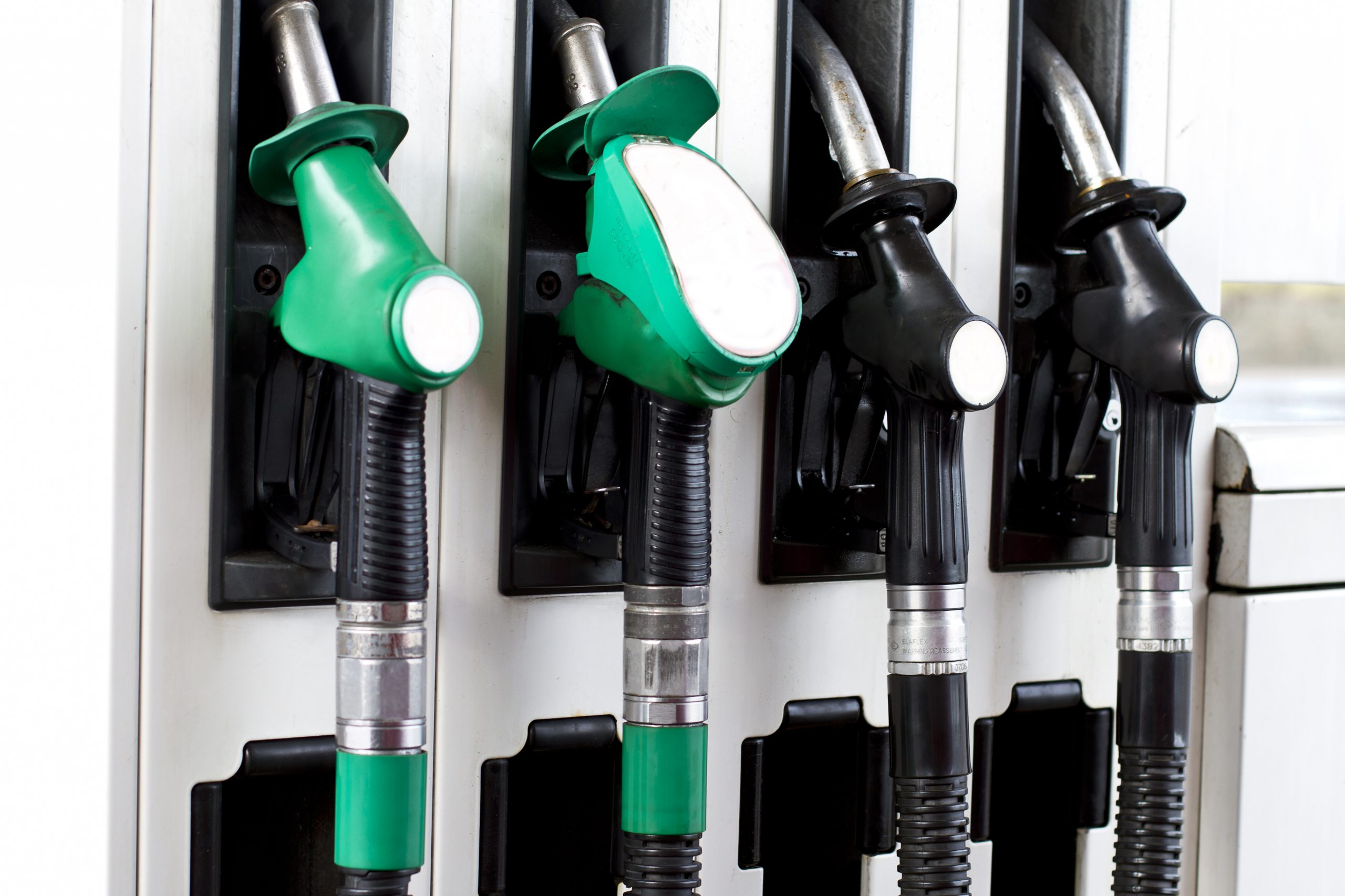 [Image Source: Shutterstock, February 2021]
What impact will fuel duty have on petrol prices?
Fuel duty has been frozen since March 2011, saving motorists around £1,2000 in the last decade, but the freeze may no longer be possible, with Chancellor, Rishi Sunak, saying that 'we can no longer afford' to do so.
Reports state that fuel duty, if unfrozen, could rise by 5p-a-litre in next month's Budget.
As aforementioned, this has understandably raised concerns about the impact this would have on petrol prices, particularly in a time of such economic hardship due to the pandemic.
The RAC's Simon Williams explained that: 'The Chancellor faces a difficult decision as to whether to pile further misery on drivers by raising fuel duty when pump prices are on this rise and many household incomes are being squeezed.'
When speaking to ITV News, Mr Williams also commented that: 'Storm clouds are once again gathering over UK forecourts.'
'Ironically and rather unfortunately, as economic confidence grows as measures to combat the coronavirus take effect it is likely to mean drivers end up paying more to fill up in the coming weeks.'
While the loosening of pandemic induced restrictions is a positive step forward in many ways, it seems that the motorists will have to bear the brunt of the impact Covid-19 has had on the price of petrol.
Are you concerned that petrol prices will remain high after the lockdown ends? Do you think now is the right time for Rishi Sunak to revoke the freeze on fuel duty?
Let us know your thoughts in the comments.