In mid-January 2023, the Department for Transport (DfT) launched a consultation to seek views on changing MOTs in light of changes in vehicle technology. The department said they would seek opinions regarding the need to update MOT testing for cars, motorbikes and vans to ensure roadworthiness checks continue to balance costs on motorists while ensuring road safety, keeping up with advancements in vehicle technology, and tackling vehicle emissions.
The consultation seeks responses to proposals to require most vehicles to have their first MOT four years after they are registered. Under existing regulations, most vehicles in England, Scotland and Wales that are three years old or over must have a current MOT test certificate. It must be renewed annually at a maximum legal cost of £54.85 for a car and £29.65 for a standard motorcycle. The MOT test comprehensively checks everything from windscreen wipers and headlights to structural bodywork condition and handbrake efficacy. In Northern Ireland, tests are compulsory after four years. Drivers who do not have a valid certificate can be fined up to £1,000.
The DfT said delaying the first test for new vehicles could save around £100m a year for motorists. Officials added that significant developments in vehicle technology had increased road safety since MOTs were introduced in 1960. DfT figures show 26 people were killed in crashes on Britain's roads in 2021 when vehicle defects were a contributory factor. The department said the number of casualties in crashes caused by vehicle defects is low and government analysis shows delaying the first MOT should not impact road safety.
Any changes to the MOT will be supported by an information campaign led by the Department for Transport and the Driver and Vehicle Standards Agency (DVSA) to inform drivers of the updates to MOTs and remind them of their responsibility to keep vehicles roadworthy. Undertaking roadworthiness testing four years after the vehicle's registration is already standard practice across many European countries, including Belgium, Denmark, France, Italy, Spain, and Portugal.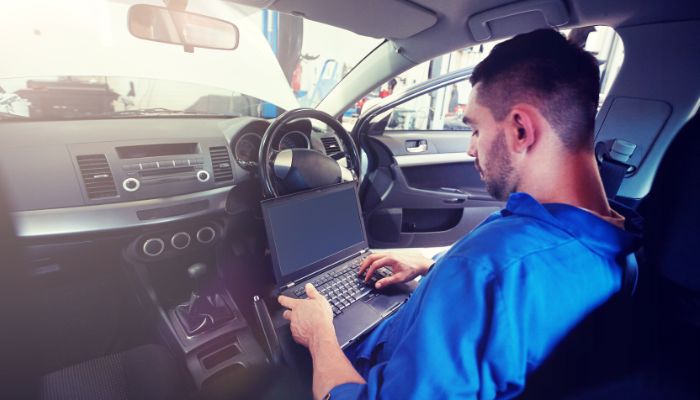 Concerns raised by motoring organisations and retailers
Several motoring organisations and retailers have raised concerns about the proposed changes. The AA president Edmund King argued, "With one in 10 cars failing their first MOT, we strongly discourage the Government from extending a car's first MOT to the fourth anniversary due to road safety concerns. When this proposal was last considered in 2017-18, the four-year policy did not obtain public support, with many citing concerns over vehicle safety as the main reason for opposing the move. We do not believe this to have changed over time. Safety items like tyres and brakes can often be deficient after three years."
The RAC's head of road policy, Nicholas Lyes, added: "While we're not opposed to delaying a new vehicle's first MOT, we believe there should be a requirement for particularly high mileage vehicles to be tested sooner. If the Government is looking to improve the MOT, now is the ideal time to take into account how much a vehicle is driven, alongside the number of years it's been on the road. We're also disappointed the Government is still entertaining the idea of increasing the time between MOTs. Our research clearly shows drivers don't agree with this and believe it's dangerous. It would also likely increase the number of unroadworthy vehicles on our roads – putting lives at risk – and not save drivers any money as they would likely end up with bigger repair bills as a result."
A recent article in the Times raised the spectre that almost a quarter of a million dangerous vehicles would be allowed on the roads yearly if MOTs for new cars were delayed. Motoring groups and mechanics have hit back at the plans, warning that, on average, 14 per cent of vehicles fail their first MOT at three years. With new car sales averaging 1.6 million a year for the past three years, they argue that 225,000 vehicles that reach their third year of registration will likely be in a dangerous condition.
Halfords, the motoring and bicycle business, said that worn tyres, brake pads, and faulty steering and suspension are among the most common reasons cars fail their first MoT.
"The government is right to look at ways to save motorists money, but that cannot come at the expense of safety," said Graham Stapleton, the chief executive of Halfords. "There are other steps they could take, such as extending the 5p a litre cut on fuel duty. Many of the issues spotted at the first MoT are easy and inexpensive to fix, but if left to fester, they could turn into an expensive repair, meaning it could be a false economy for many motorists."
The DfT consultation runs until 1st March 2023.