London is one of the busiest cities in the world for road traffic, over 1 million vehicles enter the city every day and the city itself contains 2.6 million vehicles* (* source TfL) .
It relies on a road system that has not changed since medieval times, but this year something has changed leading to what many describe as the "worst traffic jams in London's history".
The source of this gridlock is due to the London's mayor, Sadiq Khan rolling out a new scheme in July at a cost of £250,000, where Transport for London (TfL) imposed new cycle lanes across the city, reducing many roads to a single lane each way for cars, creating massive tailbacks spewing pollution on pedestrians and cyclists.
All of this is part of a £250 million Government initiative to encourage people to travel on bicycles and minimise the use of public transport when the Covid-19 threat was at its most dangerous.
They call it the 'Emergency Active Travel scheme', and it was rushed through past Parliament, often without any consultation with local residents or businesses.
Many local authorities have used the funds without any foresight to rapidly increase the number of cycle lanes and impose 'LTNs — Low Traffic Neighbourhoods — on residential areas, even if not required. This includes bollards and road closures on high traffic roads.
But now it seems that many councils will need to U turn on their active measures and even rip up the cycle lanes and bollards they've put down. Even Sadiq Khan has been forced to backtrack on some of London's schemes. Next month, selected cycle lanes and bollards will be ripped up to the delight of residents and struggling local businesses.
It is a highly embarrassing reversal for the Mayor and TfL, which has admitted that the cost of returning roads to former states is unknown.
Residents fight back across UK
In other parts of Britain, we are seeing councils forced to U-turn due to rising resident pressure.
Councils are desperately trying to work out how quickly they can get rid of their schemes and appease furious residents, some of which are taking to the streets in protest.
All over the country, expensive, traffic calming schemes are being abandoned, months after being built, at a huge cost to the taxpayer.
In many cities and towns, without any consultation, council contractors moved in over the summer to block roads with bollards and planters, turning many residential areas into no-go zones.
In the months since, councils have become alarmed by the groundswell of opposition to their schemes, which in most areas crosses party lines.
In some parts of the country, local businesses are reporting customer losses of up to 80 per cent since the restrictions came into force.
It gets worse, the councils are also being slammed by clean air campaigners, horrified by the ensuing gridlock across towns and cities.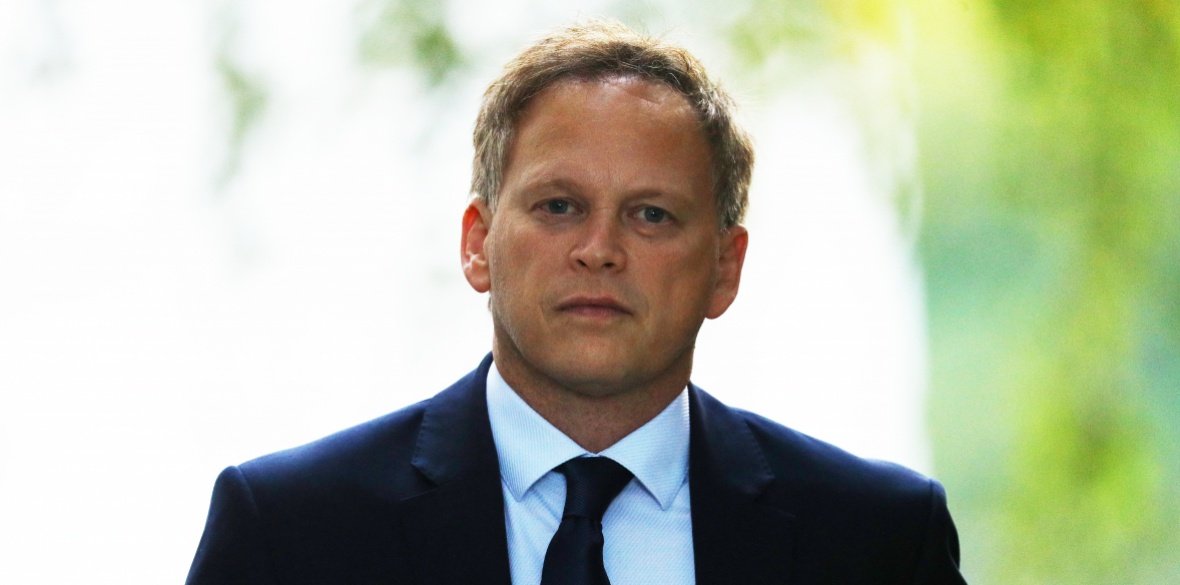 Source: Morningstaronline.com 2020
Department of Transport Defends Schemes
The Department of Transport continues to defend the schemes, but even the Transport Minister is unable to escape the pressure.
Grant Shapps, MP for Welwyn Hatfield, was informed that his local council was presented with a 1,200-signature petition complaining about the new traffic scheme killing the high street. He ended up writing to the council, challenging the policy his own department had put in place.
Shapps also wrote to other local authorities, warning that he might withdraw funding if they continued to abuse the Government scheme.
This week, when interviewed by The Daily Mail he said 'Clearly there have been individual instances where schemes have fallen well below par. Some emergency measures have been hurried through by councils, with little to no consultation of residents, meaning they have failed to deliver for locals or offer genuine improvements.
'I'm determined to make sure the schemes rolled out as a result of the next round of funding work from the get-go for the whole community. We've been consistently clear that councils must engage with local communities — and have publicly reminded all authorities that plans have to work for everyone.'
The truth is that, at the moment, they're hardly working for anyone. In a recent survey by Transport Focus, a research agency funded by central Government, cycle use has remained static throughout the pandemic at about seven per cent of traffic.
At a time when local businesses are in dire need of support, the last thing your councils should do is prevent customers from reaching your shops and prevent local residents from coping with the challenges of the pandemic crisis.
What do you think about residents and businesses fighting back against these measures? What are these active measures going to do to towns and cities in the future? Let us know in the comments.